Program Overview
Administer infusion therapy to address challenging clinical demands through an advanced examination of medication safety, preparation, and handling of pain management and other complex patient cases.
This program will take an in-depth examination of fluid dynamics, electrolytes, medication safety, preparation, and handling for pain management and other complex patient needs
Please note this program includes an online skills lab component.
The practical and applied program is designed for regulated health professionals currently working or seeking work in acute or alternate care settings, where many of their patients have IV access. The program will focus on clinical application and feature case-study approaches to describe the different types of IV administration systems and considerations for use.
Note: This certificate, previously known as Advanced IV and Infusion Therapy, has been updated with new content. The certificate will build upon the IV & Infusion Therapy Certificate. However, participants who have not taken the IV & Infusion Therapy Certificate but  meet the prerequisites below can still apply to this program (i.e. pharmacists or other health professionals).
How You Will Benefit:
Upskill yourself or your staff to administer infusion therapy to address challenging clinical demands such as patients with difficult IV access, chronic pain etc.
The program content is an intensive program that will enable the regulated health professional to expand knowledge and skills in infusion therapy including central vascular access device management, various infusion delivery systems, fluid management, and key components of medication safety. Students will find this program of benefit when preparing for job requirements and/or national certification for the Canadian Vascular Access Association (CVAA), Certified Registered Nurse of Infusion (CRNI®) and the Vascular Access Certification (VA-BC™).
Apply evidence-based best practices that comply with standards set by provincial, national regulatory bodies to optimize patient outcomes through infusion therapy.
You have the opportunity to earn a certificate of completion at the end of the program, on successful completion of all mandatory requirements
What You Will Learn:
By the end of the program, you will be able to
Understand the care and management of central vascular access devices (central lines). Content related to challenges with patients with difficult IV access is included.
Apply principles of safe medication practice for hazardous medications (beta lactams, chemo agents, etc.)
Understand the administration of the following therapies:

Pharmacokinetics
Total parenteral nutrition
Blood & blood components
Pain management

Demonstrate the significance of fluid balance assessment for post-operative and compromised patients [fluid dynamics]
List CVAD-related complications and apply problem-solving frameworks to address complications
Discuss technologies available to assist in difficult VAD insertion
Articulate medication safety principles in managing complex infusion systems
Compare and contrast infusion therapy administration options
Who Should Take This Program:
Registered Clinicians in good standing with their college,  including RNs, RPNs, Physician Assistants, and other health professionals working in-home care, long-term care, and acute care who provides vascular access and infusion therapy.
Registered/licenced internationally educated nurses (IENs) who want to be familiar with Canadian practice and procedures.
Paramedics, and doctors-in-training
Medical researchers, paramedics, pharmacists, and doctors-in-training.
Please note: Registered health professionals may be asked for proof of licencing
Entry Requirements:
Completion of the IV and Infusion Therapy Certificate, or completion of a college-level infusion therapy course (within the last three years), or have provided infusion therapy, IV medication administration and Vascular Access Device (VAD) management for a minimum of two years or a combination of experience and continuing education (assessed by faculty).
Programs at the Health Leadership & Learning Network (HLLN) are offered in English. To register in our programs, it is your responsibility to ensure that you meet the

language

 requirements. You may be asked to demonstrate 

language

 proficiency. Click on the link to learn more: English Language Requirements
Please note:
Registered health professionals may be asked for proof of licencing
International students who meet program entry requirements are welcome to take this program. You must submit a copy of your license number from your home country (this will need to be in English and translated by a certified lawyer/institution). Please note all programs have been designed according to Canadian standards.
Group discounts are also available for organizations looking to implement evidence-based best practices and improve their patient safety standards across their organization.
Program Content
This program will be delivered using a blended live instruction and self-directed format plus a skills lab (online). Case-based approaches and a variety of educational methods will be used to further enhance your confidence and competencies in delivering IV and Infusion Therapy.
Program Format :
3 live webcasts (2hrs each);
Self-directed content (2hrs approx.) and
Skills lab (half-day online)
Session 1: Live Webinar
This session will focus on the following topics and case studies:

Fluid dynamics physiology and pathophysiology
Impact of dehydration and medication toxicity on pediatric and geriatric patients
Osmolarity and the fluid types hypotonic, isotonic, hypertonic
Third spacing

Session 2: Live Webinar

This session will focus on the following topics and case studies:

Vessel health preservation (VHP)
Patients likely to have difficult vascular access using validated assessment tool
Matching a patient with VAD and the skill level of the inserter
Techniques to improve first stick success for peripheral insertion
Safe medication practice for at-risk medication including preparation and administration considerations

Session 3: Blended Live Webinar and Self-directed Learning
This session will focus on the following topics and case studies:

CVAD insertion related complications including assessment, prevention, and early treatment
Complications related to air embolism, hemo/pneumothorax, allergies/anaphylaxis and nerve damage

Session 4: Blended Live Webinar and Self-directed Learning
This session will focus on the following topics and case studies:

Post-insertion catheter-related complications
Thrombosis
Embolus
Infection
Fractured catheter
Faculty
Karen Laforet - RN, MClSc-WH, CCHN(C), CVAA(c), VA-BC™, IIWCC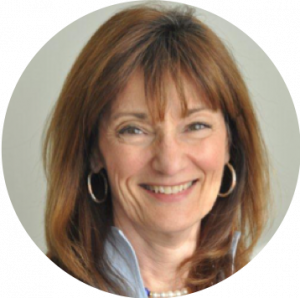 Karen Laforet is a nurse leader with over 30 years of healthcare experience in critical care, home and community care, industry and academia. She was an Adjunct Associate Professor for the Master's Clinical Science program, Western University for over seven years; was an instructor with Fanshawe College community health program; and developed the undergraduate wound care course for Cape Breton University. She is currently registered and on a committee with the College of Nurses' of Ontario, is a member of the Registered Nurses Association of Ontario (RNAO), Canadian Nurses Association (CNA), Wounds Canada, International Skin Tear Advisory Panel (ISTAP), Canadian Vascular Access Committee (CVAA), Association for Vascular Access (AVA), Infusion Nurses Society (INS), is serving on the National Coalition for IV Push Safety (NCIVPS) and is a member and on the editorial review committee for the Infusion Nurses Society (INS).
She has presented her work nationally and internationally and has published in numerous peer-reviewed journals. She is the author of the chapter on "Introduction to infusion therapy" in Infusion Therapy made Incredibly Easy (Wolters Kluwer, US) and has been a committee member on a number of provincial, national and international best practice clinical guidelines. She has a deep commitment to improve patient safety and health outcomes through the application of evidence into practice for medication and infusion therapy, pain and symptom management, maintaining skin integrity, wound management best practices and advocating for improvements in health policy.
Karen has provided education, clinical, and legal consultation through LK Group Professional Consulting Group with a focus on community and long-term care sectors. In addition, she has held positions of Director of Clinical Services and Privacy Officer, Manager of Clinical Excellence-Nursing, Nurse Manager, and Clinical Educator. She is the former President and founding Board member for the Canadian Association of Critical Care Nurses (CACCN), former President of the Ontario Wound Interest Group (OntWIG), former Director at Large/Treasurer for the Canadian Association Vascular Access (CVAA), and is currently Director-at-Large for the Association for Vascular Access (AVA). Karen has developed and taught clinical programs with York University Health Leadership and Learning Network (HLLN), and has developed and taught workshops through HLLN for over 5 years.
Certificate of Completion
Certificate of Completion 
Certificates of completion are issued approximately three to four weeks after the end of the program, as long as you have :
Attended all sessions
Completed and passed all assignments and assessments, as they may be assigned during the program
Please note, you must complete and submit your assignments and assessments before the program end date.
For more information, please review our Program Policies & Disclaimer.
Accommodation
Schulich Executive Hotel on Campus
The Executive Learning Centre features:
• 60 executive style guest rooms on 12 floors each with a queen size bed
• Complimentary high speed internet access
• In room coffee/tea maker
• Wheelchair accessible
Call: Reservations (416)-650-8300
book on-line: www.elc.schulich.yorku.ca
E-mail: reservations@schulich.yorku.ca