Program Overview
The advanced certificate will build upon the IV and Infusion Therapy Certificate through a more in-depth examination of medication safety, preparation, and handling of pain management and other complex patient cases.
This skills lab workshop is designed for nurses and other regulated health professionals professional currently working or seeking work in acute or alternate care settings, where many of their patients have IV access. The practical and applied program will focus on clinical application and feature case-study approaches to describe the different types of IV administration systems and consideration for use.
Participants will have the opportunity to further practice their IV insertion, venipuncture, and infection control techniques first hand in the skills laboratory.
How You Will Benefit:
Upskill yourself or your staff to administer infusion therapy to address challenging clinical demands such as patients with difficult IV access, chronic pain etc.
This program meets the knowledge requirements to apply for Canadian Vascular Access Association (CVAA) national certification exam.
Apply evidence-based best practice that comply with standards set by provincial, national regulatory bodies to optimize pain management outcomes through IV infusion.
What You Will Learn:
By the end of the program, you will be able to
Apply principles of safe medication practice including medication storage, preparation and administration based on USP 797 & NAPRA guidelines.
Understand administration of TPN, pharmacology, blood & blood component, pain management and various IV solutions.
Demonstrate significance of fluid balance assessment for post-operative and compromised patients.
Describe CVAD complications and apply problem-solving frameworks to address complications.
Describe the different types of IV administration systems and consideration for use, and prepare peripheral IV initiation, in particular for patients with 'difficult IV access.'
Who Should Take This Program:
Clinicians including RNs, RPNs, Physician Assistants, and other health professionals working in home care, long term care, and acute care who provides vascular access and infusion therapy.
Internationally educated nurses (IENs) who want to be familiar with Canadian practice and procedures.
Medical researchers, phlebotomists, paramedics, pharmacists, and doctors-in-training.
Group discounts are also available for organizations looking to implement evidence-based best practices, and improve their patient safety standards across their organization.
Prerequisites
Completion of the IV and Infusion Therapy Certificate, or recent completion of a college-level infusion therapy certificate (within the last five years), or provided infusion therapy, IV medication administration and PVAD initiation for a minimum of two years or  a combination of experience and continuing education (assessed by faculty)
Participants must have completed prior learning for IV therapy or have a background in working with and initiating vascular access devices.
Program Content
The program will cover topics such as:
Advance your practice administering vascular access and infusion therapy in a simulated learning environment using devices such as vascular access devices, infusion pumps, and anatomical models. The program will use a case-based approach and a variety of educational methods including hands on skills training.
Pretest of skills and knowledge

Topics

Review of trajectory of vascular access device: insertion to removal
Insertion
Care and Maintenance: Case studies

 Infection control bundles: Assessment framework for implementation into care setting
Peripheral devices—dealing with patients with difficult access
Central devices
Other access devices
Securement and stabilizations
Dressings
Skin integrity—case studies
Medication Safety

Topics

Electronic Infusion Devices
Long term infusion needs:
Patients at risk
CVAD complications
Best practice guidelines

Post-test Assessment : Participants will be expected to demonstrate knowledge and skills competency

Drug libraries
Management of infusion pumps
Parenteral nutrition
Pain management
Blood and blood components
Fluid balance assessment
Occlusion: prevention & management
Catheter-related blood stream infection—prevention & management
Faculty
Karen Laforet - RN, MClSc, VA-BC™, CVAA (C)
Director of Clinical Services & Privacy Officer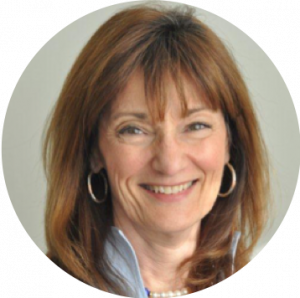 Karen Laforet is a Registered Nurse with a rich and diverse work history working in US, Germany and Canada.  She is a nurse leader with over 30 years of healthcare experience in critical care, community care, industry and academia in US, Germany and Canada. She is currently the Director Clinical Services for Calea Homecare—a service provider for pharmacy & nursing in the Greater Toronto Area.  She has proven skills in leadership, team building, clinical training and innovation, business development, marketing, and healthcare management.
Karen is currently a Board Member for the Canadian Vascular Access Association (CVAA), member of CVAA's best practice guideline development group, a committee member for College of Nurses of Ontario, member of International Guideline Development Group for Wound Infection, member of Wounds Canada Policy & Advocacy Committee, and current Past President of the Ontario Wound Care Interest Group (OntWIG).  She is past president and founding Board for the Canadian Association of Critical Care Nurses, former board member of the International Association for Vascular Access, and member of RNAO Best Practice Guideline development team. She sits on the editorial review board for Infusion Nurse's Society Journal, Diabetic Foot Canada Journal, Journal of Vascular Access.
Certificate of Completion
At the end of the program, you will earn a certificate of completion.
Certificates are issued on completion of all mandatory requirements ( please make sure to review all of them) approximately two weeks after the program.
Please note in order to receive a certificate of completion you must have attended the program dates and/or achieve the learning objectives of your program as determined by the instructor. For more information please review our Program Policies & Disclaimer.
Accommodation
Schulich Executive Hotel on Campus
The Executive Learning Centre features:
• 60 executive style guest rooms on 12 floors each with a queen size bed
• Complimentary high speed internet access
• In room coffee/tea maker
• Wheelchair accessible
Call: Reservations (416)-650-8300
book on-line: www.elc.schulich.yorku.ca
E-mail: reservations@schulich.yorku.ca
Financial Aid - Funding Sources
Please note that these funding sources below are listed here for your information only. York University or HLLN does not directly provide this funding or apply for grants.
---
RPNAO and RNAO's Nursing Education Initiative (NEI)
Funded by Ontario's Ministry of Health and Long-Term Care (MOHLTC), Registered Practical Nurses, Registered Nurses, and Nurse Practitioners currently registered to practice in Ontario can apply to access a maximum of $1,500 in grants per year for clinical and specialty professional development.
RPNs
Applications are to be submitted to the RPNAO. For more information, please visit the RPNAO webpage on the NEI. To navigate the information on NEI, its application process, and FAQ, click on the navigation bar (top of page) "Practice & Education > Nursing Education Initiative" for options.
RNs & NPs
You do not need to be an RNAO member to register for a free account on myRNAO which is needed to access and complete the application. Complete application packages must be received by the RNAO within 90 days of the program's final class. The application requires supporting documents including receipts or a proof of completion.
Please visit the NEI website for more details on the application process, eligibility, and grant calculation method.
The Canada-Ontario Job Grant
Through the Canada-Ontario Job Grant, you may be eligible to receive up to $10,000 in government support per person for training costs. The Canada-Ontario Job Grant can be used to purchase training for your employees. York University/The Health Leadership & Learning Network is an eligible training provider and the grant can be applied to all of our offerings and for in-house training.
You can apply at any time. Employers can apply for one employee or for a large group of employees.
If you are an employee or employer and would like more information, visit the website here.
Please note: Not all employers are eligible to apply, please consult the Canada-Ontario Job Grant website for more details.