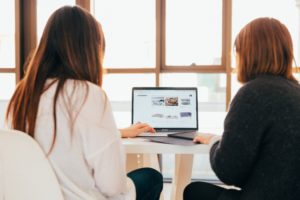 Since the late 1990s, patient navigation has been a term used to describe a specific role in healthcare, to support patients and their families in dealing with medical diagnosis and the need to access care in a timely manner. The role developed in the U.S. cancer-care setting, but has evolved fairly rapidly to cover other sectors of care as well as other types of issues, such as heart disease, diabetes and mental health...(continue reading)
We are living in extraordinary times where there is no roadmap. The rate at which life-altering decisions are being made for us is overwhelming and often results in fear, mistrust and disbelief. Amidst all this, there are things employers can do to help promote and protect the psychological safety of their employees. These suggestions stem from the 13 factors as outlined in the National Standard of Canada for Psychological Health and Safety in the Workplace...(continue reading)
Leadership and collaboration are playing a huge role as the current pandemic evolves. There will be ample time to reflect on decisions and mistakes once this is over, but for now, those working through it do not have the luxury of reflection. Another non-crisis luxury is strategizing prior to acting. Typically, when taking a significant decision, a leader will analyze stakeholders and try to parse out who is (and could be) involved, as well as those who could be influential. They will try to surmise individual or group-based interests: how will they react? They will look at existing formal protocols and regulations for guidance...(continue reading).
You may also listen to the podcast with the radio station VoicED (@voicEdcanada), where Chris Irwin speaks further about this topic
Health Leadership & Learning Network  is helping healthcare and social service workers better support their clients, by providing them with tools and knowledge necessary to breakdown barriers to health care. Courses in topics such as Patient Navigation, Health Coaching, and Cultural Safety introduce interventions that consider how social determinants of health impact wellbeing. These influences need to be understood in order for service providers to ensure the continued wellbeing of their patients and/or clients despite their socioeconomic circumstances. Even now, more than ever it is imperative that workers recognize how communities and individuals can be uniquely affected during Covid-19...(continue reading).