Program Overview
The Cancer Coach Professional Certificate is an evidence-based program developed by an Emeritus Scientist from the world renowned Princess Margaret Research Institute at the Princess Margaret Cancer Centre - one of the top cancer research institutes in the world. Canada is among the world leaders in cancer survival.*
(*According to the International Cancer Benchmarking Partnership)
This program is offered through the Health Leadership & Learning Network at York University in Toronto, Canada. This program is developed for national and international health professionals who want to help clients effectively self-manage the impact of cancer and treatment, across phases in the cancer continuum.
What is Cancer Coaching?- In this video Dr. Doris Howell, Program Director of our Cancer Coaching Certificate defines Cancer Coaching (including knowledge and skills any Cancer Coach should have or develop to support his/her patients).
How You Will Benefit:
A  Professional Certificate highlights skills and competencies related to an area of professional expertise, and articulates the earning criteria (i.e. satisfactory assessment of action learning project). Please note: Professional Certificates awarded by the Health Leadership and Learning Network do not include any academic credits and cannot be applied towards a degree program.
Develop skills as a cancer self-management coach to effectively engage and motivate cancer populations to apply healthy behaviours for health recovery.
Gain a person-centred model of cancer care that can be implemented and scaled at your organization or private practice to improve quality of life and wellbeing of your clients, and potentially reduce the impact of co-morbidities.
Understand theories of behavioural change and health promotion and their application to self-management support.
Identify the impact and self-management support needs of cancer patients across phases in the cancer continuum and the role of a cancer self-management health coach.
Describe and apply the essential elements of a whole person cancer, health history, and self-management capability assessment for identification of collaborative problem-identification.
Construct person-centered, plans of care that address patient-determined problems and goals/actions to address tasks of cancer self-management and problem-specific and health behaviour support.
Evaluative Experiential Learning Module - Practice and validate your new skills through One-On-One Summative Assessment, a live simulation practice with patient actors in small groups, and one-on-one skills assessment at the end of the program. You will 'realplay' by participating as yourself in simulations based on real-world scenarios. The facilitator will be present to answer questions and provide suggestions and feedback
You have the opportunity to earn at the end of the program, on successful completion of all mandatory requirements:
Continuing Education Units: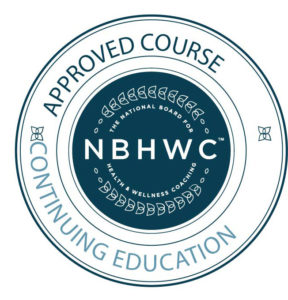 This Continuing Education program is approved by NBHWC for 47-hours of continuing education units (CEP # 000109-1).
You will earn a Professional Certificate from York University upon successful completion of this program. This includes attending all program modules and receiving a satisfactory assessment of your action learning project. A  Professional Certificate highlights a skill group related to an area of professional expertise. Professional certificates awarded by the Health Leadership and Learning Network do not include any academic credits and cannot be applied towards a degree program.
What You Will Learn:
By the end of the program, you will be able to:
Identify cancer health coaching competencies to support patient self-management, and health behaviours to improve disease outcomes and health recovery.
Apply motivational interviewing, decision-balance, 5As counselling processes interventions.
Complete comprehensive whole person assessment interventions.
Collaborate with inter-professional health teams to support self-management for rapid, episodic cancer care.
Employ self-management support during acute treatment and for longer term survivorship.
Prepare self-management and health recovery plans based on client assessments.
Entry Requirements:
Regulated health professionals with an active licence working in primary care, community care, specialty clinics, hospitals, pharmacies, and other clinical settings; OR
Regulated Health professionals with an active licence working, who want to start their own health coaching practice; OR
Internationally educated health professionals (eg. IENs, IMD) ) with a licence from their home countries; AND
OTHER REQUIREMENTS:

Programs at the Health Leadership & Learning Network (HLLN) are offered in English. To register for our programs, it is your responsibility to ensure that you meet the

language

 requirements. You may be asked to demonstrate 

language

 proficiency. Click on the link to learn more: English Language Requirements
Please note:
Registered health professionals may be asked for proof of licencing
International health professionals who meet program entry requirements are welcome to take this program. They must submit a copy of their license number from their home country (this will need to be in English and translated by a certified lawyer/institution). Please note all programs have been designed according to Canadian standards.
On a case-by-case basis, we may consider the following. You will need to meet a minimum requirement of :
Bachelor's degree in a health-related field (i.e. public health, health promotion, psychology (unlicensed), kinesiology (unlicensed), AND
Formal education in human anatomy and physiology, and pathophysiology of chronic conditions. You may be asked to provide a transcript. AND
If you are unsure whether you meet the minimum requirements, please inquire at 416 736 2100 ext 22170 or hlln@yorku.ca.
Program Content
The Cancer Coaching Certificate comprises of  47-hr of continuing education (21 hrs of self-directed online learning and 26 live instructed-led online hours). This practical and applied program uses an interactive, competency-based curriculum, which includes experiential learning through live simulation session with patient actors.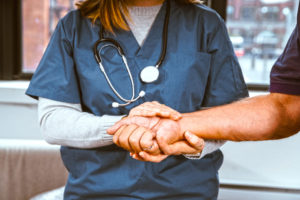 ONLINE LEARNING - SELF-DIRECTED AND ASYNCHRONOUS
The self-directed learning is presented in a modular format with interactive case-based learning in each module. Online module time for completion is approximately 21 hours.
Completion of Modules over 21 hours
Module 1: Context of Cancer as a Chronic Illness and Tasks of Self-Management Across the Continuum  
In this module, you will learn about the prevalence and the context of cancer as a complex and dynamic chronic illness and how it differs from other chronic illnesses. We discuss the problem-specific issues (cancer and treatment-related physical and psychosocial effects) faced by cancer patients across different phases of the cancer continuum. Health-related issues and late effect risks for post-treatment cancer survivors and other risk factors such as social determinants of health that predispose survivors to develop co-morbidities (i.e. metabolic syndrome, cardiomyopathies, etc.) and second cancers (i.e. weight gain); and how chronicity of cancer and health coaching can impact on quality of life and survival.
Module 2: Cancer Self-Management Health Coaching and the Coaching Process
In this module, you will learn about the essentials of health and cancer self-management health coaching and understand the intersection between coaching and patient navigation in a proposed model for cancer coaching. The 5As self-management coaching process and the core skills of self-management will be discussed. Additionally, the theoretical underpinnings of self-determination theory as fundamental to shifting from usual healthcare professional roles focused on fixing and compliance to collaborative partnerships and coaching clients in managing health problems will be examined. The evidence for health coaching and cancer coaching for building capacity will also be highlighted.
Module 3: Cancer and Health Coaching Communication Skills
In this module, you will learn about the principles of person-centered communication for cancer as fundamental to the establishment of a collaborative partnership and a therapeutic relationship for cancer coaching to reduce suffering. The principles and 'spirit' of motivational interviewing and specific skills of communication-based on motivational interviewing will be examined with examples and opportunities for practice. The communication skills emphasized include simple reflection, double-sided reflections, paraphrasing and summarizing along with timeline questions; and the importance of acknowledging ambivalence. The evidence for motivational interviewing in cancer populations will also be highlighted.
Module 4: Coaching for Self-Management of Acute Cancer Treatment Side-Effects and Symptoms
In this module, you will learn fundamental skills for coaching patients in use of problem-specific symptom self-management behaviours and self-monitoring to manage treatment side-effects and symptoms in the acute phase of cancer. The 5As coaching process is applied for guiding shared agenda setting, goal-setting and action planning, recognizing ambivalence and scaling importance and confidence. Leventhal's Common Sense Model will be examined to assess the influence of symptom perceptions on symptom behaviours and inform a cognitive-behavioural cancer coaching approach. Techniques for building confidence in symptom self-management based on the components of Bandura's Social Cognitive Learning Theory will be examined.
Module 5: Cancer Coaching for Decision Making and Health Behaviours in the Acute Treatment Phase
In this module, you will further learn and apply fundamental skills for coaching patients in the adoption of problem-specific and healthy lifestyle behaviours during the acute phase of cancer treatment that can also be applied to managing the long-term effects in post-treatment survivorship. You will learn and apply coaching skills to support decision-making using scales such as decisional balance and other decision-support tools for coaching patients. Cases will focus on treatment decisions where there is a choice to be made i.e. breast cancer, prostate cancer. Includes effective communication with healthcare providers in decision-making and advocating for changes in treatment plans.
LIVE  ONLINE LEARNING - INSTRUCTOR-LED AND SYNCHRONOUS
The live, instructor-led webcasts will be delivered through Zoom web conferencing platform and include blended learning methods. The sessions will be 3-hr per day from 2-5 PM. An individual assessment will take place on the last day during an assigned 2-hr time slot.
DAY 1 - 2 : Health History and Holistic Cancer Coaching Assessment and Case Conceptualization
We provide an overview of a biopsychosocial health history and holistic cancer assessment that takes into consideration sociocultural determinants of health, resources (social networks, coping, peer support), and the context of living circumstances, cultural beliefs, health beliefs and preferences; cancer and health literacy level; life stages and other co-morbid conditions or other factors that influence self-management and health behaviours. The role and integration of patient reported outcome data for symptom tracking and for measurement based assessment and evaluation and measures for assessing capability, capacity and baseline levels of activation for tailoring of self-management cancer coaching.
Day 3 - 4: Advanced Motivational Interviewing for Cancer Coaching Across the Cancer Continuum
An overview of the principles and structure and application of Motivational Interviewing five core communication skills and processes of engaging, focusing, evoking and planning. Additional case simulations will be used to develop skills of recognizing change talk and rolling with resistance, using tools such as problem-solving, decision-balance, etc. An overview of the Transtheoretical Stages of Change Theory will be discussed and its application to coaching for behaviour change and aligned with skills of Motivational Interviewing. A deeper application of motivational interviewing and creating a care plan for behaviour change in the context of differing phases of cancer i.e. overwhelming nature of acute cancer and maintaining healthy behaviours or adopting new behaviours.
DAY 5: Behaviour Change and Working at the Interplay of Stress, Psychosocial Distress and Health in Cancer
In this module, you learn about normative emotions in cancer, stress and distress, uncertainty and anxiety, and their impact on health and survival. Techniques and skills of cancer coaching to support the management of uncertainty and the individuals application of positive coping behaviours including accessing social and peer support (online and groups) resources. You will coach individuals using structured problem-solving and solution-finding based on the underpinnings of positive psychology, strengths-based and cognitive-behavioral approaches to manage distress. Use of patient-reported outcome tools for recognition and differentiating between normative emotions and sub-threshold and clinically significant depressive and anxiety disorders and referral to specialists are discussed.
DAY 6 - 7: Application of Motivational Interviewing for Coaching Survivors in Healthy Lifestyle Behaviours
An overview of evidence for healthy lifestyle behaviours (physical activity, healthy eating) on cancer recurrence and survival will be presented. Coaching for behaviour change and applying principles of health promotion and Motivational Interviewing on coaching survivors in manage the impact of cancer as a chronic illness on physical, emotional, occupational and social functioning; and motivating healthy lifestyle behaviour change. Behaviour change is the goal of health coaching for management of health and mitigating life-l
DAY 8: Putting it all Together - Simulated Practice of MI
You will further deepen your ability and skills in integrating communication skill and in applying the 5As model and Motivational Interviewing to cancer cases through simulated group practice with standardized patients.
DAY 9: Capstone Evaluation through Live Simulation with Actors
The final capstone module will allow participants to apply their new skills and knowledge, and demonstrate proficiency in cancer self-management health coaching and Motivational Interviewing. Professional actors are used to simulate a variety of problem-specific cancer and health behaviour challenges that arise during the coaching process. Participants will individually book 2-hour sessions to practice their coaching skills in these simulations and will obtain individualized real-time feedback from Health Coach faculty. The overarching goal is to enhance participant's confidence and readiness to incorporate health coaching into their respective practices.
Faculty
Doris Howell R.N. Ph.D.,
Emerita/Emeritus Scientist, Princess Margaret Cancer Centre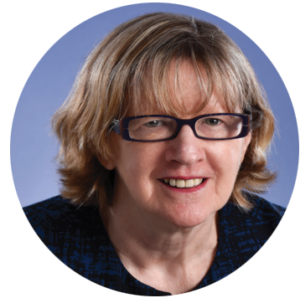 Doris Howell is a health services research graduate of the Institute of Health Policy, Management and Evaluation (IHPME)-Outcomes and Evaluation, University of Toronto. She holds a position as Senior Scientist, Supportive Care, Princess Margaret Cancer Centre Research Institute and Professor (status), Lawrence S. Bloomberg Faculty of Nursing with a cross-appointment in IHPME, University of Toronto. She also holds an Affiliate Scientist with the ELLICSR Health, Wellness & Cancer Survivorship Centre, University Health Network; and was an Associate Scientist, Institute for Clinical Evaluative Sciences, University of Toronto.
 As Co-Director of the Ontario Patient Reported Outcomes-Symptoms and Toxicity Research Unit (On-PROST), she made significant contributions to the measurement and implementation of Patient Reported Outcome Measures (PROMs) in routine cancer care. She also led the development of pan-Canadian psychosocial and survivorship guidelines that have been adapted for use in federal jurisdictions in Canada, the American Association of Clinical Oncologists and internationally in countries such as Australia.
Dr. Howell's current research focuses on testing innovative models of healthcare delivery including proactive cancer self-management support and health coaching and remote monitoring and 'real-time' management of symptoms using mobile health devices. She is also conducting clinical trials testing the effects of behavioural self-management interventions to reduce the morbidity associated with complex cancer symptoms (dyspnea, fatigue, acute treatment toxicities) and optimize health recovery across the cancer trajectory. She also leads outcomes research to examine the psychosocial impact of breast cancer in young women and the role of self-efficacy as an executive member of the pan Canadian RUBY longitudinal cohort study.
Maya Obadia, PhD,RP
Dr. Maya Obadia is a Registered Psychotherapist and a MINT certified MI trainer. She is currently a Lecturer in Kinesiology and Psychology at the University of Guelph-Humber, an affiliate of the ELLICSR Cancer and Survivorship Centre at UHN, and Director of Maya Obadia Training and Psychotherapy.  Her expertise is in Motivational Interviewing for behaviour change in populations with chronic disease. Dr. Obadia has received her doctorate from the Institute of Medical Science, Faculty of Medicine, University of Toronto, and training at Sick kids in Toronto where she developed a MI training program for primary care physicians to use when treating children with obesity. Maya's post doctoral fellowship training in the Department of Psychiatry, University of Toronto, and at UHN, paved the way for use of MI as an integral part of Cancer Rehabilitation and Survivorship at the Princess Margaret Cancer Centre. Dr. Obadia continues to be involved in training and research in the program. Dr. Obadia continues to consult with various research institutions and non profit supporting programs and curriculums in health behaviour change.
Certificate/Digital Credential
Certificate of Completion & Digital Credentials
Certificates of completion and digital credentials are issued approximately three to four weeks after the end of the program, as long as you have :
Attended all sessions
Completed and passed all assignments and assessments, as they might be assigned during the program
Please note, you must complete and submit your assignments and assessments before the program end date.
For more information, please review our Program Policies & Disclaimer.