Certificate Overview
This is a leadership development program designed to support those involved with both the day-to-day operations and future success of Reproduction Clinics in Canada. The certificate will address business and leadership fundamentals, as well as specific challenges including:
Managing professionals of diverse backgrounds and educations,
Servicing diverse clients and families
Responding to legislative and regulatory change
Running a for-profit health care entity in Canada
Developing competitive advantage to sustain the business
What You Will Learn:
The program addresses these core skills. Students should acquire and demonstrate competency in the following areas:
Understand and manage diverse/conflicting interests, and understand and manage ongoing change, in the context of the clinical workplace and the industry
Communicate to promote and support a culture of trust and respect, recognition, transparency with clients and families, staff, peers, management, owners and other relevant stakeholders
Demonstrate critical thinking in approaching challenges and opportunities in a complex and ambiguous environment; promote critical thought, comfort with uncertainty and change
Demonstrate reflection, self-awareness and perception as a communication and leadership tool in this clinical and workplace context
Effecting change in a collaborative, complex environment through multi-stakeholder engagement
Demonstrate an understanding of the role in building and maintaining competitive advantage
Note: Demonstration of competency is through mentored simulation, in-class projects, journals, class participation and discussion with faculty, and the action learning project
Who Should Take This Course:
Those in Leadership Position within the clinical services setting (whether clinical or non-clinical in training/education, etc.)
Accreditation
Continuing Education Units: Meets the application requirements for professional CEU's
Certificate Outline
Program Components
Action learning project (ALP)
An action learning coach and will work with students, to lead in real time as they practice new leadership competencies on an independent project of importance to their learning and to their organization. Projects are supported by faculty, for each student to explore and develop their own leadership perspective and approach.
Simulation
This course involves mentored simulation-based-learning over two (2) full days. Simulation is offered through experienced providers and mentors, with faculty members. Simulation will be scheduled during the later modules, and will be based on the topics outlined for this course, based on industry context.
A summary of class module content
Module 1:
Topic
Main Areas of Focus
Developing as a leader

Professional and inter-professional re-engagement
Leadership
Leading best practices
Initial Self-reflection
Prepare to learn

Leading through engagement

Build capacity by engaging employees, peers and colleagues/team engagement
Self-regulation and emotional intelligence
Work life balance for self and others
Handle your workload while developing positive, productive relationships with each team member
Types of conversations - delegation, team meetings, conflict resolution and coaching.

Leading through inquiry/quality

How leaders advance quality
Performance metrics
Building capacity
How to get outcomes

Action Learning Project (ALP) – conceptualize and plan
Module 2:
Topic
Main Areas of Focus
Leading through complexity and change

Collaboration (reach out to the right resource)
Go to the expert (internal and external)
Emergence
Paradox and interdependence

Leading through communication and coaching

How to alter communication approach for context
Leaders are true owners of communication outcomes
Compassionate respectful communication
Listening
Module 3:
Topic
Main Areas of Focus
Leading through high impact teams - putting it all together

Comfortable through uncertainty
Building relationships
Engage with team members
Mechanisms of team building
Accountability for individual and team outcomes
Impact on quality outcomes
Impact on the client/perception/client input into their care
Competitive advantage/ continuous perspective on the marketplace/client care and supporting business development

Leading through action

Mentored simulation
Compelling narratives
Understanding systems
Strategic alignment

ALP Working Session
Module 4:
Topic
Main Areas of Focus
Leading in the Assisted Reproduction Context

Trends (Industry, legislation, etc.)
Risks and concerns
Dynamics of private health care in Canadian context
Competitive Advantage; Innovation; how a business grows and scales

ALP Projects - Demonstration of competencies
Faculty
Deborah Tregunno - R.N., PhD
Program Director and Founder, Associate Professor, Queens University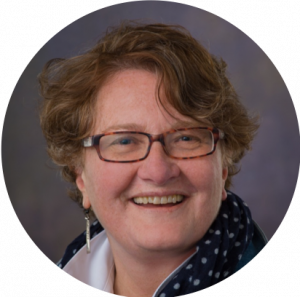 Deborah Tregunno is Associate Professor, School of Nursing, Queen's University. She holds a PhD (Health Policy, Management and Evaluation) from the University of Toronto, specializing in the field of organizational behaviour and performance measurement.  She completed post-doctoral work in the Faculty of Nursing, University of Toronto, and is the recipient of a Ministry of Health and Longterm Care (MOHLTC) Senior Nurse Research award (2009-2011). Prior to her academic career, she held a variety of clinical and managerial roles, and developed extensive knowledge and competencies related to the design, management and delivery of health care.
Her program of research focuses on patient safety with a particular interest in the relationship among managerial positions, work environment and the delivery of safe care by nurses and multidisciplinary teams. In specific studies she has explored safety culture, organizational learning and safety failures, non-technical behaviours of obstetrical teams and high risk outcomes using high fidelity simulation, and the experience of internationally educated nurses and the delivery of safe care.
Chris Irwin - Bcomm, MBA
Measure of Success Inc.; MBA Program- Schulich School of Business, York University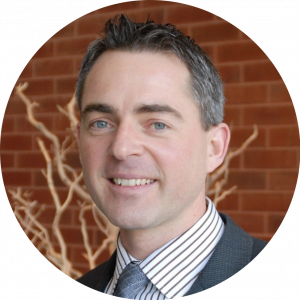 Chris Irwin is a Principal at Measure of Success Inc., a consultancy that partners with organizations to support, monitor and improve performance by clarifying priorities and aligning activity. He also teaches negotiations and stakeholder management in the MBA program at Schulich School of Business." He brings his insights into collaboration as a trainer and speaker with the Supply Chain Management Association (formerly PMAC) and its provincial institutes. Chris has an MBA (Schulich, 2006) and a BCom (McGill, 1994).
He speaks French and Japanese, and lives in Toronto with his wife, three kids and one pug. Chris spent the first years of his career living and working in Japan where he was involved in training and development (skills/language/cultural training and curriculum development), as well as in communication (stakeholder management, writing and translating). This included time at the Disney entity that oversees Tokyo Disneyland. He has worked in the not-for-profit environment, as well as in the private sector in sales/business development and as a consultant. His industry experience also spans Media/Publishing, Financial Services, Health Care and Technology.
Louise Hartley - PhD
Director, York University Psychology Clinic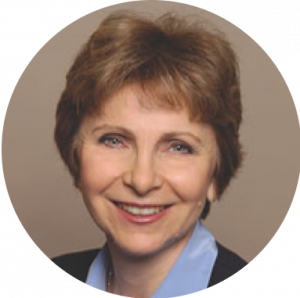 Dr. Louise Hartley is director of York University's Psychology Clinic. She is a registered psychologist and also holds a corporate coaching certificate. Dr. Hartley has expertise in the field of organizational development which includes both individual and team interventions designed to build healthy, engaged work environments. She is a frequent presenter at conferences and is past president of the Employee Assistance Society of North America (EASNA).
Peter Gardiner-Harding
Executive Director/Co-Founder - playsthatwork inc.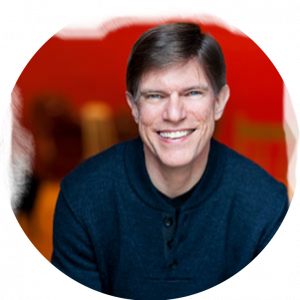 Peter is a corporate actor and learning facilitator.  He co-founded playsthatwork inc. in 1989 and produces experiential-based training products which bring the spirit of theatrical discipline to business. As well as taking on such traditional stage roles as actor, director and producer, Mr. Gardiner-Harding's theatrical career in corporate theatre has encompassed a variety of projects including writing and performing scripts and characters used in corporate training activities.
Clients of playsthatwork inc. come from academia, construction, financial services, acute & long-term healthcare, insurance, manufacturing, professional associations, professional governing bodies, trade unions, etc. http://playsthatwork.com/company/
Accommodation
A block of rooms has been reserved for the December 2018 days of the certificate, at the Schulich Executive Hotel on the York University Campus. Please contact the hotel directly to book your accommodation. Evening of Dec 5th and checkout on December 11th

Ask for Block #262094
Block name: Clinical Leadership for Health Leadership and Learning Network (HLLN)
The last day to access the Clinical Leadership hotel block is November 1st, 2018. After this date, we cannot guarantee accommodation at this hotel. 
The Executive Learning Centre features:
• 60 executive style guest rooms on 12 floors each with a queen size bed
• Complimentary high speed internet access
• In room coffee/tea maker
• Wheelchair accessible
Call Reservations (416)-650-8300 book on-line: www.elc.schulich.yorku.ca or
E-mail: reservations@schulich.yorku.ca