Measure of Success Inc., Professor-Schulich School of Business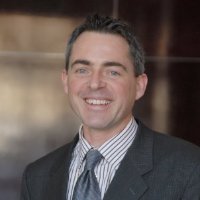 Courses: The Advanced Certificate in Health Care Management and Clinical Leadership, Director of Care Certificate in Clinical Leadership
Chris Irwin is a Principal at Measure of Success Inc., a consultancy that partners with organizations to support, monitor and improve performance by clarifying priorities and aligning activity. He also teaches negotiations and stakeholder management in the MBA program at Schulich School of Business." He brings his insights into collaboration as a trainer and speaker with the Supply Chain Management Association (formerly PMAC) and its provincial institutes. Chris has an MBA (Schulich, 2006) and a BCom (McGill, 1994).
He speaks French and Japanese, and lives in Toronto with his wife, three kids and one pug.
Chris spent the first years of his career living and working in Japan where he was involved in training and development (skills/language/cultural training and curriculum development), as well as in communication (stakeholder management, writing and translating). This included time at the Disney entity that oversees Tokyo Disneyland. He has worked in the not-for-profit environment, as well as in the private sector in sales/business development and as a consultant. His industry experience also spans Media/Publishing, Financial Services, Health Care and Technology.