Associate Professor, School of Nursing-McMaster University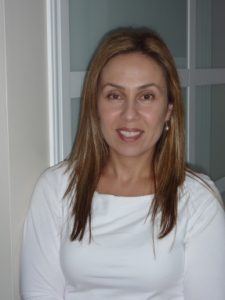 Courses: Certificate in Health Coaching
Diana Sherifali, PhD
Associate Professor, School of Nursing and
Joint Faculty, Department of Health Research Methods, Evidence and Impact, McMaster University
Associate Researcher, Population Health Research Institute, Hamilton Health Sciences, McMaster University
Clinical Nurse Specialist, Diabetes Care and Research Program, Hamilton Health Sciences.
Diana's research interests include evidence-based diabetes practice and the implementation and evaluation of strategies for diabetes self-care at the patient, provider and population level.  She has been funded by Diabetes Canada, the Heart and Stroke Foundation and the Canadian Institutes for Health Research.  She is currently leading a trial to evaluate the effect of a diabetes health coach on diabetes control and quality of life.
She has authored or co-authored over 50 papers and is currently the Methods Co-Chair and Co-Author on three chapters for the 2018 Diabetes Canada's Clinical Practice guidelines. Finally, Diana is the Deputy Editor of the Canadian Journal of Diabetes and has been an active volunteer with Diabetes Canada since 1998.