Program Overview
An East-West approach to acupuncture for practitioners who aspire to advance their practice with the best of both worlds.
Integrate and apply the most practical biomedical and classical acupuncture skills including advanced trigger point needling and electro-neuro-modulation techniques for the peripheral and central nervous system.
Overview:
The Integrative Acupuncture: Professional Practice Certificate program balances Eastern and Western medicine through an integrated approach to acupuncture.
Most "integrated" acupuncture programs teach Eastern and Western acupuncture side by side without demonstrating how to incorporate the skills and knowledge from both approaches into practice. This one-of-a-kind program teaches how to treat pain and neurological dysfunction informed by a neuro-anatomical understanding of the body while adhering to Traditional Chinese Medicine (TCM) theories to provide patient-centred care.
How You Will Benefit:
Elevate your practice with intensive training in three core skill sets: (1) Trigger point & motor points needling, (2) Peripheral nerve palpation and electro-modulation (3) Central nervous system stimulation.
Hands-on clinical skills practicum through supervised group practices
Analyze passages from TCM classics relevant to pain, channel theory, and needle technique.
All techniques taught are evidence-based and proven to effectively treat pain and neurological conditions.
Program includes: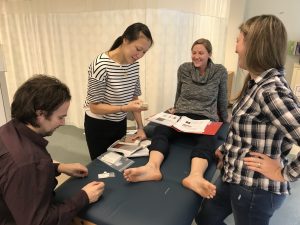 What You Will Learn:
Refine muscle, tendon, trigger point, and neuro-palpation skills.
Hone advanced needling skills: elicit local twitch response, de-irritate cutaneous nerves, de-inhibit motor nerve trunks, predict and confirm the correct DeQi sensation for individual acupoints,
Communicate the inter-relationship between the channel system and neurovascular system.
Explain the cause-and-effect between trigger points, nerve entrapment, and channel pathways.
Learn to design patient-centred prescriptions using the S.M.A.R.T guideline to address sensory, motor, autonomic, radicular, and trigger points
Obtain consistent clinical results using our protocols for orthopedic and neurological conditions.
Program includes: cadaver-based anatomy lab
Entry Requirements:
Registered Acupuncturist (R.Ac); OR
Registered health professionals with at least 200 hours of prior training in acupuncture (per WHO guideline) AND who can perform and practice the controlled act of Acupuncture as per their local laws or regulatory bodies. For example in the Province of Ontario in Canada, it will be the controlled Act, 1991. https://www.ontario.ca/laws/regulation/960107 (see table in section 8.(2)
OTHER REQUIREMENTS:

Programs at the Health Leadership & Learning Network (HLLN) are offered in English. To register in our programs, it is your responsibility to ensure that you meet the

language

 requirements. You may be asked to demonstrate 

language

 proficiency. Click on the link to learn more: English Language Requirements
Please note:
Please note: Registered health professionals may be asked for proof of licencing
International students who meet program entry requirements are  welcome to take this program.
Testimonials
This program surpassed my expectations. The material and skills taught are dense and highly in-depth, while bridging the gap between Classical Chinese Medicine and Western Medicine. Dr. Chiang deepened my understanding of human anatomy, neurological function, and classical point location. The teachings, although in-depth, are easily applicable to clinical use and understanding. The in-depth cadaver experience was extraordinary. I highly recommend this program to any Acupuncturist!
- Autum Kirgan, L.Ac, Clinic Owner of All Seasons Acupuncture
Certificate/Accreditation
Certificate of Completion 
At the end of the program, you will earn a certificate of completion.
Certificates are issued approximately two to three weeks after the end of the program, as long as you have:
Completed and passed all assignments and assessments, as they may be assigned during the program
Please note, you must complete and submit your assignments and assessments before the program end date.
For more information, please review our Program Policies & Disclaimer.
Accreditation
You will need to complete all modules to receive a certificate of completion from York University. However, you may receive a certificate for NCCAOM PDA points for each individual module.
Note: Participants are responsible for assessing their continuing education or membership requirements and submitting their hours for credit.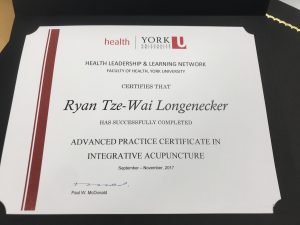 The program is:
Approved for 78 Category A Core Activity continuing education credits from the College of Naturopaths of Ontario (CONO).
Approved by the Acupuncture Division of the Canadian Physiotherapy Association.
Approved for 78 Professional Development Activity (PDA) points from the National Certification Commission for Acupuncture and Oriental Medicine.
The program meets the criteria for:
Up to 15 hours of self-directed Professional Development Activities required annually for the College of Traditional Chinese Medicine Practitioners and Acupuncturists of Ontario (CTCMPAO).
Up to 50 Category A continuing education units (CEU) required for the College of Massage Therapists of Ontario (CMTO).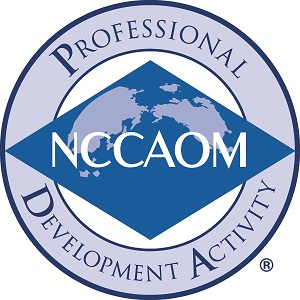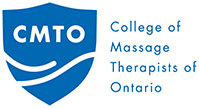 Program Content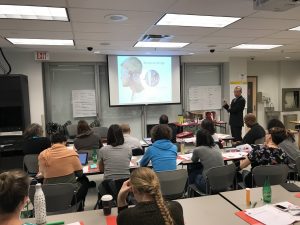 This 78-hr program includes contact practical training, demonstrations, a clinical skills practicum, and 6 hours of cadaver-based anatomy lab.
Update your skills and learn how to diagnose, assess, and treat pain using novel integrated techniques. This advanced program for practitioners adheres to traditional acupuncture theory while focusing on neuro-myofascial approaches to acupuncture in modern clinical practice.
This program is designed to be practical and applicable to your acupuncture practice. You will have the opportunity to observe clinical treatments and participate in hands-on practicum. The program will also incorporate use of acupuncture technologies for integrative acupuncture methods.
The program will cover topics such as: 
This unique training program integrates the following traditional and biomedical acupuncture paradigms and methodologies:
Channel Plucking/Neuro-Palpation
Modern Point Drifting: Re-anchored Classical Locations
Channel Sinew Neuromyofascial Anatomy
Acupoint Neuroanatomy
​Ashi/Trigger Point & Motor Point
Electro-Neuromodulation
Segmental Acupuncture
Battlefield Acupuncture (with permission from founder Dr. Niemtzow)
Auricular Acupuncture for ANS & CNS Stimulation
MRI-verified Scalp Acupuncture System
Clinical Skills Practicum:
Clinical Skills Demonstration
Hands-on Supervised Group Practice
Program Schedule
The Integrative Acupuncture: Advanced Practice Certificate program will be conveniently delivered in three (3) modules.
Module 1
Day 1:
Introduction to Integrative Acupuncture
Neuro-stimulation & De Qi Sensation for Upper Extremity Part 1-2
Neurological Mechanism of Acupuncture
Neuro-stimulation & De Qi sensation for Upper Extremity Part 3-5
Day 2: 
Upper Extremity Treatment Protocol Demonstration: De Quervain tenosynovitis, Medial/Lateral Epicondylitis, Tricep Tendinosis, Bicepital Tendinitis, Rotator Cuff Syndrome, Frozen Shoulder
SMART Guideline: East & West Integration
Neuro-stimulation & De Qi sensation for Neck & Head Part 1
Day 3:

Battlefield Acupuncture (permission granted by founder Dr. Niemtzow)
Neuro-stimulation & De Qi sensation for Neck & Head Part 2
Neck & Head Treatment Protocol Demonstration: Tension Headache, Migraine Headache, Cluster Headache, Neuropathic Headache, Trigeminal Neuralgia, Facial Nerve (Bell's) Palsy, Cervicalgia
Module 2
Day 4: 
Ling Shu Chapter 13: Channel Sinew & Cadaver Research
Neuro-stimulation & De Qi sensation for Lower Extremity Part 1-3
Neuro-stimulation & De Qi sensation for Lower Extremity Part 4-5
Day 5:

Lower Extremity Treatment ProtocolDemonstration: Plantar Fasciitis, AchillesTendinosis, Anterior/Posterior Shin Splint, Pes Anserine Tendinosis, Popliteal Tendinosis, Iliotibial Band (ITB) Syndrome, Patellofemoral Joint Syndrome, Ischial Tuberosity Bursitis, Inversion Ankle Sprain.
Entriggerment. Trigger Point & Nerve Entrapment
Day 6: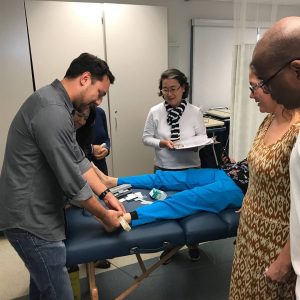 Neuro-stimulation & De Qi sensation for Torso Part 1-2
Neuro-stimulation & De Qi sensation for Torso Part 3-4
Torso Treatment Protocol Demonstration: Lumbago, Sciatica, Thoracolumbar Junction Syndrome, Anterior Cutaneous Nerve Entrapment Syndrome, Thoracic Outlet Syndrome, Upper & Lower Cross Syndrome.
Module 3
Day 7:

Introduction & Overview of 16 Peripheral Nerve Entrapment Syndromes
Differential diagnosis & protocols for Upper Extremity Entrapments: 1. Scalene Entrapment; 2. Radial Tunnel; 3. Posterior Interosseus Nerve; 4. Wartenburg
Syndrome; 5. Pronator Teres; 6. Anterior Interosseous Nerve; 7.Carpal Tunnel; 8. Cubital Tunnel; 9. Guyon's Canal
Differential diagnosis & protocols for Lower Extremity Entrapments: 10. Psoas Entrapment; 11. Meralgia Parathetica; 12. Piriformis Syndrome; 13. Adductor Tunnel; 14. Peroneal Tunnel; 15. Anterior Tarsal Tunnel; 16. Medial Tarsal Tunnel
Day 8:

Acupuncture research for Central Neurological Conditions
TCM perspective on Neurological Disorders: Wind, Wei Syndrome, Du-Mai Pathology
Awaken the Brain Open the Orifice /XinNaoKaiQiao (Dr. Shi Xue Ming Style)
Neuro-anatomical Scalp Acupuncture (MRI-verified Cortical Mapping)
Day 9:

Yin-Yang Balancing Acupoint-to-Acupoint Penetrative Needling (AAPN) for Spastic Paralysis Electrically Evoked Sensory Volley
Proprioceptive Articular Sensory Nerve Needle Technique
Auricular Acupuncture for Neurological dysfunction.
Central & Peripheral Protocols for Stroke, MS, Parkinson, Motor Neuron Disease
Faculty
Poney Chiang - PhD, MSTOM, R.Ac, R.TCMP
World-Renowned Instructor
Adjunct Professor, Faculty of Health-York University 

Poney Chiang received a PhD in biomedical research from the Institute of Medical Science, University of Toronto, followed by a Master's degree in Traditional Oriental Medicine from Pacific College of Oriental Medicine in New York. He is an adjunct professor and founder of the Integrative Acupuncture Certificate Program for the Faculty of Health at York University (Toronto). Poney is also a professor at the American Neuro-Acupuncture Institute in Santa Fe, New Mexico.
He is a leading expert in peripheral neuro-anatomy of acupoints and their associated neuro-modulation needle techniques. Poney has been invited to lecture at various international TCM and biomedical acupuncture symposiums and to conduct workshops in North/South America, Europe, and Australia. His current research interest involves an MRI-based study of the neuro-anatomy of acupoints on the scalp and their relationships to cortical functional regions.
Poney is the primary author revising Fundamentals of Chinese Acupuncture, (Ellis & Wiseman, Paradigm Publication) which is to feature original dissection and illustrations for more than 400 distinct acupoints.  Under his supervision, his students have published research in peer-reviewed journals such as Journal of Chinese Medicine and Medical Acupuncture. Former students have become sought-after anatomy instructors and consultants to develop dissection curriculum for Chinese medicine institutions.
Poney was appointed by the College of Traditional Chinese Medicine Practitioner & Acupuncturist of Ontario as a license examination writer, and as members of the Disciplinary and Complaint committees where he volunteers his service to protect the public and ensure high professional standards for the Chinese medicine profession. He is also called upon to serve as expert witness at professional hearings.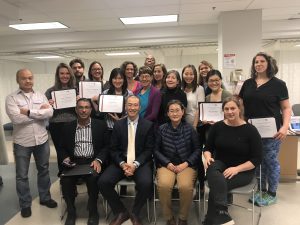 "I must first make mention that the fact we had such an enthusiastic and skilled teacher made all the difference. Dr. Poney Chiang has a genuine love for what he does and it shows. The skills I learned has given me a great sense of confidence, and I know that it will raise the caliber of my work as an acupuncturist. Many of these techniques have already been good use to me in my practice. Thank you Poney for all the amazing information that you shared with us. I always will look forward to join your classes. " - Zohreh Fadavi, R.Ac

"Studying from Poney Chiang has been a rewarding investment for my personal knowledge as well as the growth of my clinical practice. Poney is a great teacher who is obviously very passionate about sharing his knowledge. My confidence in treating pain cases has really grown and I am already starting to get referrals from my colleagues!" - Jordan Sokoloski, ND
Melissa Lee - BSc, ND, R.Ac
Melissa Lee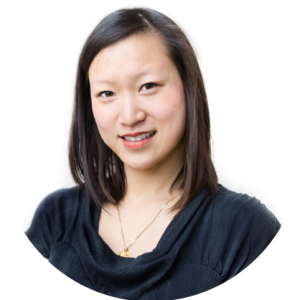 is a dedicated Naturopathic Doctor and Acupuncturist who is passionate about health. She focuses on understanding people, illness patterns, and disease which allows her and her patients to identify areas of the body that need support. By actively listening and individualizing treatments, she helps people understand their health while addressing the root cause of a condition. As an Acupuncturist, Melissa combines her classical acupuncture training with a neuroanatomical approach. Melissa has also co-authored peer reviewed articles in Eastern and Western acupuncture journals. Her clinical focuses include Women's health/fertility, pain management, autoimmune conditions and digestion. 
When Melissa's not seeing patients, she is enjoying her time with her family, baking or biking around the city.
Dr. Lee is a Member of the College of Naturopaths of Ontario (CONO), College of Traditional Chinese Medicine Practitioners and Acupuncturists of Ontario (CTCMPAO), The Canadian Association of Naturopathic Doctors (CAND), and The Ontario Association of Naturopathic Doctors (OAND).
Daniel Oritz - MSTOM, L.Ac, LMT, Dipl. OM (NCCAOM)

Daniel Oritz is a Licensed Acupuncturist and a Licensed Massage Therapist in the State of New York. He graduated from the Pacific College of Oriental Medicine with a Master's Degree in Traditional Oriental Medicine (Acupuncture and Chinese Herbal Medicine) and Massage Therapy in 2013.
Daniel specializes in the integration of Acupuncture and Massage Therapy for Orthopedic Disorders and Pain Management. He integrates Zheng Gu Tui Na (Advanced Chinese Medical Massage) and Therapeutic Thai Massage, joint mobilization, and stretching techniques to complement his approach to acupuncture treatments.
Previously, he did a Bachelor's degree in Chemical Engineering from the University of Puerto in Mayaguez, and later obtained a Master's Degree in Materials Science Program from the University of Wisconsin, Madison. His interest in research led him to study Neuro-Meridian Acupuncture with Dr. Poney Chiang. After studying with him for several years, they have co-authored in peer-reviewed journals together (Medical Acupuncture). Daniel is proficient in Neuro-Meridian Acupuncture. He has been called upon to teach at the Neuro-Acupuncture Institute in Santa Fe, New Mexico, and has offered training to physiotherapists in Barcelona, Spain.
Daniel currently works as staff acupuncturist at Mount Sinai Hospital in New York City where he treats patients and collaborates with other major health professionals in research and development in Integrated Medicine.
Samuel Lo - R.Ac, R.TCMP, DOMP, RMT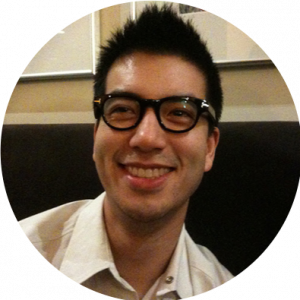 Samuel Lo has been practicing Acupuncture, Osteopathy, and Massage Therapy for 20+ years and specializes in pain management. Samuel first graduated from massage therapy, then continued to study Acupuncture and Chinese medicine at the Michener Institute of Applied Health Science. Samuel graduated with a Bachelor of Health Science in Complementary medicine, and an Honours Diploma in Health Science in Acupuncture. Samuel gained in-field experience in Chinese medicine through a series of internships in hospitals while doing his residency in China from 2004-2007. When he returned to Toronto, he started his education in Osteopathy at the Canadian College of Osteopathy and graduated in 2014. Samuel has since been in private practice in Toronto, Ontario. His unique experience in both 'East meets West' complementary forms of medicine enables him to help patients with diverse and multi-faceted aspects of pain management.
Samuel has been working in conjunction with Poney Chiang to develop his Neuro-Meridian acupuncture curriculum since 2014 and is an instructor for York University's Integrative Acupuncture Certificate Program.  In order to make dissection-based anatomical learning available to acupuncture and other CAM practitioners, Samuel founded and directs a dissection training intensive course (www.iDissect.ca), offered at Humber College in Toronto.
RYAN TZE-WAI LONGENECKER - BSc, R.Ac, R.TCMP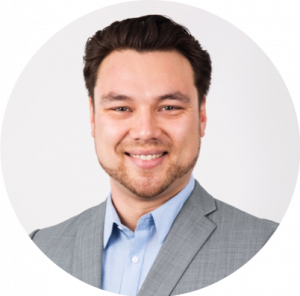 Ryan Tze-Wai Longenecker is a graduate of the Toronto School of Traditional Chinese Medicine and has been practicing Acupuncture and TCM since 2008. With a longstanding goal of integrating Eastern and Western medicine, Ryan always felt that there simply has to be a biomechanical explanation for much of the phenomena seen through acupuncture. After taking many courses and learning from many teachers, it wasn't until taking Poney Chiang's course did all of the lightbulbs go off. He has taken Poney's Neuro-Meridian course for several years in a row and now collaborates with Poney on various projects to advance the TCM profession.
Ryan is one of the few Canadian practitioners who focuses primarily on degenerative eye diseases. This includes Macular Degeneration, Glaucoma, Optic Atrophy, and Retinitis Pigmentosa.
Juny Wu - BSc (Kinesiology), MSc, PT
Juny Wu began her journey at McMaster University by completing a Kinesiology degree (2009) followed by a Master's in Physical Therapy from Western University (2011). She has been an executive of the Acupuncture Division of the Canadian Physiotherapy Association since 2015.
Juny's passion to harmoniously blend Eastern philosophy and techniques with Western evidenced-based approach in the treatment of acute and chronic pain led her to study under Poney Chiang on several occasions (Integrative Acupuncture: Advanced Practice Certification and Neuro-meridian Integrative Acupuncture). Inspired yet recognizing gaps in her knowledge, Juny immediately set forth to study Chinese medicine, and will complete the Herbal and Acupuncture program at Canadian College of Traditional Chinese medicine by 2021. She currently practises in Oakville where she integrates her evolving knowledge of acupuncture, manual therapy, and exercise.
Linda Shih - BSc (Hons), ND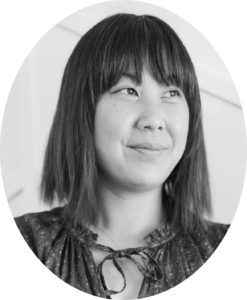 Dr. Linda Shih is a Board Certified and Licensed Naturopathic Doctor (ND) with additional
training in many facets of the profession. She received her B.Sc (Hons) degree from the
University of Toronto in 2006. In 2010 she graduated as a Naturopathic Doctor (ND) from the accredited Canadian College of Naturopathic Medicine in North York.
In addition to this extensive education, Linda has trained in courses that help to expand and refine her Naturopathic practice. In the realm of pain management, she likes to combineNeuro-Meridian Acupuncture with other techniques such as Active Release Technique (ART), the principles and techniques of Traditional Chinese Medicine (TCM) with naturopathic modalities such as nutrition and lab testing to improve treatment outcomes.
Linda is currently practicing Naturopathic medicine in Aurora and Brooklin. She also works as an instructor at the Canadian College of Naturopathic Medicine. She has provided students with training in courses including Hydrotherapy, Physiology, Acupuncture, and Physical and Sports Medicine. In her spare time, she loves to bake, play tennis, travel, as well as spend time with friends.
Accommodation
Schulich Executive Hotel on Campus
The Executive Learning Centre features:
• 60 executive style guest rooms on 12 floors each with a queen size bed
• Complimentary high speed internet access
• In room coffee/tea maker
• Wheelchair accessible
Call reservations at (416)-650-8300, book on-line: www.elc.schulich.yorku.ca or
e-mail: reservations@schulich.yorku.ca