Program Overview
The Lifestyle and Wellness Health Coach Certificate will provide you with health coaching principles and skills to support the lifestyle and wellness goals of your clients and to promote general population health.
This program focuses on how to use health coaching to promote health and wellness around stress management, nutrition, and physical activity.  Learn how to foster relationships and communicate in a client-centred and motivational way to facilitate behaviour change.
The competency-based curriculum integrates theory and applied skills to help you develop a highly effective health coaching practice. Practice your new skills through live role-play with patient actors using standardized case examples.
At the end of the program, you will earn a certificate of completion.
Optional: You also have the opportunity to earn two digital credentials: (1) Health Coaching Therapeutic Intervention - Fundamental Skills credential and (2) Motivational Interviewing - Fundamental Skills credential. This program is also part of the learning pathway for the Health Coach Professional Certificate. There is a non-refundable administration fee of $40+HST to apply for the two digital credentials (this fee includes up to 2 opportunities to pass a post-program online assessment, required to earn the digital credentials). You will receive your digital credentials via email upon program completion and after passing a post-program online assessment.
How You Will Benefit:
Upgrade your skills and reinforce new skills through live simulation with patient actors. Upon completion of the program, you will be able to:
Communicate with clients and their families/support network about the importance of adherence to healthy diet, physical activity, medications, and a variety of health outcomes (e.g., weight, blood glucose, blood pressure).
Apply a foundation of health coaching skills to motivate and guide behaviour changes.
Support lifestyle and wellness goals of your client population and potentially reduce use of health care resources that result from preventable conditions.
What You Will Learn:
Relationship-based and client-centered communication as a key to behaviour change around stress management, nutrition and physical activity.
How to gain buy-in with the team, client, family, and system to support goals.
Behaviour change methods and tools including motivational interviewing.
Legal issues and entrepreneurship related to lifestyle and wellness health coaching.
Who Should Take This Program:
Regulated health professionals
Individuals with experience working in related health and/or wellness sector such as health and fitness centres, community care, primary care clinics, hospitals, pharmacies OR counselling role in schools, community/faith-based organizations etc.
Professionals or new graduates with a health-related diploma or bachelor's degree looking to expand their role or start their own health coaching practice.
Prerequisites
Regulated Health Professional OR
University or college degree in nursing, medicine, psychology, social work, dentistry, health promotion, kinesiology, physiology, occupational therapy, physiotherapy, and other health-related fields AND 1-2 years of work experience in the health and/or wellness or related counselling field
Contact us at hlln@yorku.ca if you are interested in taking the program but are unsure if you meet the prerequisites.
Please see Frequently Asked Questions for more information about health coaching and our health coaching programs.
Program Content
The program uses an interactive, competency-based curriculum, which includes a live role-playing simulation session with patient actors.
MODULE 1: INTRODUCTION TO THE HEALTH COACH CERTIFICATE AND BEHAVIOUR CHANGE
Topics Include:
Introduction to health coaching: The role of the health coach
Impact of health determinants and social and behavioral factors on health outcomes and how health coaching can be used for health promotion
Motivating behavior change through improving communication skills
Introduction to Motivational interviewing as a person-centered communication style that can enhance a person's motivation for healthy change
MODULE 2: HEALTH COACHING FOUNDATIONS AND STRESS MANAGEMENT
Topics Include:
Advancing motivational interviewing skills
Building relationships between health coaches, clients and other health professional
Creating a coordinated care plan to overcome barriers to behavioural change
Working with clients on the interplay between stress and health
Stress management and self-care strategies
MODULE 3: NUTRITION AND PHYSICAL ACTIVITY HEALTH COACHING
Topics Include:
Physical activity, exercise, and sedentary behavior
Using motivational interviewing skills to overcome barriers to physical activity and exercise
Health risks of sedentary behaviours, and the frequency, intensity, and types of physical activities appropriate for specific chronic conditions
Using the current Canadian dietary recommendations, and people's innate interest in food and nutrition, to facilitate cross-discipline collaboration in health coaching
MODULE 4: HEALTH COACHING SIMULATION AND LEARNING CONSOLIDATION
Professional actors will be used to simulate a series of standardized cases and scenarios that may arise during the health coach process. The goal of this module is to enhance participants' confidence and readiness to incorporate health coaching into their respective practices. Leading clinical experts will be on hand to provide participants with feedback on the applications of health coaching.
Topics Include:
How to implement your health coaching process and skills using a variety of simulated cases and scenarios with professional actors
Monitoring and self-evaluation of health coaching practice
Learning consolidation and application of new skills to current or future practice
ADDITIONAL PROGRAM COMPONENTS:
ONLINE (LIVE WEBCAST) - Legal Issues for Health and Wellness Coaches

5 hours live webcasts (Mandatory)
Understand how to protect yourself legally under various challenging scenarios related to being a Lifestyle and Wellness Health Coach. Learn about professional ethics and the law and how they apply to your practice.
Topics include:
Ethics and communication in health care
Consent, capacity, and substitute decision-making
Privacy and confidentiality in health care
ONLINE (LIVE WEBCAST)- Starting Your Health and Wellness Practice
2.5 hours live webcasts (Optional)
This webcast will help you develop your health and wellness business idea in a private practice or within your organization. The webcast will focus on the practical aspects of establishing, maintaining, and growing a health and wellness practice to promote and support support healthier lifestyles, aging, and chronic disease management.
Topics Include:
Understand how to gain buy in and position health coaching services so people understand its value and impact.
Developing and refining your business idea using a lean start-up model and a business model canvas tool.
Faculty
Leigh Caplan - RN, MA, CDE
Diabetes Nurse Educator, Sunnybrook Academic Family Health Team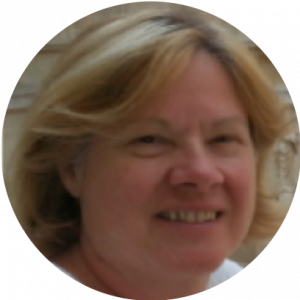 Leigh Caplan is a Diabetes Nurse Educator in the Sunnybrook Academic Family Health Team.   She has worked in the area of Diabetes Education for over 19 years. She has been the clinical lead on the expansion of the diabetes program at Sunnybrook and responsible for inter-professional diabetes education. Leigh is a faculty member of the Institute of Healthcare Communication: Choices and Change workshop, Choices and changes Mentoring Workshops with simulated patients and Coaching Clinicians for Enhanced Performance. Leigh is a tutor in University of Toronto Medical School's Community, Population and Public Health (CPPH) -1 course. Leigh has been a tutor and facilitator of Michener Institute for Applied Health Sciences' Diabetes Educator Graduate Certificate course.
Leigh received the U of T Family and Community Medicine Interprofessional Teaching Award 2011 and the Banting and Best Diabetes Centre University of Toronto Diabetes Educator of the Year 2012. Leigh has been an active member: On three projects by the Centre for Effective Practice, Department of Family and Community Medicine, University of Toronto. The Central Toronto LHIN Self Management Group Toronto Central LHIN: Diabetes Steering Committee. Government of Ontario Diabetes Strategy Self Management Working Group. Leigh is presently an active member: TC LHIN RCC New Hires Planning Committee Sunnybrook Academic FHT Education Committee  Banting & Best Diabetes Centre - Continuing Health Education & Professional Development Committee Meeting TC LHIN Self management Advisory Committee  Health Quality Ontario – Ontario Diabetes Evidence committee Expert Panel.
Kathryn Walker - PhD
Clinical and Health Psychologist - SickKids Hospital and University of Toronto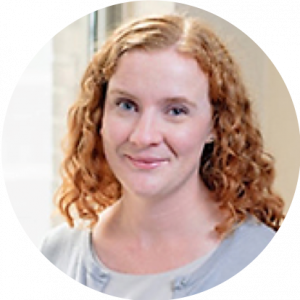 Dr. Kathryn (Katie) Walker is a registered Clinical and Health Psychologist at the Hospital for Sick Children.  She completed her graduate training at the State University of New York at Buffalo, where much of her research and clinical work centered on the treatment of ADHD and school-wide prevention of aggression and disruptive behaviour disorders.   Katie has been working at The Hospital for Sick Children for the past 6 years. Clinically, she has trained at SickKids in eating disorders, obesity, diabetes, adolescent medicine, the burns team, oncology, and now works with the chronic pain team. The clinical frameworks she formulates from include cognitive behavioural therapy, acceptance and commitment therapy, mindfulness based stress reduction, motivational interviewing and emotion focused therapy, all in the context of patient- and family-centered care.
She also maintains a private practice where she sees clients with clinical and health psychology presentations (children, adolescents, adults and families). Her policy-related research has focused on prevention and public health practice, bringing a mental health promotion lens to the promotion of healthy weights. Her experience in school, community and hospital settings informs her thinking about health promotion and medical treatment messaging that children, families and adults receive, and how to empower individuals to feel good about themselves, navigate stressors in their life, and adopt healthy lifestyles.
Certificate/Digital Credential
At the end of the program, you will earn a certificate of completion.
Certificates are issued on completion of all mandatory requirements ( please make sure to review all of them) approximately two weeks after the program. Health Coach Certificates require additional components before certificates of completion can be issued (e.g. webcasts, etc.)
Please note in order to receive a certificate of completion you must have attended the program dates and/or achieve the learning objectives of your program as determined by the instructor. For more information please review our Program Policies & Disclaimer.
Optional: You also have the opportunity to earn two digital credentials: (1) Health Coaching Therapeutic Intervention - Fundamental Skills Credential and (2) Motivational Interviewing - Fundamental Skills Credential; This program is also part of the learning pathway for the Health Coach Professional Certificate. To earn a digital credential you'll need to pass a short, post-program on-line test and pay $20+HST administrative fee. You will receive your digital credential(s) via email upon program completion, with instructions on how to collect and display them.
Accommodation
Schulich Executive Hotel on Campus
The Executive Learning Centre features:
• 60 executive style guest rooms on 12 floors each with a queen size bed
• Complimentary high speed internet access
• In room coffee/tea maker
• Wheelchair accessible
Call Reservations (416)-650-8300 book on-line: www.elc.schulich.yorku.ca or
E-mail: reservations@schulich.yorku.ca