Owner/Principal Consultant - Du∙B∙Fit Consulting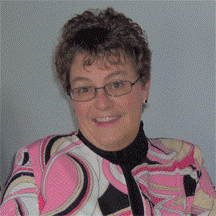 Courses: The Psychological Health and Safety Certificate, Implementing the Psychological Health and Safety Standard in Your 24/7 Workplace
Nancy is the Principal Consultant with DU∙B∙FIT Consulting, a health promotion and planning firm based in southwestern Ontario.  The firm focuses on the facilitation of workshops and planning sessions, as well as project management and consultative services on a wide variety of health promotion and public health topics.  Nancy has worked on many projects related to workplace health including:
Lead Consultant for The Psychology Foundation of Canada in developing the online StressStrategies resource for adults to be disseminated largely through workplaces.
Co-author of "Workplace Mental Health Promotion: A How-to Guide" jointly produced by the Canadian Mental Health Association (Ontario) and The Health Communication Unit, University of Toronto.
The lead consultant for ten years in a capacity-building project for workplace health professionals through The Health Communication Unit, University of Toronto which included providing consultation, training and resource development to intermediaries across Ontario.
The designer for a community-based workplace health toolkit used by workplaces in Waterloo and Haldimand-Norfolk regions.
A presenter at numerous workplace health training events and conferences, most often organized through public health units, as well as with the Manitoba Chronic Disease Prevention Alliance.
The developmental consultant in workplace health for the Heart and Stroke Foundations in Ontario and Nova Scotia and the British Columbia Active Workplaces initiative.
Nancy is the Chair of the Board of Directors of the Canadian Fitness and Lifestyle Research Institute.  She facilitates strategic planning and conducts evaluations for multiple organizations, especially in the social profit and public sectors and taught for many years in the Kinesiology program at York University.  Nancy was the proud recipient of the Queen Elizabeth the Second Diamond Jubilee Medal for her leadership in physical activity across Canada and has worked internationally in Chile, Bosnia, Finland, Serbia and Italy.
Nancy was born and raised in London, Ontario and now hails from Scotland ONTARIO (!) where she and her husband of almost 30 years have adjusted quite well to an "empty nest".  Nancy is an avid skier, heads for the water and sunshine at any opportunity, and is currently in the stressful throes of planning her daughter's wedding.