Program Overview
Improve patient safety standards in your organization by upgrading clinical skills in vascular access, care and maintenance, from a certified expert and nurse educator.
          Class Fall 2017 posing for graduation picture
Did you know that catheter-related blood stream infection is one of the most common causes of nosocomial infection - one of the most frequent, costly and lethal infections? (Gahlot R., et al. 2014)
The use of vascular access devices (VADs) is a common and important part of clinical practice.  Approximately 90% percent of all patients require some form of IV and infusion therapy during their health care experience. Peripheral IVs are one of the most common, invasive, and technologically difficult procedures,  yet minimal-to-no formal education or training opportunities are available to develop these skills. As a result, there are wide discrepancies and inconsistencies in practice that can lead to patient complications, malpractice, and even deaths.
The Certificate in IV and Infusion Therapy will provide evidence-based education in vascular access and set standards for infusion therapy and patient safety, with an emphasis on high-risk settings such as home care, clinics and long-term care. The program is geared towards working health professionals who administer or manage VADs and infusion therapy for organizations, and for those preparing for a vascular access or infusion certification exam.
The program will be delivered in a hybrid format (online and in-person) which includes four live webcasts in the evening and a skills laboratory workshop over one weekend. Participants will have the opportunity to practice their IV insertion, venipuncture, and infection control techniques first hand in the skills laboratory.
How You Will Benefit:
Practice administering vascular access and infusion therapy in a simulated learning environment using devices such as vascular access devices, infusion pumps, and anatomical models.
Prepare for job requirements and/or national certification for the Canadian Vascular Access Association (CVAA), Certified Registered Nurse of Infusion (CRNI®) and the Vascular Access Certification (VA-BC™).
Increase confidence, skills, and expertise specific to the delivery of vascular access and infusion therapy such as venipuncture techniques, infection control techniques and others.
Develop theory, assessment and critical thinking to recognize and troubleshoot complications early and reduce malpractice and trauma.
Apply evidence-based best practice that comply with standards set by provincial, national regulatory bodies to optimize patient safety outcomes.
What You Will Learn:
Apply knowledge of anatomy and physiology to vascular access and infusion therapy.
Examine the legal and quality assurance aspects related to infusion therapy practices to align with ethical and professional practice.
Explain principles of aseptic technique specific to vascular access insertion and maintenance.
Demonstrate understanding of pharmacy-therapeutics specific to infusion therapy in alternate care settings.
Exhibit psychomotor critical thinking skills necessary for effective nursing management for patients receiving infusion therapy and total parenteral nutrition.
Describe assessment and considerations for vascular access device selection. Identify the categories of devices available for vascular access.
Who Should Take This Program:
Clinicians including RNs, RPNs, Physician Assistants, and other health professionals working in home care, long term care, and acute care who provides vascular access and infusion therapy.
Internationally educated nurses (IENs) who want to be familiar with Canadian practice and procedures.
Medical researchers, phlebotomists, paramedics, pharmacists, and doctors-in-training.
Group discounts are also available for organizations looking to implement evidence-based best practices, and improve their patient safety standards across their organization.
Program Content
  
Class Fall 2017 observing demonstration
Clinicians performing vascular access and infusion therapy procedures require specific knowledge to properly insert and maintain vascular access devices.
This Certificate in IV and Infusion Therapy will focus on skills development, best practice implementation, safety, documentation, accountability, and communication. The program is informed by the best available evidence, provincial and federal regulated practice acts, infusion therapy standards of practice, best practice guidelines, Safer Healthcare Now and CDC recommendations for catheter related blood stream infection prevention.
You will take an integrated approach to peripheral vascular access device insertion, care and maintenance of central vascular access devices (CVADs), pharmacy therapeutics and medication administration, including knowledge of the types of fluids and medications used and side effects, patient assessment criteria, prevention and management of complications, as well as principles of safe, ethical and professional care.
Format
This program will be delivered in a convenient format of 2-hour evening live webcasts sessions delivered over four consecutive weeks, followed by an in-person skills lab training session.
Live Webcasts (8 hours total)
Session 1: Introduction (2 hours)
Setting the stage, looking at current standards of practice
Vascular system anatomy & physiology
Fluid Management: fluid balance, electrolytes, nutritional solutions, osmolarity, pH
Session 2: Vascular Access Protocols (2 hours)
Fluid Management: infusion therapy
Legal Aspects Related to I.V. Therapy
Vascular access devices
Session 3: Care and Maintenance (2 hours)
Infection control standards (P and C bundles)
Methods of proper vein assessment
Techniques for PVAD success
Emerging technologies (Ultrasound)
Session 4: Pain Management (2 hours)
Care and maintenance CVADs
Potential complications and recommended interventions
Electronic infusion devices--overview
In-Person sessions (14 hours total)

Applied Skills Lab (2 days - 7 hours per day)
Hands on practice using anatomical models, vascular access devices, infusion pumps, infusion therapy equipment, technology and supplies
Tips for successful vein access and catheter insertion
Identification of the main peripheral veins available for the insertion of a peripheral IV catheter
Performing IVs, practice for central lines, understand midlines vs CVADs
Venipuncture techniques, infection control techniques
Management of difficult insertions
Faculty
Karen Laforet - RN, MClSc, VA-BC™, CVAA (C)
Director of Clinical Services & Privacy Officer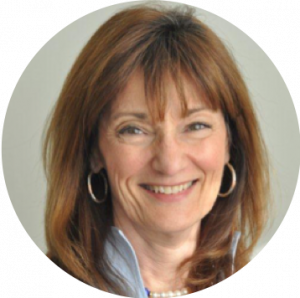 Karen Laforet is a Registered Nurse with a rich and diverse work history working in US, Germany and Canada.  She is a nurse leader with over 30 years of healthcare experience in critical care, community care, industry and academia in US, Germany and Canada. She is currently the Director Clinical Services for Calea Homecare—a service provider for pharmacy & nursing in the Greater Toronto Area.  She has proven skills in leadership, team building, clinical training and innovation, business development, marketing, and healthcare management.
Karen is currently a Board Member for the Canadian Vascular Access Association (CVAA), member of CVAA's best practice guideline development group, a committee member for College of Nurses of Ontario, member of International Guideline Development Group for Wound Infection, member of Wounds Canada Policy & Advocacy Committee, and current Past President of the Ontario Wound Care Interest Group (OntWIG).  She is past president and founding Board for the Canadian Association of Critical Care Nurses, former board member of the International Association for Vascular Access, and member of RNAO Best Practice Guideline development team. She sits on the editorial review board for Infusion Nurse's Society Journal, Diabetic Foot Canada Journal, Journal of Vascular Access.
Certificate of Completion
At the end of the program, you will earn a certificate of completion.
Certificates are issued on completion of all mandatory requirements ( please make sure to review all of them) approximately two weeks after the program.
Please note in order to receive a certificate of completion you must have attended the program dates and/or achieve the learning objectives of your program as determined by the instructor. For more information please review our Program Policies & Disclaimer.
Accommodation
Schulich Executive Hotel on Campus
The Executive Learning Centre features:
• 60 executive style guest rooms on 12 floors each with a queen size bed
• Complimentary high speed internet access
• In room coffee/tea maker
• Wheelchair accessible
Call: Reservations (416)-650-8300
book on-line: www.elc.schulich.yorku.ca
E-mail: reservations@schulich.yorku.ca
Financial Aid - Funding Sources
Please note that these funding sources below are listed here for your information only. York University or HLLN does not directly provide this funding or apply for grants.
---
RPNAO and RNAO's Nursing Education Initiative (NEI)
Funded by Ontario's Ministry of Health and Long-Term Care (MOHLTC), Registered Practical Nurses, Registered Nurses, and Nurse Practitioners currently registered to practice in Ontario can apply to access a maximum of $1,500 in grants per year for clinical and specialty professional development.
RPNs
Applications are to be submitted to the RPNAO. For more information, please visit the RPNAO webpage on the NEI. To navigate the information on NEI, its application process, and FAQ, click on the navigation bar (top of page) "Practice & Education > Nursing Education Initiative" for options.
RNs & NPs
You do not need to be an RNAO member to register for a free account on myRNAO which is needed to access and complete the application. Complete application packages must be received by the RNAO within 90 days of the program's final class. The application requires supporting documents including receipts or a proof of completion.
Please visit the NEI website for more details on the application process, eligibility, and grant calculation method.
The Canada-Ontario Job Grant
Through the Canada-Ontario Job Grant, you may be eligible to receive up to $10,000 in government support per person for training costs. The Canada-Ontario Job Grant can be used to purchase training for your employees. York University/The Health Leadership & Learning Network is an eligible training provider and the grant can be applied to all of our offerings and for in-house training.
You can apply at any time. Employers can apply for one employee or for a large group of employees.
If you are an employee or employer and would like more information, visit the website here.
Please note: Not all employers are eligible to apply, please consult the Canada-Ontario Job Grant website for more details.