Program Overview
Learn how to apply psychology and behavioural change science into implementable digital health solutions.
"This is one of the only programs I've attended, on any topic, that has given me practical skills and tools I can apply in my role as a professional communicator."
- Chris Sulymka, Communications Coordinator, University of British Columbia (Attended in Vancouver 2014)
Overview:
In our digitally connected world, we've witnessed a rapid rise in health care technologies, such as apps, cloud tools, and wearables designed to help people live happier and healthier lives. Science shows that these technologies can make a big difference on health outcomes.
However, with so much information and technologies out there, it is not easy to build interventions or technologies that can be easily adapted and effectively used to change lives.
This certificate will provide you with key insights into human behavior, user experience (UX) design. Learn how to translate evidence-based design strategies into creative concepts for building new technologies or programs that will make a difference.
In this program, you will access Dr. Cugelman's Digital Behavioral Science training system, and his Persuasive Design Toolkit that packages the leading behaviour change theories and science within a framework that is easy to understand and apply. This toolkit has been adapted to teach industry professionals from organizations, such as Health Canada, University Health Network, the United Nations etc.
How You Will Benefit:
You will learn step-by-step processes for conceptualizing, developing, piloting, and deploying behaviour change technology.
By cutting across theory, strategy, process modelling, and design tools, this three-day program will improve your ability to design and implement digital interventions. This program will help you better understand the unique ways that psychology operates in digital media.
You will be able to build campaigns and technologies that stand a larger chance of success because they are built on evidence, tested and optimized.
What You Will Learn:
By the end of the program, you will be able to:
Communicate and work with a team of stakeholders through a common set of strategies, design tools, and skills in applied behavioural science.
Determine which types of psychological and behavioural science strategies are most suitable for different audiences.
Apply psychological principles into optimal models for different types of digital media.
Translate theory-based design to creative campaigns, apps, and technologies.
Map complex multi-channel digital campaigns and user engagement processes
Understand the use of UX prototyping tools, information architecture, wireframing, and more.
Critically assess digital technologies to determine the psychological design patterns used to shape behaviour.
How to build consensus around design concepts through the use of prototyping tools.
Techniques to rapidly test, assess and improve your design work.
Who Should Take This Program:
This program is designed for persons who plan, build, and deploy health technologies or campaigns, such as:
Health Promotion and Public Health Promotion Specialists
Interactive designers working in the health or safety field
Health technology developers
Digital marketers or program managers/directors promoting health
Researchers or health professionals working on behaviour change technology
Prerequisites
As this program focuses on strategic applications of psychology to interactive technologies and communication, people with benefit regardless of whether they have a strong or limited technology background. However, participants should be familiar with today's popular digital media.
Not sure if you should take this program? Contact us to learn more: +1 (416) 736 2100 ext 22170 or hlln@yorku.ca
About Digital Psychology
Why Study Digital Psychology:
While no one can predict the technology of tomorrow, understanding the way human nature operates in digital media will empower you to design higher-impact interventions for today's technology, and that of tomorrow.
A solid understanding of digital psychology empowers you to act on otherwise missed opportunities to build effective interventions, and reduces risk of building interventions that fail to motivate, or worse, motivate people to perform the bad behavior you intended reduce.
Behavioural Science Made Practical
This program integrates research and techniques from numerous fields into a simple set of intuitive models and approaches designed for practical applications.
All scientific models are taught at a conceptual level using intuitive visuals and plain language. To further help participants master the material, the program shows how behavioural science principles play out in websites and apps, social media campaigns, online ads, and other digital media.
The content comes from a large body of research, including:
Behavioural sciences
Neuroscience
Evidence-based behavioural medicine
Persuasive technology
Behavioural economics
Cognitive psychology
Motivational psychology
Evolutionary psychology
Marketing communications
Social marketing
Online marketing
Human computer interaction
User experienceÂ
And more
Citations
[1] Snyder L. B. (2007). Health communication campaigns and their impact on behavior. Journal of Nutrition Education and Behavior 39(2) S32-S40.
[2] Cugelman, B., Thelwall, M., & Dawes, P. (2011) Online interventions for social marketing health behavior change campaigns: A meta-analysis of psychological architectures and adherence factors. Journal of Medical Internet Research, 13(1), e17.http://www.jmir.org/2011/1/e17/
Program Content
Day 1

Health Behaviour Change Principles and Digital Media

Participants will learn how health behaviour change psychology operates in digital media, gain a background in key theories, and start learning the core principles of digital psychology.

Participants will enjoy a series of lectures followed by group exercises designed to reinforce their ability to recognize how websites and mobile apps utilize interactive psychology to design health behaviour change technologies. During the day, you will start working with common user experience modelling tools and techniques.

Day 2

User Experience Design Psychology and Prototyping Tools

Learn user experience design psychology and how to model web and mobile interfaces, along with digital advertising. You will develop new skills in auditing websites, mobile apps, and social media design psychology. Participants will also complete an advanced module on applying social psychology and then learn how to translate theory-based design into prototyping tools such as user journey maps, flow charts, wireframes, and more.
Day 3

Applying Evidence-Based Design

Learn about motivation and emotional design neuroscience, covering the essentials of designing for user emotion. Next, the program will focus on feedback psychology, covering how these principles are used in popular health behaviour change design patterns. This includes health risk screeners, longer-term processes of change, trackers, and more. Participants will reinforce their learning through scenario-based exercises that help them develop judgement in applying evidence-based design. The day will end with a series of design challenges where you will gain experience applying the program's content to various digital health promotion scenarios.
Faculty
Brian Cugelman - PhD, MA
Senior Scientist and Director - AlterSpark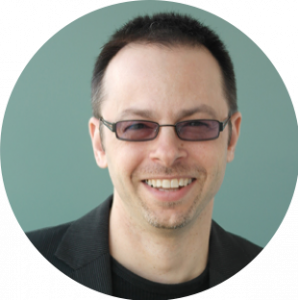 Brian has built an extensive career in social mobilization, digital campaigning, and program evaluation since 1997. Brian obtained his PhD in Online Social Marketing and his Master's in Business and Computers. As a practitioner, the United Nations General Assembly has recognized the outcomes of his digital campaigning work.
As a researcher, the world's top e-health journal has published his research on the science of behaviour change technology. Then as a consultant, Brian has been invited to act as an expert advisor on digital engagement for the World Anti-Doping Agency, and the Heart and Stroke Foundation. Additionally, Brian received special invitations to train Samsung, Microsoft, Salesforce, and even the Pentagon to present his research to the Cyber Influence Project.
Testimonials
"Brian's program on 'Health Behaviour Change Websites and Campaigns' was extremely comprehensive. It was nice to attend a program that touched on so many evidence-based aspects of persuasion and behaviour change. From process to practice, this program touched it all. Looking forward to seeing future research from Dr. Cugelman."

- Jason Haug, Program and Project Management Officer/Project Officer, Ottawa Public Health (Attended HBC in Ottawa 2014)

"It's hard to imagine someone more uniquely qualified and credible than Brian to guide on examination of where digital design principles and best practice for prompting behaviour change intersect."

- Ian Parker, Health Promotion Coordinator, Yukon Government (Attended HBC in Vancouver 2014)

"Brian did a great job of presenting many interesting concepts backed by research."

- Shauna Gammon, Lead User Experience Designer/Product Manager, Ayogo, Inc. (Attended HBC in Vancouver 2014)
Certificate of Completion
At the end of the program, you will earn a certificate of completion.
Certificates are issued on completion of all mandatory requirements ( please make sure to review all of them) approximately two weeks after the program.
Please note in order to receive a certificate of completion you must have attended the program dates and/or achieve the learning objectives of your program as determined by the instructor. For more information please review our Program Policies & Disclaimer.
Accommodation
Schulich Executive Residence on Campus
The Executive Learning Centre features:
• 60 executive style guest rooms on 12 floors each with a queen size bed
• Complimentary high speed internet access
• In room coffee/tea maker
• Wheelchair accessible
Call Reservations: (416)-650-8300      Book on-line: www.elc.schulich.yorku.ca E-mail: reservations@schulich.yorku.ca