Program Overview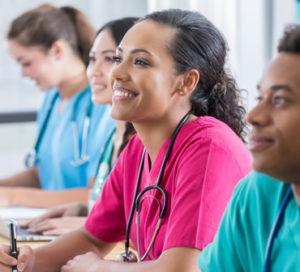 As an Emerging Clinical Leader, you are the new future of a health system experiencing unprecedented change.
---
As an Emerging Clinical Leader joining or starting your career in healthcare (less than 1 year), you are required to be highly adaptable in circumstances that are rapidly changing, high pressure, limited resources, and embedded in emerging technology. Given the context of how healthcare is integrating and changing across the system, health professionals joining the sector need to develop skills to be focused, motivated, engaged and accountable, and most of all resilient and adaptable.
In this program, the Emerging Clinical Leaders will:
Explain and unravel

notions of leadership as a job/role

Conceptualize leadership as a mindset

"Clinical Leadership" is a distinctive form of leadership with its own scope and approach
The Emerging Clinical Leader will work in a context that demands a new form of leadership approach
Leadership consists of actions that align with that mindset
Note: if you currently or have held a role in health care, in your career of choice, for more than 1 year, our Clinical Leadership Professional Certificate is most likely a better choice for you.
How You Will Benefit:
This program has been designed to help you finalize your preparation to be the high-potential job candidate for your new or current role within the healthcare
Identify and develop your personal leadership style
Work towards the role you want for yourself in the larger healthcare system and the impact that you want to have
Learn skills to enhance their ability to be adaptable, and creative, and build teams for effective collaboration
Complete your Kolbe A TM Index Instinctive Strengths Assessment -

"from a certified evaluator"

Access to industry leaders for coaching and mentoring
Action Learning Project  -  The opportunity to simulate and try out your personal Clinical Leadership approach, using a mentoring approach with our instructor.
You have the opportunity to earn at the end of the program, on successful completion of all mandatory requirements:
What You Will Learn:
Through this program, participants will develop the following LEADERSHIP SKILLS:
Learn to use a strength-based change approach to be effective in addressing complex issues
Use principles of psychological safety to create an engaging and positive team environment
Utilize tools (incl. neuroscience-based) to increase your focus
Improve communication at all levels of your interaction
Problem-solving/Option creation:We will talk about critical thinking in understanding a problem, as well as creativity in exploring solutions.
Assessing situations/Picking and framing problems: Here we address complexity and ambiguity by highlighting the conscious risks of "picking a problem," as well as the discipline of letting the problem emerge.
Information gathering (Listening, Probing and Dialoguing): Throughout the leadership journey, gathering perspectives and insights is crucial. We will focus on being proactive and tactful in gathering information while working with colleagues, employers, and other stakeholders.
Communicating effectively and persuasively: Leaders have to win over "hearts and minds" in making an impact on their environments. We explore skills in getting ideas across clearly, allaying fears/concerns and creating urgency.
Building relationships (Coaching and being coached): We look at the skill of coaching with an eye on being a coach and mentor to team members. We appreciate that a big part of becoming a leader is being coachable. Participants will work with a mentor in order to observe and participate in a successful coaching relationship from the perspective of a coachee.
Who Should Take This Program:
People who are preparing their "last mile" skillset to compete in the job market and:
In the final year of an undergraduate degree or college diploma, or
Recent graduates of degree or diploma programs who have not yet held their first full-time career position
Note: if you currently or have held a role in health care, in your career of choice, for more than 1 year, the Clinical Leadership Professional Certificate is most likely a better choice for you. See the link
Organizations onboarding new employees:
This is an ideal program for organizations onboarding new employees into healthcare roles. Call us for more information on how to offer this program to your new staff
Entry Requirements:
In the final year of or just completed an undergraduate degree or college diploma;OR
Are you within 1 year of starting employment in your career of choice; OR
Within 2-5 years of graduation where you have not yet held a job in your career of choice ;AND

Programs at the Health Leadership & Learning Network (HLLN) are offered in English. To register for our programs, it is your responsibility to ensure that you meet the

language

 requirements. You may be asked to demonstrate 

language

proficiency. Click on the link to learn more: English Language Requirements
Please note:
International students who meet program entry requirements are welcome to take this program. However, they must submit a copy of their license number OR a copy of their certificate/ transcript of their degree (this will need to be in English and translated by a certified lawyer/institution). Please note all programs have been designed according to Canadian standards.
Program Content
Program Outline:
MODULE 1 -
The Leadership Lens

Overview of the health care area and the various stakeholders involved
Adopting a curious mindset to promote critical thinking; listening appreciate inquiry
Using creativity in setting up problems and solutions

MODULE 2 -
Leading in Complexity; Self

Understanding your own instinctive drives and how to work more productively and effectively
Understand how the brain responds to uncertainty and how this impacts performance
Learn neuroscience-based tools to maintain focus and perform in increasingly complex healthcare environments

MODULE 3 -
Leading in Complexity: Teams

Learn about the critical ingredient to team performance
Learn new tools to create engagement in your team
Craft for effective and productive meetings
Learn practical ways to encourage performance and manage conflict in your team

MODULE 4 -Communicating and Influencing

Crafting messages that resonate with target audiences
Using different media for messages
Structuring messages for impact, including crafting storylines.

MODULE 4 -
Action Learning Project(Format: Online or telephone mentoring , followed by presentations and assessment)
ACTION LEARNING PROJECT

Determining a specific focus for leadership development
Working with a leadership coach to execute on the plan
Student "presentations" as reflection pieces with a panel of mentors/experts
Curriculum and program outline is subject to change without notice at the discretion of York University. Registered students will receive a final program outline
Faculty
Chris Irwin - Bcomm, MBA
Measure of Success Inc.,  MBA Program - Schulich School of Business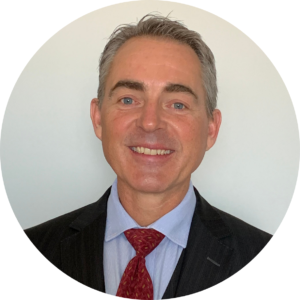 Chris Irwin is a Principal at Measure of Success Inc., a consultancy that partners with organizations to support, monitor and improve performance by clarifying priorities and aligning activity. He also taught negotiations and stakeholder management in the MBA program at Schulich School of Business." He brings his insights into collaboration as a trainer and speaker with the Supply Chain Management Association (formerly PMAC) and its provincial institutes. Chris has an MBA (Schulich, 2006) and a BCom (McGill, 1994).
He speaks French and Japanese, and lives in Toronto with his wife, and three kids.
Chris spent the first years of his career living and working in Japan where he was involved in training and development (skills/language/cultural training and curriculum development), as well as in communication (stakeholder management, writing and translating). This included time at the Disney entity that oversees Tokyo Disneyland. He has worked in the not-for-profit environment, as well as in the private sector in sales/business development and as a consultant. His industry experience also spans Media/Publishing, Financial Services, Health Care and Technology.
Penny Paucha- M.A.
Certified Neuroleadership Coach, Principal & Founder, Instincts at Work Inc.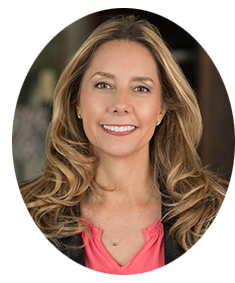 From her roots as a mental health counsellor in a Community Health Centre, Penny was always driven to understand how improving team performance could result in more effective and responsive healthcare service delivery. As the founder and principal of Instincts at Work, Penny and her team have developed evidence-informed programs and tools to evolve people's thinking to meet the demands of complex systems. In 2022, Instincts at Work was named one of the Top 10 Leadership Development Companies in Canada.
Over 25 years of experience in healthcare as a frontline provider, healthcare leader and coach, Penny has developed a depth and breadth of solutions to liberate people from internal and external barriers to high performance. In addition to a Master's degree, she is a Certified Neuroleadership Coach through the Neuroleadership Institute and a faculty member with the Ontario College of Family Physicians and the Dorothy Wylie Health Leaders Institute.
Penny and her team developed and delivered a Leadership and Mentoring Program for the OCFP's Leadership in Primary Care Collaborative Mentoring Network which equipped physician leaders with the leadership skills to influence local and regional change.
In March 2020, in response to the Covid-19 pandemic, Penny co-founded Primary Care 2025, an influential thought leadership and innovation in complexity lab with the shared purpose of strengthening the patient-provider relationship through establishing patient-medical neighborhoods. Penny's evidence-based approach and extensive experience coaching leaders in complex stakeholder environments make her one of the most qualified consultants in the province in healthcare leadership and system integration.
Certificate/Digital Credential
Certificate of Completion & Digital Credentials
Certificates of completion and digital credentials are issued approximately three to four weeks after the end of the program, as long as you have :
Attended all sessions
Completed and passed all assignments and assessments, as they may be assigned during the program
Please note, you must complete and submit your assignments and assessments before the program end date.
For more information, please review our Program Policies & Disclaimer.