Program Overview
This program will teach you how to overcome resistance by replacing it with lasting motivation and behaviour change.
"I found this program very useful since it provided me with tools  and techniques that I can use in one-on-one coaching. I found it very helpful  to learn about techniques to use with clients who are resistant to change. The  facilitator was excellent; dynamic, passionate and inspiring." - Melina  Ladoceur, Cancer Coach, Ottawa Regional Cancer Foundation
How You and Your Clients Will Benefit:
Open the door to more effective ways to negotiate change, increase positive outcomes and reduce frustration for your patients/clients and yourself.
"Unstick" clients/patients and build lasting motivation for self-improvement
Empower clients/patients to accomplish their goals – no matter how challenging they appear.
Be more effective in reducing resistance and building motivation with your colleagues, family and especially yourself!
You have the opportunity to earn at the end of the program,  on successful completion of all mandatory requirements:

A digital credential: in Motivational Interviewing - Fundamental Skills credential.
A certificate of completion.

This program is also part of the learning pathway for the Patient Navigator Professional Certificate (additional entry requirements apply).
What You Will Learn:
This program is an intensive introduction to Motivational Interviewing with movement to an advanced level of competency in understanding how to implement and sustain Health Behaviour Change for your clients, your programs, and overall practice.
Achieve  Competency in Motivational Interviewing principles and Self-Determination Theory.
Master  Skills – demonstrations and role-play with feedback to master techniques and support the use of the tools when you return to your practice.
This program will get to the core of resistance and motivation for sustainable  Behaviour Change
Who Should Take This Program:
Healthcare, Public health, and Allied health professionals
Healthcare and Allied health professionals, Health Coaches and Patient Navigators working with clients for behaviour change
Social Workers
Health promotion practitioners
Program leads and program staff in Healthcare and Public Health
Non-Profits using behaviour change methods in programs for the people they serve
Entry Requirements:
Programs at the Health Leadership & Learning Network (HLLN) are offered in English. To register in our programs, it is your responsibility to ensure that you meet the 

language

 requirements. You may be asked to demonstrate 

language

 proficiency. Click on the link to learn more: English Language Requirements
Please note: International students who meet program entry requirements are welcome to take this program.
Program Content
The program will cover topics such as: 
Understanding the Basics

When giving advice fails: what next?
Understanding motivation and resistance
Motivational Interviewing

The 'Spirit' of MI
Four Guiding Principles (RULE)
Decision Balance: Pros and Cons of change
Three Powerful Tools

Agenda Setting menu
Readiness, Importance and Confidence for change

Four Microskills (OARS)
Reflections so far
Putting MI Into Practice

Integrative Role Play 1: Motivational Assessment

Demonstration
Role plays
Debrief
Integrative Role Play 2: Motivational Interventions

Demonstration
Role plays
Debrief
Next Steps

Tasks to complete before the next session

Task 1: apply the Motivational Assessment and Intervention tools with a patient/client
Task 2: reflect on this experience

Evaluation
Assignment Review:
First Assignment: Motivational Assessment and Intervention with a patient/client

Feedback and Discussion
What went well; what stumbling blocks were encountered; what would you do differently next time; where do you need more help
Review; small group learning
Take-aways

Second Assignment:

Feedback and discussion
Review; small group learning
Take-aways
Simulation:
Skill Development
Fish Bowl: Small Group Learning

Role plays and debrief
mentored
Please note: program agenda is subject to change at the discretion of the instructor and HLLN
Faculty
Leigh Caplan - RN, MA, CDE
Diabetes Nurse Educator, Sunnybrook Academic Family Health Team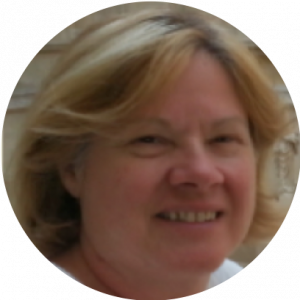 Leigh Caplan is a Diabetes Nurse Educator in the Sunnybrook Academic Family Health Team and 2022 Diabetes Educator of the Year.    She has worked in the area of Diabetes Education for over 19 years. She has been the clinical lead on the expansion of the diabetes program at Sunnybrook and responsible for inter-professional diabetes education. Leigh is a faculity member of the Institute of Healthcare Communication: Choices and Change workshop, Choices and changes Mentoring Workshops with simulated patients and Coaching Clinicians for Enhanced Performance. Leigh is a tutor in University of Toronto Medical School's Community, Population and Public Health (CPPH)-1 course. Leigh has been a tutor and facilitator of Michener Institute for Applied Health Sciences' Diabetes Educator Graduate Certificate course.
Leigh received the U of T Family and Community Medicine Interprofesional Teaching Award 2011 and the Banting and Best Diabetes Centre University of Toronto Diabetes Educator of the Year 2012. Leigh has been an active member: On three projects by the Centre for Effective Practice, Department of Family and Community Medicine, University of Toronto. The Central Toronto LHIN Self Management Group Toronto Central LHIN: Diabetes Steering Committee. Government of Ontario Diabetes Strategy Self Management Working Group. Leigh is presently an active member: TC LHIN RCC New Hires Planning Committee Sunnybrook Academic FHT Education Committee  Banting & Best Diabetes Centre - Continuing Health Education & Professional Development Committee Meeting TC LHIN Self management Advisory Committee  Health Quality Ontario – Ontario Diabetes Evidence committee Expert Panel.
Nancy Dubois
    
Nancy is the Principal Consultant with DUB FIT Consulting, a health promotion and planning firm based in southwestern Ontario.  The firm focuses on the facilitation of workshops and planning sessions, as well as project management and consultative services on a wide variety of health promotion and public health topics.  Nancy has worked on many projects related to workplace health including:
Lead Consultant for The Psychology Foundation of Canada in developing the online StressStrategies resource for adults to be disseminated largely through workplaces.
Co-author of "Workplace Mental Health Promotion: A How-to Guide" jointly produced by the Canadian Mental Health Association (Ontario) and The Health Communication Unit, University of Toronto.
The lead consultant for ten years in a capacity-building project for workplace health professionals through The Health Communication Unit, University of Toronto which included providing consultation, training and resource development to intermediaries across Ontario.
The designer for a community-based workplace health toolkit used by workplaces in Waterloo and Haldimand-Norfolk regions.
A presenter at numerous workplace health training events and conferences, most often organized through public health units, as well as with the Manitoba Chronic Disease Prevention Alliance.
The developmental consultant in workplace health for the Heart and Stroke Foundations in Ontario and Nova Scotia and the British Columbia Active Workplaces initiative.
Nancy is the Chair of the Board of Directors of the Canadian Fitness and Lifestyle Research Institute.  She facilitates strategic planning and conducts evaluations for multiple organizations, especially in the social profit and public sectors and taught for many years in the Kinesiology program at York University.  Nancy was the proud recipient of the Queen Elizabeth the Second Diamond Jubilee Medal for her leadership in physical activity across Canada and has worked internationally in Chile, Bosnia, Finland, Serbia and Italy.
Nancy was born and raised in London, Ontario and now hails from Scotland ONTARIO (!) where she and her husband of almost 30 years have adjusted quite well to an "empty nest".  Nancy is an avid skier, heads for the water and sunshine at any opportunity, and is currently in the stressful throes of planning her daughter's wedding.
Maya Obadia - PhD
Dr. Maya Obadia is a Registered Psychotherapist and a MINT certified MI trainer. She is currently a Lecturer in Kinesiology and Psychology at the University of Guelph-Humber, an affiliate of the ELLICSR Cancer and Survivorship Centre at UHN, and Director of Maya Obadia Training and Psychotherapy.  Her expertise is in Motivational Interviewing for behaviour change in populations with chronic disease. Dr. Obadia has received her doctorate from the Institute of Medical Science, Faculty of Medicine, University of Toronto, and training at Sickkids in Toronto where she developed a MI training program for primary care physicians to use when treating children with obesity. Maya's post doctoral fellowship training in the Department of Psychiatry, University of Toronto, and at UHN, paved the way for use of MI as an integral part of Cancer Rehabilitation and Survivorship at the Princess Margaret Cancer Centre. Dr. Obadia continues to be involved in training and research in the program. Dr. Obadia continues to consult with various research institutions and non profit supporting programs and curriculums in health behaviour change.
Certificate/Digital Credential
Certificate of Completion & Digital Credentials
Certificates of completion and digital credentials are issued approximately three to four weeks after the end of the program, as long as you have :
Attended all sessions
Completed and passed all assignments and assessments, as they may be assigned during the program
Please note, you must complete and submit your assignments and assessments before the program end date.
For more information, please review our Program Policies & Disclaimer.
Accreditation
This Continuing Education program is approved by NBHWC for  15-hours continuing education units (CEP#100131) .

Accommodation
Schulich Executive Hotel on Campus
• The Executive Learning Centre features:
• 60 executive style guest rooms on 12 floors each with a queen size bed
• Complimentary high speed internet access
• In room coffee/tea maker
• Wheelchair accessible
Call Reservations (416)-650-8300 book on-line: www.elc.schulich.yorku.ca or
E-mail: reservations@schulich.yorku.ca
Reimbursements
Reimbursements
Allied Health professionals taking this Workshop may be eligible to receive reimbursement of up to $1500 from the Allied Health Professional Development Fund offered through HealthForce Ontario. Please visit the HealthForce Ontario website for more details http://www.ahpdf.ca/