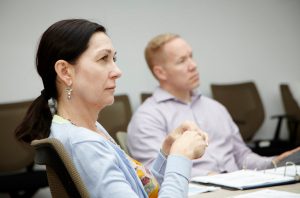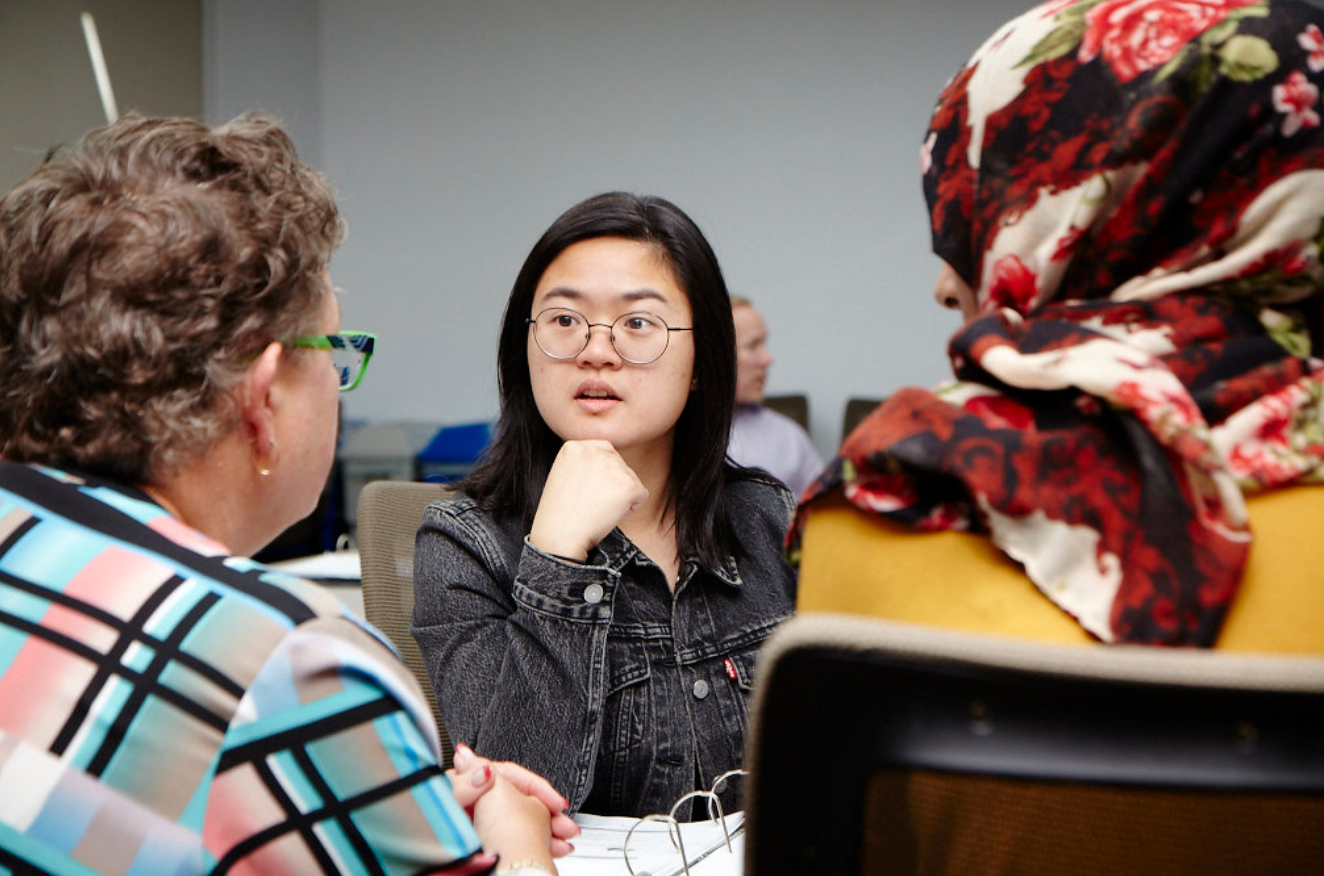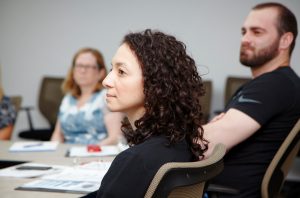 The Patient Navigator Professional Certificate is designed to prepare individuals to be functional "translator" of the language and systems of healthcare, and effective liaisons between individuals and health care professionals. They are prepared to implement or integrate a model to help individuals navigate the health care system for complex and chronic health needs, understand their recommended treatment options, and identify and access available resources to bridge gaps in care. (See one-pager: Patient Navigation In Focus)
Please note there are additional fees attached to the Patient Navigator Professional Certificate:
The Evaluative Experiential Learning module (EELM) is an additional $685+HST. This is an One-On-One Summative Assessment that includes 2 hours of videotaped individual simulation session and feedback from the simulated patient and the instructor. You will have up to two opportunities to successfully complete the module and there will additional fees to retake the module.
NOTE: Bundle discounts are available if you purchase the entire suite of Professional Certificate program and EELM, contact us for more information at hlln@yorku.ca.
Learning Pathway
The evaluative experiential learning module is a one-on-one summative assessment. You will spend 60-90 minute completing three 20-minute case-based simulations with a standardized person actor either in-person or via Zoom videoconferencing, which will be videotaped. The videos will be sent to the instructor to be graded based on a scoring grid. You will need to receive a satisfactory standing to receive your professional certificate.
Programs
NOTES:
Individuals have up to 18 months from the onset of the first course to complete the Professional Certificate. 

For individuals interested in earning both the Patient Navigation and Health Coach Professional Certificates, please take the Lifestyle and Wellness Health Coach Certificate instead of the Motivational Interviewing Certificate. You do not have to take the Cultural Safety for Health Coaches and Navigators Certificate twice - they would be counted towards both certificates. Contact us at hlln@yorku.ca for more information if you are interested in earning a professional certificate.
Who Should Take This Program:
Regulated health professionals, who are:

Seeking a career transition into patient navigation or interested in expanding their scope of practice to include patient navigation.
Current patient navigators or case managers seeking a deeper understanding of their role and responsibilities.
Clinicians interested in learning about patient navigation.

International health professionals (e.g. IENs, IMG ), who are:

Seeking a career transition into patient navigation or interested in expanding their scope of practice to include patient navigation
Interested in learning about patient navigation.
Entry Requirements:
Registered healthcare professionals in Canada or the USA, in good standing with their college;OR
International health professionals (e.g. IENs, IMG ) with a licence from their home countries (additional requirements might apply); AND,
OTHER REQUIREMENTS:

Programs at the Health Leadership & Learning Network (HLLN) are offered in English. To register in our programs, it is your responsibility to ensure that you meet the 

language

 requirements. You may be asked to demonstrate 

language

 proficiency. Click on the link to learn more: English Language Requirements
Non-regulated health professionals may be admitted on a case-by-case basis. You will need to meet a minimum requirement of (1) bachelor's degree in a health-related field (i.e. public health, health promotion, psychology (unlicensed), kinesiology (unlicensed) etc.(2)at least 1 year of relevant health care experience AND (3)extensive knowledge of health care and social services systems, good knowledge of community resources, groups, and social networks.
Please note:
For individuals who do not meet the minimum requirement but want fundamental knowledge and competencies in health navigation, you can still enroll in our Peer Health Navigator Certificate.