Program Overview
Learn about health navigation and the skills required to effectively navigate health care systems as a non-regulated health care professional.
*Please the program content and details are the same as the Lay Navigator Certificate, however our program has been recently renamed to " Peer Health Navigator"
The Peer Health Navigator Certificate provides an opportunity to explore the possibilities in patient/healthcare navigation as a non-regulated healthcare professional. In this program, you will learn the skills required to provide support for client/patients and families, work in collaboration with other members of the healthcare team, and connect to health care and community resources.
You will learn about the history of patient navigation and how these roles have been developed to integrate into healthcare teams in the community, long-term care and hospital care. Understand how these roles can be applied for all types of patient/healthcare situations, including pediatrics, oncology, surgery, mental health and seniors' care.
The Peer Health Navigator Certificate is designed to be practical and applicable to current clinical settings. The program will be delivered online through live webcasts, and will be geared for adult learners through case examples and interactive discussions.
What is a Peer Health Navigator? - In this video Dr. Rosemary Kohr, Program Director of our Peer Health Navigator Certificate defines the role of Peer Health Navigator (also known as Lay Navigator)
How You Will Benefit:
This program will empower you to help patients and their caregivers/family members in developing better skills of self-management when confronted with healthcare issues.
You will develop knowledge and skills needed to work effectively as a lay navigator, such as communication strategies to use with patients and their families, and members of the healthcare team.
You will identify strategies to connect to healthcare and community resources.
You will have a good understanding of the scope of the lay navigator role. through engaging in discussions around ethics, confidentiality and communicating interactions with patients/families and members of the healthcare team.
What You Will Learn:
By the end of the program, you will be able to
Understand the scope of the lay navigator role and where this function can be most effective.
Identify, assess, and support patients and families in the course of their healthcare journey.
Develop appropriate communication skills for interactions with patients, families and other members of the healthcare team.
Identify opportunities for lay navigation roles across the continuum of care.
Who Should Take This Program:
The Peer Health Navigator Certificate is designed for individuals who have a background/experience in healthcare but are not regulated health care professionals. The program would be of benefit to individuals who want to use their experience and community knowledge to work or volunteer within the healthcare system. Examples include:
Personal support workers, community health workers, peer outreach workers etc.
Chronic disease survivor or caregiver
Retired healthcare professional
Individuals with health care volunteer experience
Prerequisites: There are no specific prerequisites for this program.
NOTE: If you are a regulated health care professional, this program may not be suitable for you. We recommend that you take programs from our Patient Navigator Professional Certificate. 
Program Content
The program will cover topics such as:
Session 1

Introduction
History of the role
Role of the Peer Health Navigator
Scope of Practice
Stigma/chronicity

Session 2

Communication Skills
Teamwork/collaboration

Session 3

Cultural competence
Compassion Fatigue/Burnout
Faculty
Rosemary Kohr, BA (Arts Plastiques), BScN, MScN, PhD
Tertiary Care Nurse Practitioner Certificate, San'yas Indigenous Cultural Safety Training Certificate, RN
Tertiary Care Nurse Practitioner Certificate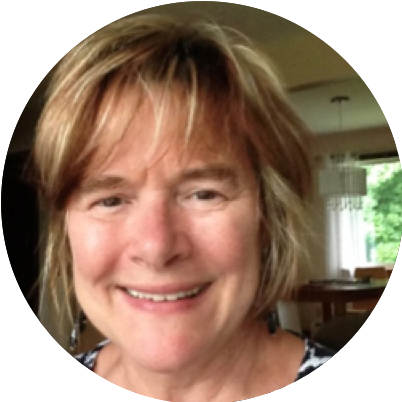 Dr. Rosemary Kohr, PhD, is the Program Director (Wound Care and Patient Navigation programs), Health Leadership and Learning Network (HLLN), York University; Adjunct Associate Professor, Faculty of Health Sciences, Western University; and Instructor in the graduate Health Sciences/Nursing program, Athabasca University.
For nearly 2 decades, Dr. Kohr was an Advanced Practice Nurse/ Acute Care Nurse Practitioner and wound care specialist at London Health Sciences Centre (LHSC). While in clinical practice at LHSC, Dr. Kohr was an active member of numerous interprofessional committees, including Chair of the SW LHIN Health-care Professionals Advisory Panel.
Dr. Kohr has also provided consultation for government projects in Nova Scotia, Ontario and British Columbia for system-wide revisions related to chronic wounds; and was the Corporate Program Lead for Wound Ostomy Continence with Saint Elizabeth Healthcare. More recently, Dr. Kohr has worked with organizations and institutions, with a focus on developing/streamlining approaches to improve patient outcomes, including creating a "Hub" model for Patient Navigation.
Dissemination of information, knowledge transfer and uptake in the clinical environment using innovative approaches and electronic technology are fundamental to her work. Dr. Kohr's clinical research includes evaluation of implementation of best practice guidelines, pain management, wound care and collaborative practice. She has received research grants as well as academic scholarships, and has collaborated on writing a number of successful government grant applications.
For over a decade, Dr. Kohr has provided education and consultation focused in the clinical reality of today's healthcare environment, through her company, Kohr Consulting (www.kohrconsulting.com) She is the former President of the Canadian Association of Advanced Practice Nurses (CAAPN), and a founding member of the Ontario Wound Interest Group (OntWIG).
Certificate of Completion
At the end of the program, you will earn a certificate of completion.
Certificates are issued on completion of all mandatory requirements ( please make sure to review all of them) approximately two weeks after the program.
Please note in order to receive a certificate of completion you must have attended the program dates and/or achieve the learning objectives of your program as determined by the instructor. For more information please review our Program Policies & Disclaimer.