Adjunct Professor, Faculty of Health-York University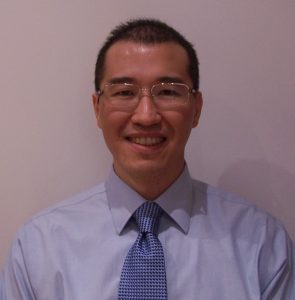 Courses: Integrative Acupuncture: Advanced Practice Certificate
Dr. Poney Chiang is an adjunct professor and the founding director of the Integrative Acupuncture Certificate Program for the Faculty of Health at York University in Toronto, Canada.  He is the Chair of Herbal Medicine Department at the Ontario College of Traditional Chinese Medicine and the former chief instructor of the Neuro-Meridian Acupuncture continuing education training program at Canadian College of Naturopathic Medicine.  He received a Bachelor degree in microbiology and a Doctoral degree in biomedical research from the Institute of Medical Science, University of Toronto.  This was followed by a Master's degree in Traditional Oriental Medicine from Pacific College of Oriental Medicine in New York.  He apprenticed for five years with his mentor Dr. Roger Tsao (Master Herbalist & Tongue/Pulse Diagnostician), whose medical lineage once consulted for the Forbidden Palace.
Poney credits Dr. Tsao for teaching him how to read Chinese medicine classics.  His acupuncture mentors Paula Haberman (PT, L.Ac ) and Alejandro Elorriaga (MD, Sports Medicine) helped him adopt myofascial and neuro-antomical approaches to his classical acupuncture training.  These mentors have jointly inspired Poney to interpret and apply medical classic in integrative ways.  Poney began teaching in 2008 and has offered his acupuncture training program at professional development events for various organizations locally and internationally.  He has been invited to lecture at the Contemporary Medical Acupuncture Symposium, World Federation Acupuncture Society, American Academy of Medical Acupuncture Symposiums, Brazilian Neurofunctional Acupuncture Group, Canadian Physiotherapy Association and Ordre des Acupuncteurs du Quebec.
His research interests include cadaver-dissection of acupuncture points and translation of Chinese medicine classics.  He has authored peer-reviewed articles in Eastern and Western acupuncture journals and supervises students on research publications.  Poney is currently focused on writing an integrative acupuncture textbook.  His hobbies include mind-body cultivation exercises and historical swordsmanship.
For testimonials, please see: http://www.neuro-meridian.net/index.php/testimonials