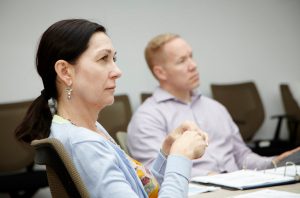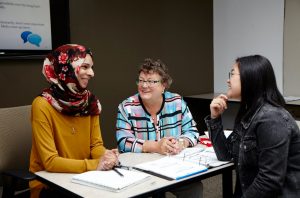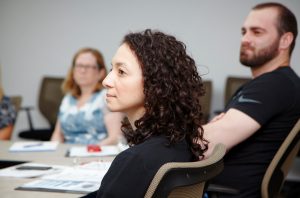 The Health Leadership & Learning Network (HLLN) is at the forefront of developing core competencies and standards for emerging roles in health care. We offer professional certificates focusing on specific health care roles and functions. Our professional certificates have been informed, reviewed or endorsed by various health care organizations and professional associations.
Our Professional Certificates:
Are non-degree, non-credit, evidence-based professional education that use adult learning principles, case studies, and peer learning.
Require completion of 3-4 short certificates on a learning pathway or 1 longer multi-module certificate (typically 8-12 instruction days in total).
Require passing an E

valuative E

xperiential Learning Module such as an action learning projects, observed skills demonstration, or practicum (additional fee may apply depending on program).
Will allow you  to acquire a thematic set of workplace relevant skills, each represented by a digital credentials. These skills digital credentials are stackable towards the professional certificate, which will also be represented by a milestone digital credential.
#hllnyorku
Professional Certificate Offerings