Program Overview
Practical Application of Evaluation Design and Methods.
How do you know if the program you administer is achieving objectives, or if it needs some fine-tuning to succeed? Today, more than ever, program evaluation skills are in demand for continuous program improvements and to meet accountability requirements to funders across the globe.
This program is designed for individuals responsible for evaluating and/or making decisions around programs, policies and services focused on (1) building healthy lives, communities and environments and/or (2) reaching UN's Sustainable Development Goals (SDGs). The program is offered fully online, using a hybrid format of self-directed learning, live webinars, and an action learning project with individual mentorship.
Please note that our professional certificate programs are designed to comprehensive and intensive. You will be expected to dedicate time to complete self-directed learning before and in between the live sessions.
How You Will Benefit:
The program was constructed with input from industries, such as Social Services, Healthcare, EDI, Government, etc. 

This practical and applied training will provide the workplace knowledge and skills needed to assess, develop and implement a program evaluation plan.  The focus is on providing an overview of the tools and methods required to monitor and evaluate programs, with an emphasis on how to conduct evaluations that are practical and useful in the field.
Action Learning Project  -  The opportunity to apply program material to your workplace needs using a mentoring approach with our instructor. You may bring ideas from your own workplace or work on projects provided by the Health Leadership and Learning Network.
You will engage with your peers to learn about the need and utility of applying a program evaluation framework to review, improve or provide justification for a program you may be engaged in or are planning to introduce.
A  Professional Certificate highlights a skill group related to an area of professional expertise. Professional certificates awarded by the Health Leadership and Learning Network do not include any academic credits and cannot be applied towards a degree program.
You have the opportunity to earn at the end of the program, on successful completion of all mandatory requirements:
What You Will Learn:
By the end of the program, you will be able to apply program evaluation competencies to demonstrate program effectiveness or efficiency, and/or to make recommendations for quality improvement and accountability. These competencies include the ability to:
Choose a model to evaluate a program
Identify and describe the steps involved in program evaluation planning
Choose a research design and data collection strategy to evaluate the program
Disseminate results to change programming as required.
Develop and present a program evaluation plan
Note: This program does not cover data input and analysis but focuses on the evaluation design, interpretation and communication of data. If you need to gain competencies in statistics and data analysis, you may wish to explore SAS, SPSS, R courses offered through the Statistical Consulting Service (SCS) at York University or through Coursera. Contact us if you are unsure if you need to take a statistics or data analysis program.
Who Should Take This Program:
If you are involved in program planning or delivery or if you seek to work in this area in Canada or internationally, this skill set will be an excellent addition to your role and resume.
Individuals who may benefit from this program are transitioning into a role with more decision-making responsibilities or want to learn how to improve work within a team. Examples include Individuals looking to acquire the skills needed to transition into evaluation or related job roles within health and social services in Canada or abroad. (e.g. new graduates)
Entry Requirements:
Bachelors Degree in health or social sciences, arts, sciences, management or similar; AND
with at least 1 year of experience in any of the following areas,  in Canada o overseas:

Program or project management, administration, researcher, policy or decision support specialist/analyst, or individuals working in quality improvement; individuals working within equality, diversity and inclusion (EDI); communications and development; grants and reporting;
You could have gained this experience through your degree or volunteering/ professional experience ( this last one can come from any industry too)
OTHER REQUIREMENTS:

Programs at the Health Leadership & Learning Network (HLLN) are offered in English. To register for our programs, it is your responsibility to ensure that you meet the

language

 requirements. You may be asked to demonstrate 

language

proficiency. Click on the link to learn more: English Language Requirements
Please note:
International students who meet program entry requirements will be asked to must submit a copy of their degree certificate or transcript of their academic record (this will need to be in English and translated by a certified lawyer/institution). Please note all programs have been designed according to Canadian standards.
If you are unsure whether you meet the minimum requirements, please inquire at 416 736 2100 ext 22170 or hlln@yorku.ca.
Program Content
Module 1: Introduction to Program Evaluation
Why is program evaluation useful/needed?
Approaches and frameworks used in program evaluation
Module 2: Evaluation Research
How to design an evaluation approach – includes data collection, ethics
Choosing between surveys and focus groups – how to do them
Analysing and interpreting your results
Module 3: Action Learning Project -  Your Program Evaluation Plan
Who are your stakeholders? What is the content and objective of your program?
Building a plan for review
Presenting your program evaluation plan proposal
Individual mentoring session to discuss your ideas and progress (~1 hour each to be scheduled)
Project work and presentation of your program evaluation plan proposal
Individual Assessment - Program evaluation plans will be assessed on a pass/fail basis for demonstration of program evaluation competencies.
Participants will have the opportunity to earn digital credentials if they pass the assessment
Faculty
Lesley Beagrie - BScN, U of T; MScN – U of T; PhD 
Case Western Reserve University, Cleveland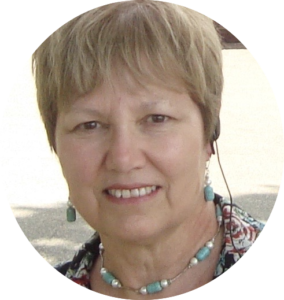 Professor Emeritus, Nursing, Faculty of Health at York University, where she was directly engaged in the new Global Health undergraduate program. Her career has involved significant contributions to program development in administrative positions in 4 universities, directing, implementing and evaluating nursing curricula. She is the founding director of the Trent/Fleming School of Nursing (2000-2004), Director of the York School of Nursing, 2004-2009; Associate Dean, Community and International programs (2009 – 2014) Master of Stong College (2014-15). She was Chair of the York University Senate(2016-18), and Co-chair of the pan-university Mental Health Steering committee, providing oversight and implementation of an integrated mental health strategy for the university, addressing staff, faculty and student well-being. She has been a member of key provincial, national and international associations including leadership positions in interprofessional groups addressing team approaches to wellness.
Her research and experience related to quality program delivery, evaluation and accreditation positions her well to question, analyze and review strategies related to risk management and appropriate oversight to insure desirable outcomes. Her program evaluation experience has been applied to the review of several academic programs within the Faculty of Health. Now retired, she is presently a member of the Board of Directors for Peterborough Regional Health Center.
Certificate/Digital Credential
Certificate of Completion & Digital Credentials
Certificates of completion and digital credentials are issued approximately three to four weeks after the end of the program, as long as you have :
Attended all sessions
Completed and passed all assignments and assessments, as they might be assigned during the program...
Please note, you must complete and submit your assignments and assessments before the program end date.
For more information, please review our Program Policies & Disclaimer.