President-The Martyn Group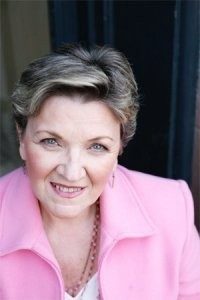 Courses: The Advanced Certificate in Health Care Management and Clinical Leadership, Clinical Project Leadership and Management
Sandra Martyn is President of The Martyn Group, a private consulting and training company specializing in project management. Managing her own successful project management business for over 25 years has provided her with a unique perspective on the challenges experienced in almost all industries, including projects in manufacturing, construction, government, food, health, automotive, financial, transportation, pharmaceutical and biotech, and others. She has a reputation for planning and executing projects and building strong, cohesive teams.
As a respected trainer in project management in North America, Sandra consistently receives the highest ratings from her clients for the value she provides in her courses. Sandra adheres to the methodologies set out by The Project Management Institute, but her own business experience enables her to make difficult project management concepts seem easy as she delivers her training in clear and understandable terms. She helps course participants avoid common project management mistakes. Sandra loves what she does and that is clearly evident in her enthusiasm and humor in sharing her knowledge. Her teaching aids and exercises are popular, and the group work sessions are critically important in applying concepts to real life projects.
Sandra has developed and authored courses in project management fundamentals, PMP® exam preparation, implementing/operating a project management office, juggling multiple projects, and Microsoft Project software. In addition, Sandra has authored and delivers a project management course specifically dedicated to healthcare and social services, where the focus is on the successful delivery of projects with the unique challenges in health driven projects. Sandra also facilitates for the Certificate in Business Skills for Managers Course. She has delivered courses to clients across Canada, as well as numerous management and project team members from other countries, including: China, Malaysia, Greece, India, and the Philippines, among others.
For several years Sandra has been on the Executive Development faculties of the Schulich School of Business at York University, Toronto; Saint Mary's University, Halifax; University of Saskatchewan, Edwards School of Business; University of New Brunswick, Saint John College; and University of Winnipeg, PACE. She presently participates as a program advisory committee member for the Durham College Graduate Certificate in Project Management program. Sandra is an active member of The Project Management Institute and has obtained her Project Management Professional certification.