Certificate Overview
Equip yourself with basic skin and wound care knowledge to better support individuals facing barriers to health care.
How You Will Benefit:
As a harm reduction worker, you are often the first service provider to see an individual's skin breakdown or infection. Upgrade your knowledge on basic skin and wound care to provide interim advice for immediate assistance, and to identify and communicate any concerning or ongoing problems to health care professionals.
This program has been developed in consultation with The AIDS Network. The program will provide you with relevant knowledge of basic skin breakdown and common infections seen during community outreach. You will also gain practical information on appropriate wound dressings, and prevention and/or treatment approaches.
The program is offered in an online format over three sessions.
What You Will Learn:
By the end of the program, you will be able to:
Develop an understanding of healthy vs impaired skin integrity
Be able to identify infections and strategies to prevent infections
Understand the key dressing types and how/when they should be used/changed.
Review the importance of documentation and communication with other members of the healthcare team.
Engage in opportunities to share/learn from others in a safe, respectful environment.
Who Should Take This Program:
Harm reduction workers or other frontline workers who are servicing individuals experiencing homelessness, substance use and/or addictions
PLEASE NOTE; This program has been designed for non-clinical professionals and only provides a basic overview of wound care. We recommend our Wound Care Certificate for clinicians who are seeking more comprehensive training in wound care
Entry Requirements:
Programs at the Health Leadership & Learning Network (HLLN) are offered in English. To register in our programs, it is your responsibility to ensure that you meet the 

language

 requirements. You may be asked to demonstrate 

language

 proficiency. Click on the link to learn more: English Language Requirements
Please note: International students who meet program entry requirements are  welcome to take this program.  Please note all programs have been designed according to Canadian standards.
Program Content
The program is offered in an online format over three sessions. The sessions will cover the following topics:
Session 1

Overview of skin function & skin health
 Risk and prevention of skin breakdown
Skin tears

Session 2

Chronic wounds
Chronic conditions affecting IV drug users

Session 3

Dressings
Pain management
Wrap up
Faculty
Rosemary Kohr - BA, BScN, MScN, PhD, RN
Tertiary Care Nurse Practitioner Certificate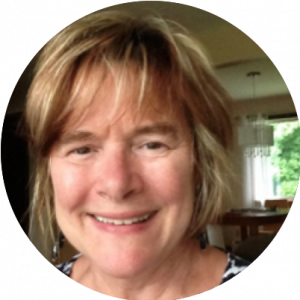 Dr. Rosemary Kohr, PhD, RN,
worked for nearly two decades as an Acute Care Nurse Practitioner and wound care specialist at the London Health Sciences Centre. She is an Adjunct Associate Professor, Faculty of Health Sciences, University of Western Ontario; taught in the graduate program, Centre of Nursing and Health Studies at Athabasca University for over a decade; and developed (in collaboration with Dr. Lori Teeple, MD) the Advanced Wound Life Saving (AWLS) accredited MainProC program for physicians. From 2015 to 2017, Dr. Kohr managed a research grant on Healthy Aging through the University of New Brunswick. She is currently a Registered Nurse in Ontario,  and a member of the Registered Nurses Association of Ontario (RNAO).
She has published and presented her work in international, national and local publications and conferences as well as providing educational and consultative support across Canada. For five years, she provided monthly clinical "Wound Care Rounds" through the Ontario Telemedicine Network. She is the Canadian editor/author of the chapter on Skin and Wound Management in Fundamentals of Nursing (Potter & Perry Canadian Edition). Her work appears in Lives in the balance: Nurses' stories from the ICU, edited by Tilda Shalof (Kaplan Press, 2009), as well as in international journals. She has a keen interest in Seniors' healthy aging, First Nations/indigenous healthcare, mental health, pain management, the dynamics of relationships and communication, and in the prevention and management of chronic wounds. Dissemination of information, knowledge transfer and uptake in the clinical environment using innovative approaches and electronic technology are fundamental to her work.
Dr. Kohr's clinical research includes evaluation of implementation of best practice guidelines, pain management, wound care and collaborative practice. She has received research grants as well as academic scholarships, and has collaborated on writing a number of successful government grant applications.
For over a decade, Dr. Kohr has provided education and consultation focused in the clinical reality of today's healthcare environment, through Kohr Consulting (www.kohrconsulting.com) She is the former President of the Canadian Association of Advanced Practice Nurses (CAAPN), and a founding member of the Ontario Wound Interest Group (OntWIG). Dr. Kohr is the Program Director, Wound Care Institute and Program Director, Patient and Peer Health Navigator Certificate program with York University Health Leadership and Learning Network (HLLN), and has developed and taught workshops through HLLN for over 5 years.
She can be reached at kohrconsulting@gmail.com
Certificate of Completion
Certificate of Completion 
Certificates of completion are issued approximately three to four weeks after the end of the program, as long as you have :
Attended all sessions
Completed and passed all assignments and assessments, as they may be assigned during the program
Please note, you must complete and submit your assignments and assessments before the program end date.
For more information, please review our Program Policies & Disclaimer.
Sponsorship Opportunities
Sponsorship opportunities are available for the Wound Care Certificate.
See the Sponsorship Outline for more details contact us at 416 736 2100 ext 22170 or hlln@yorku.ca