Co-Creator, BrainFx 360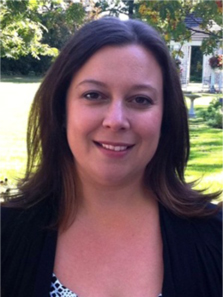 Courses: Certificate in Health Coaching
Tracy Milner is the co-creator of the tablet-based neurofunctional assessment, BrainFx 360. Her mission is to measure and understand the effects of mild to moderate brain disorders on real world function. She is an occupational therapist who has practiced extensively in neurorehabilitation with adults and children for greater than twelve years. Over the course of her career, she has led rehabilitation organizations as part of two national health organizations and co-founder of a provincial practice for complex injuries and neurological disorders. Being an early adopter of the use of technology therapeutically, she has been prominent in Ontario in delivering seminars to >400 health professionals on how to use smart devices in clinical practice. Tracy has been a committee member with the Ontario Society of Occupational Therapists for more than nine years, has co-authored the reflective resource on assessment of attendant care, and worked as a member with the expert panel of the Alliance of Medical and Community Rehabilitation Providers on catastrophic definition, including presentations to government standing committee.
She has presented at many brain injury and long term care conferences (by invitation, via peer reviewed submission) in Canada, including provincial conferences and the US, most notably the Washington TBI Conference, as well as directly hospitals and community rehabilitation centers.
She has a BA with Honors in Kinesiology and Masters in Occupational Therapy from Western University. Tracy Milner's work at a Masters level went on to be published in the Canadian Journal of Occupational Therapy and Occupational Therapy International. She is an adjunct lecturer with The University of Toronto. Tracy is passionate about neurofunctional assessment and intervention and views BrainFx as her opportunity to combine both research and clinical knowledge to positively impact not only her own clients, but adults and children globally.