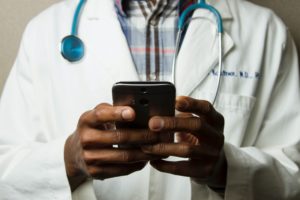 In this section, you will find a copy of all our webinars and podcasts developed in collaboration with our instructors, partners, students and community in general.
Topic: Acupuncture
Topic: Cancer Coaching
Cancer in the time of COVID-19:Cancer Coaching through Pandemic Challenges - The COVID-19 pandemic has posed unprecedented challenges to healthcare systems globally. Experts are bracing for a 'tsunami of cancer' as cancer screenings and follow-ups have dropped, and treatments delayed. In this video a group of experts explored the current and impending realities of living with cancer and working in cancer care. Proactive actions are required to deal with the challenges of treating patients, while ensuring their safety and well-being.
Cancer Coaching- The Healthcare Model of the Future (video) -

In this video, Dr. Horis Howell, Program Director at HLLN  led an active discussion on: the value of Health Coaching among patients and survivors with chronic conditions. She defined cancer coaching and its application across the trajectory. 
Topic: Decision Support
Topic: Digital Credentials
Digital Credentials (video) - In this podcast Tania Xerri (@TaniaXerri) Director of HLLN  shares with Stephen Hurley from @voicEdcanada, how digital credentials can help health professionals or any professional gain recognition in their current or future workplaces by allowing them to easily share their achievements.
Topic Health Coaching
Topic: Leadership
Topic: Medication Safety
Topic: Patient Care
Stepping Into Long Term Care - Best Practices for Client Centered Care (video)- In this video Dr. Rosemary Kohr (@drkohr) Program Director at HLLN refreshed a number of key principles for keeping families and residents in the loop, while maintaining health and safety of residents and staff alike, as well as briefly cover areas of focus for LTC, such as dementia, nutrition, medications and activity. Overall, though your work, how to be part of moving forward to establish, support, and maintain a safe environment for residents in Long Term Care, as well as seniors and vulnerable individuals who may be waiting for an LTC bed.
Topic: Patient Navigation
Topic: Psychological Health & Safety
Topic: Emerging Trends- Healthcare
Topic Wound Care
In-home Wound Care For Caregivers (video)  - Dr. Rosemary Kohr (@drkohr) Program Director at HLLN designed this webinar for those whose  loved ones living in Long Term Care or at home, to provide basic information on what to look for to prevent/manage skin breakdown. The session covered what to look for to check and prevent skin breakdown, what to know about different types of wounds (bedsores, skin tears, etc) and commonly used dressings/treatment.