Please review the student conduct policy and pre-program documents before the program starts.
---
Student Conduct Policy
The Health Leadership & Learning Network (HLLN) follows the York University Code of Student Conduct and Responsibilities, as it applies to non-degree and non-credit students. Students are expected to maintain a professional relationship characterized by courtesy and mutual respect.
This includes:
The responsibility to behave in a way that does not harm or threaten to harm another person's physical or mental wellbeing.
The responsibility to uphold an atmosphere of civility, honesty, equity and respect for others, thereby valuing the inherent diversity in our community.
The responsibility to consider and respect the perspectives and ideas of others, even when the student does not agree with their perspectives or ideas.
Our programs may feature peer-group discussions and feedback, and in some cases, simulation practice. This code is strictly applied at all times. If you have a concern during the program, please direct to the instructor or email us at hlln@yorku.ca and the issue will be investigated. HLLN reserves the right to remove any student who violates our conduct policy.
No recording, video or photo taking is allowed at any time in the classroom or during the web conference, including breaks and lunch, due to privacy and intellectual property rights. It is the responsibility of the persons involved to obtain permission.
All the content on this web page is the intellectual property of the instructor. HLLN does not provide permission to copy, duplicate or share this program page or posts outside of the program.
---
Accessibility Services
The Health Leadership & Learning Network aims to create a community that is inclusive of all persons and treats all members of the community in an equitable manner. In creating such a community, HLLN will work to provide assistance to our students, alumni, faculty and staff where possible, so that they may share the same level of access to our opportunities, programs, events. In circumstances where assistance is not possible, we will do our best to refer you to alternative resources.
Please contact us at hlln@yorku.ca if you require accessibility assistance, before you enroll and start your program. We can work with you to determine if it is within our capabilities to support you on an individual case by case basis.
---
Introduction: Greetings and Notes from the Instructor
Please watch the introduction video from the instructor and familiarize yourself with the technology requirements, course outline and schedule before the start of the program. 
---
Technology Requirements
Please make sure that your computer has a working microphone and camera, or an external headset and webcam, as you are required to use audio and video in this course. We recommend that you sign onto the virtual classroom earlier to test out your microphone and camera.
TIP: If your computer does not have a working camera or microphone, we recommend downloading the Zoom app on either your phone or tablet with a camera as a substitute as webcam. You should log in on both your hand-held device and computer at the same time so you can still see the slides clearly but only join the audio from one device.
Zoom Tutorial Videos
---
Program Materials
NOTE: This program web page will only be active until a few days after the end of the program. Please download program materials before the program. We recommend printing them if you have access to a printer, and taking notes on each slide. 
Program Outline and PP Slides
Tip: Try using the 'Reload' button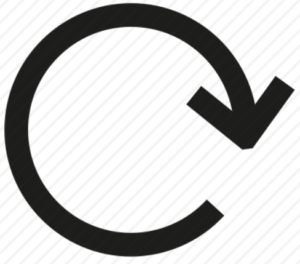 if this file does not properly load . If it still does not load, try downloading through this google drive link.
---
Program Handouts
---
Self-directed Learning Content
DAY 1: The following self-directed lessons, videos, and exercises must be completed by 5 PM EST on April 13th. 
Note: It will take approximately 2 hours to complete.
DAY 3: The following video should be viewed AFTER the live session on Day 3.
DAY 4: The following self-directed lessons, videos, and exercises must be completed by 5 PM ET on April 26th.
DAY 5
The following videos should be viewed AFTER the live session on Day 5.
DAY 7
The following self-directed lessons, videos, and exercises must be completed by 10 AM BEFORE the Day 8 live session.
---
Certificate of Completion
At the end of the program, you will earn a certificate of completion.
Certificates are issued on completion of all mandatory requirements ( please make sure to review all of them) approximately two weeks after the program.
Please note in order to receive a certificate of completion you must have attended the program dates and/or achieve the learning objectives of your program as determined by the instructor. For more information please review our
Program Policies & Disclaimer
.
---
Program Evaluation Survey
Your feedback is important to us! Please kindly fill out this program evaluation survey to help us continuously improve. In particular, we would really appreciate it if you can comment on your experience with this online program format.