Program Overview
Learn how you can enhance health care delivery and improve the continuum of care by filling gaps in the health system through patient navigation.
Upgrade your skills and expand your role as a health professional by helping patients and families navigate the complex health care and social services system. This interactive program will empower you with the confidence and practical skills you need to act as an effective liaison between patients and healthcare professionals in your role as a navigator and/or clinician.
The healthcare system can be fragmented, uncoordinated, and complex for patients and families. Patient Navigators guide patients and families through the healthcare system to understand diagnoses, treatment options, and available resources. By assisting everyday Canadians, particularly vulnerable populations, to overcome barriers to healthcare access and bridge gaps in transitions of care, patient navigators can effectively contribute towards an efficient, equitable, and patient-centred healthcare system.
What is a Patient Navigator? -  In this video Dr. Rosemary Kohr, Program Director of our Patient Navigator Certificates defines the role of Patient Navigators
How Will You Benefit:
This program is one of the first in Canada to focus on an emerging patient navigation model that can be applied across all health and social services sectors. The program has been informed by current research evidence, and primary and acute care industry needs.
You will gain:
A clear understanding of patient navigator role and how it fits into your current work setting, and healthcare settings across the continuum.
An Empowerment Actualization Model© you can apply to your everyday context to advocate for patients and help them coordinate their care.
Practical training in skills needed to become an informed patient navigator.
Formal knowledge about the structure of health care systems and the up-to-date information on confidentiality protocols, advanced directives and power of attorney for personal care, etc.
Confidence to act as an effective liaison between patients and health care professionals.
Insights into current and future opportunities for patient navigators.
You have the opportunity to earn at the end of the program, on successful completion of all mandatory requirements:

Two digital credentials: (1) Care Coordination - Fundamental Skills Credential and (2) Patient Needs Assessment - Fundamental Skills Credential.
A certificate of completion.

This program is also part of the learning pathway for the Patient Navigator Professional Certificate. (additional entry requirements apply).
What Will You Learn:
By the end of the program, you will be able to:
Distinguish the emerging patient navigation role and how it applies to various health care and social services settings.
Describe the current healthcare climate and structure, including transitions of care.
Apply the Empowerment Actualization Model© to build therapeutic relationships with clients and help them self-manage their health care.
Communicate effectively with patients and families in in meaningful and productive discussion, in a way that maintains dignity, autonomy, and confidentiality.
Assess patient needs and outcomes – Identify what can be done to improve patient experience and how to reconcile differences between what patients want and what health providers believe is right for them.
Understand confidentiality protocols, advanced directives, power of attorney for personal care, etc.
Who Should Take This Program:
Regulated health professionals, who are:

Seeking a career transition into patient navigation or interested in expanding their scope of practice to include patient navigation.
Current patient navigators or case managers seeking a deeper understanding of their role and responsibilities.
Clinicians interested in learning about patient navigation.

International health professionals (e.g. IENs, IMG ), who are:

Seeking a career transition into patient navigation or interested in expanding their scope of practice to include patient navigation
Interested in learning about patient navigation.
Entry Requirements:
Registered healthcare professionals in Canada or the USA, in good standing with their college;OR
International health professionals (e.g. IENs, IMG ) with a licence from their home countries (additional requirements might apply); AND,
OTHER REQUIREMENTS:

Programs at the Health Leadership & Learning Network (HLLN) are offered in English. To register in our programs, it is your responsibility to ensure that you meet the

language

 requirements. You may be asked to demonstrate 

language

 proficiency. Click on the link to learn more: English Language Requirements
Non-regulated health professionals may be admitted on a case-by-case basis. You will need to meet a minimum requirement of (1) bachelor's degree in a health-related field (i.e. public health, health promotion, psychology (unlicensed), kinesiology (unlicensed) etc.(2)at least 1 year of relevant health care experience AND (3)extensive knowledge of health care and social services systems, good knowledge of community resources, groups, and social networks.
Please note: For individuals who do not meet the minimum requirement but want fundamental knowledge and competencies in health navigation, you can still enroll in our Peer Health Navigator Certificate.
If you are unsure whether you meet the minimum requirements, please inquire at 416 736 2100 ext 22170 or hlln@yorku.ca.
Program Content
With increasing health care demands and focus on person-centre care, patient navigation is a burgeoning model of care that is gaining prominence in Canada.
While the patient navigation model was developed in the cancer care environment, it is clear that the model is applicable to many other types of patient experiences.
By engaging in discussion of real-world scenarios, you will have the opportunity to exchange ideas with your peers around the patient experience, and develop the ability to better recognize patient and family needs and priorities. This two-day certificate program will formalize your health care knowledge and introduce a consistent approach to patient navigation.
The program will cover topics such as:
the patient navigator role in the context of current health care systems and complex health care needs
Patient/client needs assessments
Essential skills in patient navigation, including proper conduct and communication
Faculty
Rosemary Kohr, BA (Arts Plastiques), BScN, MScN, PhD
Tertiary Care Nurse Practitioner Certificate, San'yas Indigenous Cultural Safety Training Certificate, RN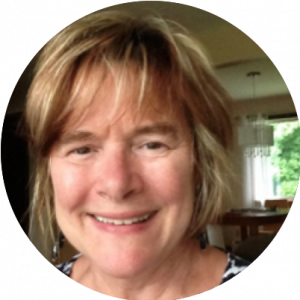 Dr. Rosemary Kohr, PhD,worked for nearly two decades as an Acute Care Nurse Practitioner and wound care specialist at the London Health Sciences Centre. She is an Adjunct Associate Professor, Faculty of Health Sciences, University of Western Ontario; taught in the graduate program, Centre of Nursing and Health Studies at Athabasca University for over a decade; and developed (in collaboration with Dr. Lori Teeple, MD) the Advanced Wound Life Saving (AWLS) accredited MainProC program for physicians. From 2015 to 2017, Dr. Kohr managed a research grant on Healthy Aging through the University of New Brunswick. She is currently a Registered Nurse in Ontario,  and a member of the Registered Nurses Association of Ontario (RNAO).
She has published and presented her work in international, national and local publications and conferences as well as providing educational and consultative support across Canada. For five years, she provided monthly clinical "Wound Care Rounds" through the Ontario Telemedicine Network. She is the Canadian editor/author of the chapter on Skin and Wound Management in Fundamentals of Nursing (Potter & Perry Canadian Edition). Her work appears in Lives in the balance: Nurses' stories from the ICU, edited by Tilda Shalof (Kaplan Press, 2009), as well as in international journals. She has a keen interest in Seniors' healthy aging, First Nations/indigenous healthcare, mental health, pain management, the dynamics of relationships and communication, and in the prevention and management of chronic wounds. Dissemination of information, knowledge transfer and uptake in the clinical environment using innovative approaches and electronic technology are fundamental to her work.
Dr. Kohr's clinical research includes evaluation of implementation of best practice guidelines, pain management, wound care and collaborative practice. She has received research grants as well as academic scholarships, and has collaborated on writing a number of successful government grant applications.
For over a decade, Dr. Kohr has provided education and consultation focused in the clinical reality of today's healthcare environment, through Kohr Consulting (www.kohrconsulting.com) She is the former President of the Canadian Association of Advanced Practice Nurses (CAAPN), and a founding member of the Ontario Wound Interest Group (OntWIG). Dr. Kohr is the Program Director, Wound Care Institute and Program Director, Patient and Peer Health Navigator Certificate program with York University Health Leadership and Learning Network (HLLN), and has developed and taught workshops through HLLN for over 5 years.
Margot McWhirter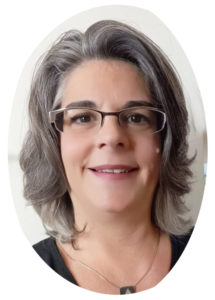 Margot McWhirter is a registered Occupational Therapist and Founder of Inclusive Aging. After more than 25 years in clinical and training roles, Margot now works with individuals, couples and families to guide them in their aging journey. She is passionate about age-inclusive spaces, products and services that support people to age in the right place more safely and with greater peace of mind. In addition to a Master's Degree in Gerontology, Margot holds the Executive Certificate in Home Modifications (ECHM), and certificates in Universal Design and Patient Navigation. She is Co-Chair of the CAOT's Home Modifications & Inclusive Design Practice Network, and member of an interprofessional Design & Dementia Community of Practice. In 2023, Margot joined York University's Health Leadership & Learning Network (HLLN) as an instructor with the Patient Navigation program
Certificate/Digital Credential
Certificate of Completion & Digital Credentials
Certificates of completion and digital credentials are issued approximately three to four weeks after the end of the program, as long as you have :
Attended all sessions
Completed and passed all assignments and assessments, as they may be assigned during the program
Please note, you must complete and submit your assignments and assessments before the program end date.
For more information, please review our Program Policies & Disclaimer.
Accommodation
Schulich Executive Hotel on Campus
The Executive Learning Centre features:
• 60 executive style guest rooms on 12 floors each with a queen size bed
• Complimentary high speed internet access
• In room coffee/tea maker
• Wheelchair accessible
Call reservations at (416)-650-8300, book on-line: www.elc.schulich.yorku.ca or
e-mail: reservations@schulich.yorku.ca