Certificate Overview
Practical Wound Care for Nurses and Health Professionals
This program is designed for all healthcare professionals who need to know how to identify, prevent, and manage chronic wounds.
"The Wound Care Certificate was an immense success. Feedback from my staff was unanimous that it was 'the best program, I've ever taken on wounds'"
- Cindy Bourgault, Manager of Clinical Practice, Niagara Region (in-house client)
How You Will Benefit:
Address Outcome Based Pathways and focus on Key Performance Indicators and Interval Achievement.
Develop your confidence level in evidence-informed, practice-based chronic wound prevention and management
You have the opportunity to earn at the end of the program,  on successful completion of all mandatory requirements:
Our goal for this program is to educate health professionals working in wound care to be knowledgeable, skilled and clinically prepared to assist individuals with chronic wounds. The program uses case examples based in clinical reality, and focuses on specific types of wound etiologies. You will learn about wound assessments, treatment options including dressings and other modalities. Links to video as well as frequent practice examples, using clinical reasoning and documentation skills are used.
What You Will Learn:
By the end of the program, you will be able to
Identify wound etiology and dressings/treatments appropriate for healing and non-healing wounds
Apply wound care knowledge to confidently care for patients, clients and/or residents who are at risk of developing, or have chronic wounds
Define and administer various treatment options including dressings and other modalities
Entry Requirements:
Registered Nurses and Registered Health Care Professionals new to wound care or refreshing their knowledge
Programs at the Health Leadership & Learning Network (HLLN) are offered in English. To register in our programs, it is your responsibility to ensure that you meet the 

language

 requirements. You may be asked to demonstrate 

language

 proficiency. Click on the link to learn more: English Language Requirements
Please note:
Registered health professionals may be asked for proof of licencing
International students who meet program entry requirements are welcome to take this program. You must submit a copy of your license number from your home country (this will need to be in English and translated by a certified lawyer/institution). Please note all programs have been designed according to Canadian standards.
Program Content
The curriculum is presented in an interactive, practical and applied learning format. TYou will engage in case examples and discussions with your peers, and you will receive dressing samples to participate in demonstrations with the instructor.
The underlying objective of the program is to quality improvement and patient-centred care. The program will cover topics such as:
Program objectives and personal objectives
Practice level assessment of knowledge
Why does skin breakdown – prevention
Skin and the healing cascade
Skin tears
Pressure injuries
Infection
Changing dressings
Impact of Chronic Disease: Diabetes, Congestive Heart Failure, Peripheral Vascular Disease, Obesity, and others
Venous leg ulcers: management/compression
Diabetic wounds (with case study)
Arterial wounds, pilonidal, and others
Putting it all together – Ready for practice
Faculty
Rosemary Kohr - BA, BScN, MScN, PhD, RN
Tertiary Care Nurse Practitioner Certificate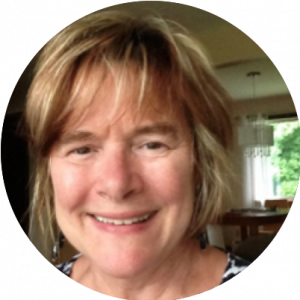 Dr. Rosemary Kohr, PhD, RN worked for nearly two decades as an Acute Care Nurse Practitioner and wound care specialist at the London Health Sciences Centre. She is an Adjunct Associate Professor, Faculty of Health Sciences, University of Western Ontario; taught in the graduate program, Centre of Nursing and Health Studies at Athabasca University for over a decade; and developed (in collaboration with Dr. Lori Teeple, MD) the Advanced Wound Life Saving (AWLS) accredited MainProC program for physicians. From 2015 to 2017, Dr. Kohr managed a research grant on Healthy Aging through the University of New Brunswick. She is currently a Registered Nurse in Ontario,  and a member of the Registered Nurses Association of Ontario (RNAO).
She has published and presented her work in international, national and local publications and conferences as well as providing educational and consultative support across Canada. For five years, she provided monthly clinical "Wound Care Rounds" through the Ontario Telemedicine Network. She is the Canadian editor/author of the chapter on Skin and Wound Management in Fundamentals of Nursing (Potter & Perry Canadian Edition). Her work appears in Lives in the balance: Nurses' stories from the ICU, edited by Tilda Shalof (Kaplan Press, 2009), as well as in international journals. She has a keen interest in Seniors' healthy aging, First Nations/indigenous healthcare, mental health, pain management, the dynamics of relationships and communication, and in the prevention and management of chronic wounds. Dissemination of information, knowledge transfer and uptake in the clinical environment using innovative approaches and electronic technology are fundamental to her work.
Dr. Kohr's clinical research includes evaluation of implementation of best practice guidelines, pain management, wound care and collaborative practice. She has received research grants as well as academic scholarships, and has collaborated on writing a number of successful government grant applications.
For over a decade, Dr. Kohr has provided education and consultation focused in the clinical reality of today's healthcare environment, through Kohr Consulting (www.kohrconsulting.com) She is the former President of the Canadian Association of Advanced Practice Nurses (CAAPN), and a founding member of the Ontario Wound Interest Group (OntWIG). Dr. Kohr is the Program Director, Wound Care Institute and Program Director, Patient and Peer Health Navigator Certificate program with York University Health Leadership and Learning Network (HLLN), and has developed and taught workshops through HLLN for over 5 years.
She can be reached at kohrconsulting@gmail.com
Nancy Giles-McIntosh - RN, MCIScWH, CNCC(C), IIWCC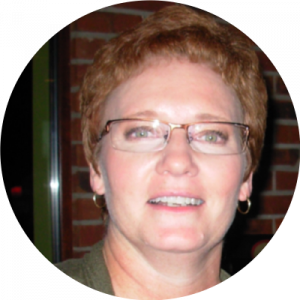 Nancy Giles-McIntosh completed her diploma in nursing in 1982 at St.Clair College in Windsor, Ontario where she was born and raised. She worked in Windsor from 1982-84 on an Orthopedic and Neurosurgical floor before moving to London in 1985 to pursue a career in critical care nursing. While working at London Health Sciences Centre (LHSC) in the Critical Care Trauma Centre (CCTC), a busy 30-bed unit, Nancy worked as a staff nurse before assuming a Charge Nurse position in 1991 until the end of September 2014. At that time, she worked part-time to complete the Master of Clinical Science in Wound Healing (MClScWH) at Western University after which she worked on the Skin Wound and Ostomy team at LHSC for a year before returning to bedside nursing in the CCTC. Nancy has been a certified Critical Care Nurse since 1995 and has furthered her wound care knowledge over the years by attending various workshops and conferences as well as doing an RNAO fellowship in wound care and completing the International Interdisciplinary Wound Care Course (IIWCC) in 2005. Nancy has taught staff members new to critical care in London as well as participated in the critical care skills fairs to help further wound care knowledge. She has also presented wound care topics at 3 national critical care conferences in 2010, 2011, and 2012.
Nancy has often sought to better treat the various wounds seen in the critical care environment. This may be complex acute traumatic or surgical wounds or chronic wounds that already exist in a compromised and critically ill patient. She is a hands-on type of person and envisions better ways to treat wounds according to best practice guidelines in a fiscally responsible manner. Nancy enjoys being able to teach the physicians, nurses, and other members of the multidisciplinary team, the skills needed to deal with the various wounds they face whether in acute care, the community, or long-term care.
Nancy loves time with family up at her parents' and in-laws' cottages where she can take advantage of the peaceful surroundings and refreshing lakes. She enjoys golf and being outdoors and also loves to cook and focus on healthy eating which can be a challenge with a busy schedule! In her spare time, she sells Epicure Selections Products which promote healthy and delicious eating. Nancy has been a long-term volunteer at her local YMCA in the Heart Wellness program. At LHSC, she volunteered doing the IMPACT Program aimed at high school students where they learn first hand the consequences of high risk behaviour including impaired and distracted driving.
Awards:
2015- Harvey F. Sullivan Memorial Scholarship for Continuing Education in the Masters of Clinical Science in Wound Healing (2015)
2009- Recipient of B. Braun Mentorship Award-Awarded for work done in critical care related to wound care
2009- Nora Lee Graham Award-Awarded to front line staff working in a leadership position to assist furthering education
2006-Nursing Professional Development Award-Clinical Interest-Awarded to assist with furthering wound care education
2005-Emily Sorensen Memorial Award sponsored by Coloplast Canada-Awarded to complete studies in the International Wound Care Course at the University of Toronto
Certificate/Digital Credential
Certificate of Completion & Digital Credentials
Certificates of completion and digital credentials are issued approximately two to three weeks after the end of the program, as long as you have :
Attended all sessions
Completed and passed all assignments and assessments, as they may be assigned during the program
Please note the certificate or the digital credential are not indicative of wound care specialty, but of completion of the program with a focus on the use of appropriate, evidence-informed treatment, including dressings; and prevention of skin breakdown.
Please note, you must complete and submit your assignments and assessments before the program end date.
For more information, please review our Program Policies & Disclaimer.
Sponsorship Opportunities
Sponsorship opportunities are available for the Wound Care Certificate.
See the Sponsorship Outline for more details contact us at 416 736 2100 ext 22170 or hlln@yorku.ca
Accommodation
Schulich Executive Hotel on Campus
Price: $149.00 + HST per night (includes breakfast) (price subject to change)
• The Executive Learning Centre features:
• 60 executive style guest rooms on 12 floors each with a queen size bed
• Complimentary high speed internet access
• In room coffee/tea maker
• Wheelchair accessible
Call Reservations (416)-650-8300 book on-line: www.elc.schulich.yorku.ca
or E-mail: reservations@schulich.yorku.ca