Program Overview
Learn how to support chronic disease management and help prevent secondary conditions and complexity using an a health coaching intervention
This certificate offered by the Health Coach Institute focuses on the implementation of health coaching skills to manage chronic diseases and multiple morbidities in your client population and to support their self-care. You will learn how to assess high-risk clients and create client-centred treatment plans. Skills covered will include case conceptualization, designing health coaching treatment plans, and evaluating outcomes.
This practical program is designed for health care professionals to help them apply health coaching competencies to their workplace or private practice.  Practice your new skills through live role play with patient actors using standardized case examples.
At the end of the program, you will earn a certificate of completion.
Optional: You also have the opportunity to earn two digital credentials (1) Health Coaching Therapeutic Intervention - Advanced Skills credential and (2) Care Planning  - Fundamental Skills credential. This program is also part of the learning pathway for the Health Coach Professional Certificate. There is a non-refundable administration fee of $40+HST to apply for the two digital credentials (this fee includes up to 2 opportunities to pass a post-program online assessment, required to earn the digital credentials). You will receive your digital credentials via email upon program completion and after passing a post-program online assessment.
How You Will Benefit:
Upgrade your skills and reinforce new skills through live simulation with patient actors. Upon completion of the program, you will be able to:
Provide coaching for a wide range of clients and complexities including chronic disease states and mental health.
Apply techniques and technologies to support self-monitoring and management of chronic diseases for your client population.
Use health coaching to prevent complexity and secondary conditions in high-risk or disease populations.
What You Will Learn:
Health coaching skills needed to effectively manage chronic diseases.
Motivational communication with clients who have or are at high-risk of chronic diseases,
Assessment of high-risk clients.
Implement and monitor the progress of interventions.
Legal issues and innovation related to chronic disease management health coaching,
Who Should Take This Program:
Regulated health professionals working in primary care, community care, specialty clinics, hospitals, pharmacies, and other clinical settings
Health professionals who want to start their own health coaching practice
Non-regulated health professionals may be admitted on a case by case basis. You will need to meet a minimum requirement of :
Bachelor's degree in a health-related field (i.e. public health, health promotion, psychology (unlicensed) , kinesiology (unlicensed) etc. OR,
Demonstrated knowledge of human anatomy and physiology or pathophysiology
You may also required the completion of the Lifestyle and Wellness Health Coach Certificate.
If you are unsure whether you meet the minimum requirements, please inquire at 416 736 2100 ext 22170 or hlln@yorku.ca.
Please see Frequently Asked Questions for more information about health coaching and our health coaching programs.
Program Content
The program uses an interactive, competency-based curriculum, which includes a live role-playing simulation session with patient actors.
Case Conceptualization, Treatment Plans, and Monitoring Outcomes
The focus of this program is on motivational communication with clients who have chronic diseases, and the assessment of client histories (personal, behavioural, and medical) to facilitate the conceptualization of health coaching clients. This process will further foster the working relationship and guide treatment plans. Participants will be asked to develop a case conceptualization of a client as a take home exercise and present their assignment to the group as part of a simulated case conference.
Topics Include:
Methods and measures to evaluate client histories, goals, and key behaviour change outcomes
Frameworks to guide the development of case conceptualizations
How to implement these tools to establish client centered treatment plans
Implementing Health Coaching Protocols
Participants will learn how to  implement their health coaching protocols for high-risk and disease populations within the health care system. We will also consider ways to adapt health coaching to a variety of special populations (e.g., individuals with chronic disease or mental health issues).
Topics Include:
Steps to finalizing treatment protocols tailored to the needs of individual clients
How to implement coaching protocols using a variety of delivery models
How to tailor health coaching approaches to meet the unique needs of special populations
Health Coaching Simulation and Learning Consolidation
Professional actors will be used to simulate a series of standardized cases and scenarios that may arise during the health coach process. The goal of this module is to enhance participants' confidence and readiness to incorporate health coaching into their respective practices. Leading clinical experts will be on hand to provide participants with feedback on the applications of health coaching.
Topics Include:
How to implement your health coaching process and skills using a variety of simulated cases and scenarios
How to build your confidence with the implementation of health coaching
Additional Program Components:
Live Webinar -Legal Issues for Health and Wellness Coaches 
5 hours live webcasts (Mandatory)
Understand how to protect yourself legally under various challenging scenarios related to being a Chronic Disease Management Health Coach. Learn about professional ethics and the law and how they apply to your practice.
Topics include:
Real world conflicts related to chronic disease management health coaching
Ethics and communication in health care
Consent, capacity, and substitute decision-making
Professional regulation and discipline in the health sector
Live Webinar - Starting Your Health and Wellness Practice
2.5 hours live webcasts (Optional)
Note: Students who have taken this webcast in any of our other health coaching certificate programs may have advanced standing to bypass this component of the program.
This webcast will help you develop your health and wellness business idea in a private practice or within your organization. The webcast will focus on the practical aspects of establishing, maintaining, and growing a health and wellness practice to promote and support support healthier lifestyles, aging, and chronic disease management.
Topics Include:
Understand how to gain buy in and position health coaching services so people understand its value and impact.
Developing and refining your business idea using a lean start-up model and a business model canvas tool
Faculty
Leigh Caplan - RN, MA, CDE
Diabetes Nurse Educator, Sunnybrook Academic Family Health Team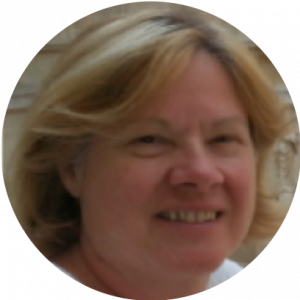 Leigh Caplan is a Diabetes Nurse Educator in the Sunnybrook Academic Family Health Team.   She has worked in the area of Diabetes Education for over 19 years. She has been the clinical lead on the expansion of the diabetes program at Sunnybrook and responsible for inter-professional diabetes education. Leigh is a faculity member of the Institute of Healthcare Communication: Choices and Change workshop, Choices and changes Mentoring Workshops with simulated patients and Coaching Clinicians for Enhanced Performance. Leigh is a tutor in University of Toronto Medical School's Community, Population and Public Health ( CPPH) -1 course. Leigh has been a tutor and facilitator of Michener Institute for Applied Health Sciences' Diabetes Educator Graduate Certificate course.
Leigh received the U of T Family and Community Medicine Interprofesional Teaching Award 2011 and the Banting and Best Diabetes Centre University of Toronto Diabetes Educator of the Year 2012. Leigh has been an active member: On three projects by the Centre for Effective Practice, Department of Family and Community Medicine, University of Toronto. The Central Toronto LHIN Self Management Group Toronto Central LHIN: Diabetes Steering Committee. Government of Ontario Diabetes Strategy Self Management Working Group. Leigh is presently an active member: TC LHIN RCC New Hires Planning Committee Sunnybrook Academic FHT Education Committee  Banting & Best Diabetes Centre - Continuing Health Education & Professional Development Committee Meeting TC LHIN Self management Advisory Committee  Health Quality Ontario – Ontario Diabetes Evidence committee Expert Panel.
Tracy Milner - OT Reg.(Ont.), MClSc(OT), BA(HKin)
Co-Creator, BrainFx 360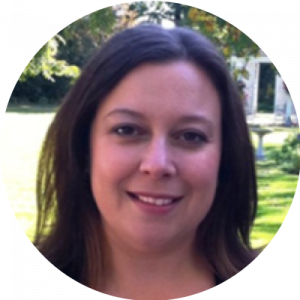 Tracy Milner is the co-creator of the tablet-based neurofunctional assessment, BrainFx 360. Her mission is to measure and understand the effects of mild to moderate brain disorders on real world function. She is an occupational therapist who has practiced extensively in neurorehabilitation with adults and children for greater than twelve years. Over the course of her career, she has led rehabilitation organizations as part of two national health organizations and co-founder of a provincial practice for complex injuries and neurological disorders. Being an early adopter of the use of technology therapeutically, she has been prominent in Ontario in delivering seminars to >400 health professionals on how to use smart devices in clinical practice. Tracy has been a committee member with the Ontario Society of Occupational Therapists for more than nine years, has co-authored the reflective resource on assessment of attendant care, and worked as a member with the expert panel of the Alliance of Medical and Community Rehabilitation Providers on catastrophic definition, including presentations to government standing committee.
Doris Howell, R.N. Ph.D., FAAN
Senior Scientist, Supportive Care, Princess Margaret Cancer Centre Research Institute
Professor (status), Lawrence S. Bloomberg Faculty of Nursing, University of Toronto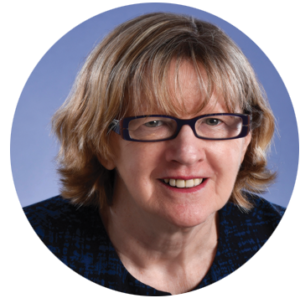 Doris Howell is a health services research graduate of the Institute of Health Policy, Management and Evaluation (IHPME)-Outcomes and Evaluation, University of Toronto. She holds a position as Senior Scientist, Supportive Care, Princess Margaret Cancer Centre Research Institute and Professor (status), Lawrence S. Bloomberg Faculty of Nursing with a cross-appointment in IHPME, University of Toronto. She also holds an Affiliate Scientist with the ELLICSR Health, Wellness & Cancer Survivorship Centre, University Health Network; and was an Associate Scientist, Institute for Clinical Evaluative Sciences, University of Toronto.
As Co-Director of the Ontario Patient Reported Outcomes-Symptoms and Toxicity Research Unit (On-PROST), she made significant contributions to the measurement and implementation of Patient Reported Outcome Measures (PROMs) in routine cancer care. She also led the development of pan-Canadian psychosocial and survivorship guidelines that have been adapted for use in federal jurisdictions in Canada, the American Association of Clinical Oncologists and internationally in countries such as Australia.
Dr. Howell's current research focuses on testing innovative models of healthcare delivery including proactive cancer self-management support and health coaching and remote monitoring and 'real-time' management of symptoms using mobile health devices. She is also conducting clinical trials testing the effects of behavioural self-management interventions to reduce the morbidity associated with complex cancer symptoms (dyspnea, fatigue, acute treatment toxicities) and optimize health recovery across the cancer trajectory. She also leads outcomes research to examine the psychosocial impact of breast cancer in young women and the role of self-efficacy as an executive member of the pan Canadian RUBY longitudinal cohort study.
Certificate/Digital Credential
Certificates are issued on completion of all mandatory requirements ( please make sure to review all of them) approximately two weeks after the program. Health Coach Certificates require additional components before certificates of completion can be issued (e.g. webcasts, etc.)
Please note in order to receive a certificate of completion you must have attended the program dates and/or achieve the learning objectives of your program as determined by the instructor. For more information please review our Program Policies & Disclaimer.
Optional: You also have the opportunity to earn two digital credentials (1) Health Coaching Therapeutic Intervention - Advanced Skills credential and (2) Care Planning  - Fundamental Skills credential. This program is also part of the learning pathway for the Health Coach Professional Certificate. To earn a digital credential you'll need to pass a short post-program on-line test and pay $20+HST administrative fee. You will receive your digital credential(s) via email upon program completion, with instructions on how to collect and display them.
Accommodation
Schulich Executive Hotel on Campus
The Executive Learning Centre features:
• 60 executive style guest rooms on 12 floors each with a queen size bed
• Complimentary high speed internet access
• In room coffee/tea maker
• Wheelchair accessible
Call Reservations (416)-650-8300 book on-line: www.elc.schulich.yorku.ca or
E-mail: reservations@schulich.yorku.ca
Funding Sources
Please note that these funding sources below are listed here for your information only. York University or HLLN does not directly provide this funding or apply for grants.
Nursing Education Initiative
Nurses taking this program may be eligible to receive reimbursement of up to $1500 from the Education Initiative offered through the RNAO. You do NOT have to be an RNAO member to apply for the funding. Please visit the RNAO website, Education Funding, for more details www.rnao.org
The Allied Health Professional Development Fund
Allied Health professionals taking this Workshop may be eligible to receive reimbursement of up to $1500 from the Allied Health Professional Development Fund offered through HealthForce Ontario. Please visit the HealthForce Ontario website for more details http://www.ahpdf.ca/
The Canada-Ontario Job Grant
Through the Canada-Ontario Job Grant you may be eligible to receive up to $10,000 in government support per person for training costs.
The Canada-Ontario Job Grant can be used to purchase training for your employees. York University/The Health Leadership & Learning Network is an eligible training provider and the grant can be applied to all of our offerings and for in-house training.
You can apply at any time. Employers can apply for one employee or for a large group of employees
If you are an employee or employer and would like more information visit: http://www.tcu.gov.on.ca/eng/eopg/cojg/index.html
Please note: Not all employers are eligible to apply, please consult the Canada-Ontario Job Grant website for more details.
Second Career
The Second Career program through Employment Ontario provides financial support for skills training needed for jobs in demand. You can apply for up to $28,000 for costs including tuition, books, transportation, basic living expenses and child care.
You qualify for Second Career when:
• you have been laid off and have not been working
• you have been laid off and are working a temporary job just to cover costs
• you are receiving Employment Insurance (EI), or have in the past, you can still apply
To apply to Second Career, you have to work with an employment services agency. Training occupations must demonstrate evidence of good employment prospects in your local labour market. For more information, visit: https://www.ontario.ca/page/second-career