Program Overview
The Director of Care role and/or the Managers/Assistant Managers leading care teams in the long-term care home requires strong leadership skills to navigate the changing needs and complexity of this specialized care sector
Learn to build and lead high performing teams through the Director of Care Professional Certificate in Clinical Leadership. Demonstrate your commitment to continuous improvement and complement your clinical skills and knowledge.
The Director of Care Professional Certificate in Clinical Leadership was designed with industry long-term care providers and is instructed by expert faculty. The program focuses on the development of leadership competencies for the Directors of Care (DOC)/Manager/Assistant Manager to ensure the delivery of high-quality accommodation, care, and services to clients and families. This program teaches and mentors the DOC/Manager/Assistant Manager to become a confident leader.
What are the roles and duties of a Director of Care (DOC) of a Retirement Home or Nursing Home?- In this video Chris Irwin (@MofSuccess) Program Director of our Director of Care Professional Certificate in Clinical Leadership defines the role of the DOC/Manager/Assistant Manager within the long-term care sector
How You Will Benefit:
Attract, motivate, retain and develop teams for point-of-care healthcare providers
Communicate in ways that promote a culture of trust, recognition, transparency with clients and families, staff, peers and management
Career development for nurses and other service providers
Coach and mentor for large, high impact inter-disciplinary teams
Improve the quality of care and services
Action Learning Project  -  The opportunity to apply program material to your workplace needs using a mentoring approach with our instructor.
A  Professional Certificate highlights a skill group related to an area of professional expertise. Professional certificates awarded by the Health Leadership and Learning Network do not include any academic credits and cannot be applied towards a degree program.
Simulation-based-learning - Advance your  skills through practical and applied simulation-based learning with professional actors, and receive mentorship from your facilitator. You will 'realplay' by participating as yourself in simulations based on real-world scenarios. The facilitator will be present to answer questions and provide suggestions, feedback, and to foster discussion and reflection during and after the simulations.
You have the opportunity to earn at the end of the program, on successful completion of all mandatory requirements:
What You Will Learn:
Effective leadership and how to engage with team members
Evidence-informed practice and knowledge of clinical programs
Nursing leadership best practices
Collaboration (reach out to the right resource)
Self-reflection
Entry Requirements:
Canadian or American Registered Nurse (RN), Registered Practical Nurse (RPN), Licensed Practical Nurse (LPN) with an active licence,  who are:

New and existing Directors of Care
New and existing Clinical Managers/Assistant Managers leading the care teams in the long-term care home (this may vary depending on Province and Territory)
Assistant/Associate Directors of Care
RNs, RPNs or LPNs looking to transition to Associate Director of Care or Director of Care positions, or similar leadership roles in the long-term care home

Programs at the Health Leadership & Learning Network (HLLN) are offered in English. To register in our programs, it is your responsibility to ensure that you meet the

language

 requirements. You may be asked to demonstrate 

language

proficiency. Click on the link to learn more: English Language Requirements
Please note:
Registered health professionals may be asked for proof of licencing
International students who meet program entry requirements are welcome to take this program. You must submit a copy of your license number from your home country (this will need to be in English and translated by a certified lawyer/institution). Please note all programs have been designed according to Canadian standards.
If you are unsure whether you meet the minimum requirements, please inquire at 416 736 2100 ext 22170 or hlln@yorku.ca.
Program Content
Program Outline:


MODULE 1 -
Leading Interprofessional Collaboration
PERFORMANCE & COLLABORATION

Create better work environments through collaboration, healthy dialogue and debate, relationship building
Stakeholder relations: conflict, coaching and improvement
Understanding and shaping systems
The role of policy and measurement on performance

COMPLEXITY

Understanding the challenges of operating under ambiguity and uncertainty. (e.g. VUCA environment)
Leading, innovating and learning in a complex environment
Applying logic models to daily operations

MODULE 2 -
Quality Improvement and Measurement
QUALITY

Overview of Quality Improvement
System diagnostic tools (establishing the problem)
Building a QI team (include leadership, change management)
Model for Improvement
Maximizing your QI efforts

MODULE 3 -
Conflict Management and Gentle Persuasion
LEADERSHIP COMMUNICATION IN A CLINICAL SETTING

Increase influence and persuasion
Understand how people think, respond, and make decisions
Crisis/conflict resolution and response strategies

SIMULATIONS

Live case-based scenario role-play with actors

MODULE 4 -
Evaluative Experiential Learning Module Action Learning Project
ACTION LEARNING PROJECT

Introduction to Action Learning Project
Completion of workplace-based project with supported online/telephone mentoring
Presentation of Action Learning Project Summative assessment and debrief

Curriculum and program outline is subject to change without notice at the discretion of York University. Registered students will receive a final program outline
Faculty
Chris Irwin -Bcomm, MBA
Measure of Success Inc., MBA Program - Schulich School of Business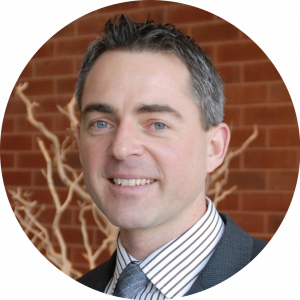 Chris Irwin is a Principal at Measure of Success Inc., a consultancy that partners with organizations to support, monitor and improve performance by aligning activity with priorities. He spent the first years of his career living and working in Japan where he was involved in training and development (skills/language/cultural training and curriculum development), as well as in communication (stakeholder management, writing and translating). This included time at the Disney entity that oversees Tokyo Disneyland. He has since held various roles in the social sector and broader public sector, as well as in the private sector in sales/business development.
He brings his insights into collaboration as a university lecturer and professional trainer as a coach at Mind Gym, where his client experience spans industries and geographies. He has been with the Health Leadership and Learning Network (York University) since 2008, where he is program director for Leadership programs. In addition to being an educator, Chris is also a lifelong learner and can often be found with a book (or notebook) in his hands. Chris has an MBA (Schulich, 2006) and a BCom (McGill, 1994)
Jacquie Logan-Stephens RN, BScN, MHS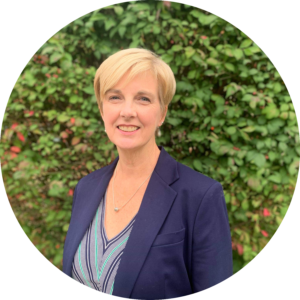 Jacquie is a capable, objective, and collaborative Nursing Professional who has proven senior management experience focused on provision of safe, patient and family-centred care. She has a strong background in privacy and quality initiatives in the broader health sector, including community health, long term care, and hospital settings. She has been a Surveyor for CARF aging services accreditation since 2015, a role in which she continues to develop her strong interpersonal, communication and facilitation skills to promote client-centered services. Jacquie is currently a Quality Specialist at the Mount Hope Centre for Long Term Care location of St. Josephs' Health Care in London, ON.
Ric Philips
Executive Communication Coach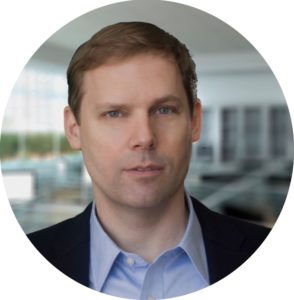 Ric Phillips is an executive communication coach and corporate trainer who helps individuals and companies communicate simply, clearly and confidently. He is the creator of 3V CommunicationsTM, a company and holistic system that synchronizes and sharpens interpersonal and professional communication skills. His educational background includes Sociology, Psychology, Coaching, NLP (Neuro-Linguistic Programming) and Body Language Analysis.  Ric is the Executive Director of the NCCA (Nat'l Communication Coaching Assoc. of Canada) and also a Director and Instructor with YEDI (York Entrepreneurship Development Institute).
He has taught business communications and entrepreneurship skills locally and outside of Canada in China, Russia, Israel, France, Armenia and the United States. He is a part-time instructor with York University, teaching the 3MT Pitch (3-Minute Thesis) and in the HLLN Program (Health Leadership & Learning Network). He is a frequent conference speaker, and TEDx speaker on the topic of the "Long Life of First Impressions."
Ric is an author and expert in communications, public speaking techniques and body language analysis, frequently called upon by the media to provide pundit opinion and advice on business people, politicians and celebrities.
More about Ric can be found at:
https://www.linkedin.com/in/communicationcoach Twitter: @CommCoach NCCA: http://nccacanada.org/  YEDI: http://www.yedinstitute.org/  My TEDx Talk: https://www.youtube.com/watch?v=SuG-BHquAHU Amazon Author Page: https://www.amazon.com/Ric-Phillips/e/B071L861J8
YouTube Channel: https://www.youtube.com/user/CommCoach73/videos
Pat Bradley, PhD, MScN, MEd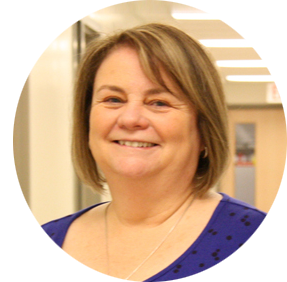 Pat Bradley is a professor emeritus from York University. She was the coordinator of the IEN BScN program for 11 years. Pat graduated from the Queen Elizabeth Hospital and then completed a BA in Community Nursing from Concordia University, Masters in Education from St Michael's College in Vermont, an MScN from Sage College in New York, and a Ph.D. in Nursing from the University of San Diego. Pat was the Director of Practice, Education, and Research at a magnet hospital in San Diego before she moved to Toronto. Her nurse educator career involved teaching students in class and clinical for 28 years. She is currently on 2 Ph.D. student committees. These students' dissertations focus on the IEN transition experience.
Her research has focused on the IEN experience through the use of digital stories, drawings, and vignettes. She has presented her work at numerous conferences internationally.
Pat has co-taught the 3 modules for the Canadian Association Schools of Nursing Nurse Educator Program. In addition, she taught these modules to nurses in China and Saudi Arabia. She is an instructor and virtual simulation facilitator for the York University continuing education leadership certificates.
Pat is currently on the Board of the National Nursing Assessment Services (for IEN assessment), Chair of the CASN accreditation board for IENs bridging programs, Interim Chair of CASN accreditation board for the Practical Nurse Program, and co-chair of the Partners in the Integration and Education of IENs national committee. She is one of the 4 individuals who are part of the Ontario-funded consortium of 4 universities that designed and deliver a program to meet IEN competency gaps.
Certificate/Digital Credential
Certificate of Completion & Digital Credentials
Certificates of completion and digital credentials are issued approximately three to four weeks after the end of the program, as long as you have :
Attended all sessions
Completed and passed all assignments and assessments, as they might be assigned during the program
Please note, you must complete and submit your assignments and assessments before the program end date.
For more information, please review our Program Policies & Disclaimer.
Accommodation
Accommodation Information
Schulich Executive Hotel on Campus
The Executive Learning Centre features:
• 60 executive style guest rooms on 12 floors each with a queen size bed
• Complimentary high speed internet access
• In room coffee/tea maker
• Wheelchair accessible
Call Reservations (416)-650-8300 book on-line: www.elc.schulich.yorku.ca or
E-mail: reservations@schulich.yorku.ca