Program Overview
The Director of Care role in Long Term Care requires strong leadership skills to navigate the changing needs and complexity of this specialized care sector
Learn to build and lead high performing teams through the Director of Care Certificate in Clinical Leadership. Demonstrate your commitment to continuous improvement and complement your clinical skills and knowledge.
Overview:
The Director of Care Certificate in Clinical Leadership was designed with industry long-term care providers and is instructed by expert faculty. The Certificate focuses on development of leadership competencies for the Directors of Care (DOC) to ensure the delivery of high quality accommodation, care, and services to clients and families. This program teaches and mentors the DOC to become a confident leader.
What are the roles and duties of a Director of Care (DOC) of a Retirement Home or Nursing Home?- In this video Chris Irwin (@MofSuccess) Program Director of our Director of Care Certificate in Clinical Leadership defines the role of Director of Care (DOC) within the Long Term sector
How You Will Benefit:
Attract, motivate, retain and develop teams for point-of-care healthcare providers
Communicate in ways that promote a culture of trust, recognition, transparency with clients and families, staff, peers and management
Career development for nurses and other service providers
Coach and mentor for large, high impact inter-disciplinary teams
Improve the quality of care and services
What You Will Learn:
Effective leadership and how to engage with team members
Evidence informed practice and knowledge of clinical programs
Nursing leadership best practices
Collaboration (reach out to the right resource)
Self-reflection
Who Should Take This Program:
New and existing Directors of Care
Assistant/associate Directors of Care
RNs looking to transition to Associate Director of Care or Director of Care positions
Program Content
Format
Program Outline:


MODULE 1 -
Leading Interprofessional Collaboration
PERFORMANCE & COLLABORATION

Create better work environments through collaboration, healthy dialogue and debate, relationship building
Stakeholder relations: conflict, coaching and improvement
Understanding and shaping systems
The role of policy and measurement on performance

COMPLEXITY

Understanding the challenges of operating under ambiguity and uncertainty. (e.g. VUCA environment)
Leading, innovating and learning in a complex environment
Applying logic models to daily operations

MODULE 2 -
Quality Improvement and Measurement
QUALITY

Overview of Quality Improvement
System diagnostic tools (establishing the problem)
Building a QI team (include leadership, change management)
Model for Improvement
Maximizing your QI efforts

MODULE 3 -
Conflict Management and Gentle Persuasion
LEADERSHIP COMMUNICATION IN A CLINICAL SETTING

Increase influence and persuasion
Understand how people think, respond, and make decisions
Crisis/conflict resolution and response strategies

SIMULATIONS

Live case-based scenario role-play with actors

MODULE 4 -
Evaluative Experiential Learning Module Action Learning Project
ACTION LEARNING PROJECT

Introduction to Action Learning Project
Completion of workplace-based project with supported online/telephone mentoring
Presentation of Action Learning Project Summative assessment and debrief

Curriculum and program outline is subject to change without notice at the discretion of York University. Registered students will receive a final program outline
Faculty
Chris Irwin -Bcomm, MBA
Measure of Success Inc., MBA Program - Schulich School of Business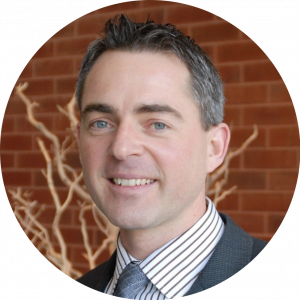 Chris Irwin is a Principal at Measure of Success Inc., a consultancy that partners with organizations to support, monitor and improve performance by aligning activity with priorities. He spent the first years of his career living and working in Japan where he was involved in training and development (skills/language/cultural training and curriculum development), as well as in communication (stakeholder management, writing and translating). This included time at the Disney entity that oversees Tokyo Disneyland. He has since held various roles in the social sector and broader public sector, as well as in the private sector in sales/business development.
He brings his insights into collaboration as a university lecturer and professional trainer as a coach at Mind Gym, where his client experience spans industries and geographies. He has been with the Health Leadership and Learning Network (York University) since 2008, where he is program director for Leadership programs. In addition to being an educator, Chris is also a lifelong learner and can often be found with a book (or notebook) in his hands. Chris has an MBA (Schulich, 2006) and a BCom (McGill, 1994)
Peter Gardiner-Harding
Executive Director/Co-Founder - playsthatwork inc.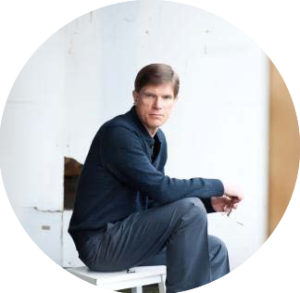 Peter is a corporate actor and learning facilitator. He co-founded playsthatwork inc. in 1989 and produces experiential-based training products which bring the spirit of theatrical discipline to business. As well as taking on such traditional stage roles as actor, director and producer, Mr. Gardiner-Harding's theatrical career in corporate theatre has encompassed a variety of projects including writing and performing scripts and characters used in corporate training activities.
Clients of playsthatwork inc. come from academia, construction, financial services, acute & long-term healthcare, insurance, manufacturing, professional associations, professional governing bodies, trade unions, etc. http://playsthatwork.com/company/
Certificate of Completion
At the end of the program, you will earn a certificate of completion.
Certificates are issued on completion of all mandatory requirements ( please make sure to review all of them) approximately two weeks after the program.
Please note in order to receive a certificate of completion you must have attended the program dates and/or achieve the learning objectives of your program as determined by the instructor. For more information please review our Program Policies & Disclaimer.
Accommodation
Accommodation Information
Schulich Executive Hotel on Campus
The Executive Learning Centre features:
• 60 executive style guest rooms on 12 floors each with a queen size bed
• Complimentary high speed internet access
• In room coffee/tea maker
• Wheelchair accessible
Call Reservations (416)-650-8300 book on-line: www.elc.schulich.yorku.ca or
E-mail: reservations@schulich.yorku.ca