Tertiary Care Nurse Practitioner Certificate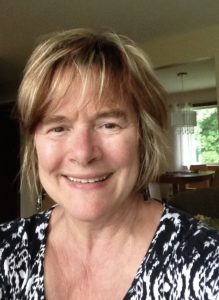 Courses: Fundamentals of Patient Navigation, Introduction to Palliative Care for Rural and Remote Health Care Providers, Challenges in Palliative Care for the Health Care Professional: An Update and Overview, Challenges in Geriatric Care for the Health Care Professional: An Update and Overview, The Wound Care Certificate, The Advanced Wound Care Certificate
Dr. Rosemary Kohr, PhD worked for nearly two decades as an Acute Care Nurse Practitioner and wound care specialist at the London Health Sciences Centre. She is an Adjunct Associate Professor, Faculty of Health Sciences, University of Western Ontario; teaches in the graduate program, Centre of Nursing and Health Studies at Athabasca University; and developed (in collaboration with Dr. Lori Teeple, MD) the Advanced Wound Life Saving (AWLS) MainProC program for physicians. From 2015 to 2017, Dr. Kohr managed a research grant on Healthy Aging through the University of New Brunswick. She is a registered nurse in both Ontario and New Brunswick.
She has published and presented her work in international, national and local publications and conferences as well as providing educational and consultative support across Canada. For five years, she provided monthly "Wound Care Rounds" through the Ontario Telemedicine Network. She is the Canadian editor/author of the chapter on Skin and Wound Management in the past 3 editions of Fundamentals of Nursing (Potter & Perry Canadian Edition). Her work appears in Lives in the balance: Nurses' stories from the ICU, edited by Tilda Shalof (Kaplan Press, 2009), as well as other international journals. She has a keen interest in Seniors' healthy aging, pain management, in the dynamics of relationships, especially communication, and in the prevention and management of chronic wounds. Dissemination of information, knowledge transfer and uptake in the clinical environment using innovative approaches and electronic technology are fundamental to her work.
Dr. Kohr's clinical research includes evaluation of implementation of best practice guidelines, pain management, wound care and collaborative practice. She has received research grants as well as academic scholarships, and has collaborated on writing a number of successful government grant applications.
For over a decade, Dr. Kohr has provided education and consultation focused in the clinical reality of today's healthcare environment,  through her company, Kohr Consulting (www.kohrconsulting.com) She is the former President of the Canadian Association of Advanced Practice Nurses (CAAPN), and a founding member of the Ontario Wound Interest Group (OntWIG). Dr. Kohr is a Program Director with York University Health Leadership and Learning Network, and has developed and taught workshops through HLLN for over 4 years.