Registered Acupuncturist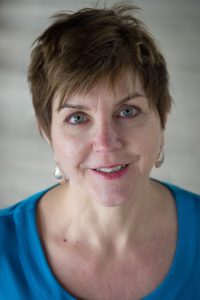 Courses: Integrative Acupuncture: Advanced Practice Certificate
Noel Wright has her undergraduate degree in Biology from East Stroudsburg University, Pennsylvania and her Master's degree in Acupuncture from Tri State College of Acupuncture, NYC. Since 1999 Noel has provided exceptional acupuncture in her private practice. She has developed and taught her integrative style of Acupuncture, "Acupuncture Physical Medicine" based on the work of Mark Seem, PhD and Janet Travell's work  to a variety of schools and colleges in Ontario and internationally. Noel is a registered member in good standing with the College of Traditional Chinese Medicine Practitioners and Acupuncturists of Ontario (CTCMPAO), the Chinese Medicine and Acupuncture Association of Canada (CMAAC) and the National Certification Commission of Acupuncture and Oriental Medicine (NCCAOM), USA and an Acudetox Specialist, National Acupuncture Detoxification Association (NADA).
She was the former Manager of the Acupuncture Diploma program and Clinic supervisor at Michener Institute for Applied Health Sciences. Her teaching and course development includes Adjunct Acupuncture professor at the Canadian College of Naturopathic Medicine, Canadian Memorial Chiropractic College, Medical Radiation Sciences Department, University of Toronto and Michener Institute for Applied Health Sciences and Clinical Supervisor, Institute of Traditional Medicine. Most recently Noel developed the Georgian College Acupuncture Diploma Program which launched in 2015.
Her hobbies include gardening, bird watching and volunteering for greyhound adoption organizations.