Clinician Scientist, Department of Applied Human Nutrition-Mount Saint Vincent University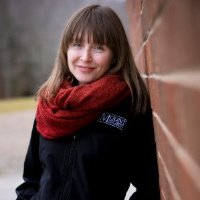 Courses: Certificate in Health Coaching
As a Clinician Scientist, Shannan uses clinical trials to assess community-based questions. Interested in assessment of nutrition education from both the perspective of the patient/ client and the health care professional, she uses knowledge translation (KT) strategies, classical behaviour change theories and core education principals to develop, implement and assess dietary interventions. Shannan is particularly interested in working with health care professionals and patients to assess approaches to chronic disease prevention and treatment.
With eleven years of experience designing, implementing and evaluating dietary interventions in urban and rural settings, Shannan brings a practical lens to our Faculty. An example of an ongoing urban-setting multi-centre trial Shannan is working on is the Avoiding Diabetes After Pregnancy Trial - In Moms (ADAPT-M). This study has been developed to evaluate the impact of health coaching on post-partum risk modification in women with recent gestational diabetes (GDM). Other examples of Shannan's relevant experience include: Overseeing a community-based dietary intervention as part of the Sandy Lake Health and Diabetes Project, an ecological study to better understand the eating behaviours of inpatients with Schizophrenia, a pilot trial designed to test a low glycemic index diet in women with gestational hyperglycemia and a follow-up multi-centre trial (that has just completed its active phase) assessing the effect of an evidence-based glycemic index education platform on clinical outcomes in women with GDM. All of these studies contain rigorous education evaluation and have provided opportunities for dietetic interns and nutritional science graduate students to receive training.
In her work, training and mentorship activities, Shannan aims to highlight the capacity clinicians have to play a key role in translating knowledge from research to practice. As a strong believer that education activities inform research and vice versa, Shannan is passionate about using clinical research as an opportunity to educate trainees. She is truly enjoys facilitating education of her students as they develop the knowledge and skills to become engaged in the knowledge-to-action process.
For more information, please see:
http://www.msvu.ca/en/home/programsdepartments/professionalstudies/appliedhumannutrition/facultyprofiles/shannangrant3.aspx
http://www.msvu.ca/en/home/aboutus/news/ShannanGrantProfile.aspx