Certificate Overview
Practical Wound Care for Nurses and Health Professionals Working in Rural and Remote Settings
This fully online program has been designed for health care professionals who need to know how to identify, prevent, and manage chronic wounds, within rural and remote setting. This version of our popular Wound Care Certificate shares the same learning objectives but also focuses on specific issues and strategies related to rural and remote wound care management. Specific topics include lifestyle and compliance impacts on wound care, such as diabetes, and on treating wounds through home and community care. You will also learn to support self-care at home for clients and their families.
You Will Benefit:
Become knowledgeable, skilled and clinically prepared to assist individuals with chronic wounds at home and in community settings
Address Outcome Based Pathways and focus on Key Performance Indicators and Interval Achievement.
Receive free wound dressing samples to practice and develop your confidence level in evidence-informed chronic wound prevention and management
The program uses case examples based in clinical reality and focuses on specific types of wound etiologies common in rural and remote setting. You will learn about wound assessments, treatment options including dressings and other modalities. Links to video as well as frequent practice examples, using clinical reasoning and documentation skills are used.
At the end of the program, you will earn a certificate of completion.
Optional: You also have the opportunity to earn a digital credential: in Wound Care - Fundamental Skills credential. There is a non-refundable administration fee of $20+HST to apply for a digital credential (this fee includes up to 2 opportunities to pass a post-program online assessment, required to earn the digital credential). You will receive your digital credential(s) via email upon program completion and after passing a post-program online assessment.
What You Will Learn:
By the end of the program, you will be able to:
Identify wound etiology and dressings/treatments appropriate for healing and non-healing wounds
Apply wound care knowledge to confidently care for patients, clients and/or residents who are at risk of developing, or have chronic wounds
Identify and address specific issues and strategies related to rural/remote wound care management
Define and administer various treatment options including dressings and other modalities
Teaching and supporting clients and families in the self-management of chronic wounds
Who Should Take This Program:
Nurses and Health Care Professionals in rural and remote settings, including First Nations, who are new to wound care or refreshing their knowledge
If you DO NOT work in rural or remote settings,  we will recommend registering to our Wound Care Certificate instead
Program Content
The curriculum is presented in an interactive, practical and applied learning format. You will engage in case examples and discussions with your peers, and you will receive dressing samples to participate in demonstrations with the instructor.
The underlying objective of the program is to quality improvement and patient-centred care. The program will cover topics such as:
Program objectives and personal objectives
Practice level assessment of knowledge
Skin health and tears
Wound healing process
Selecting and changing dressings
Impact of lifestyle and chronic diseases
Diabetic wounds (with case study)
Pressure Injuries, Assessment and Documentation
Venous leg ulcers: management/compression
Self-management of wound care
Putting it all together – Ready for practice
Certificate of completion issued following final in-class test of knowledge/practical application for evidence-informed chronic wound prevention and management. This certificate is not indicative of wound care specialty, but of completion of the program with a focus on use of appropriate, evidence-informed treatment, including dressings and prevention of skin breakdown.
Faculty
Rosemary Kohr - BA, BScN, MScN, PhD, RN
Tertiary Care Nurse Practitioner Certificate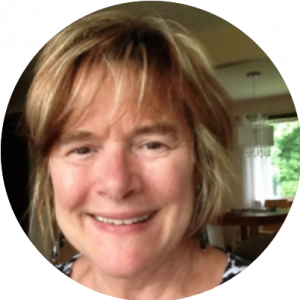 Dr. Rosemary Kohr, PhD, RN, is the Program Director (Wound Care and Patient Navigation programs), Health Leadership and Learning Network (HLLN), York University; Adjunct Associate Professor, Faculty of Health Sciences, Western University; and Instructor in the Masters of Health Sciences/Nursing, Athabasca University.
For nearly 2 decades, Dr. Kohr was an Advanced Practice Nurse/ Acute Care Nurse Practitioner and wound care specialist at London Health Sciences Centre (LHSC). Subsequently, she was the Corporate Program Lead for Wound Ostomy Continence with Saint Elizabeth Healthcare, prior to focusing her attention on teaching and consultation.
Dr. Kohr has a keen interest in improving care delivery across the continuum. Hands-on, clinically focused education for healthcare professionals is central to Dr. Kohr's work. She has travelled across Canada to deliver courses for physicians and nurses; and for the past 5 years, through HLLN at York University, the wound care (Level 1 and 2) program have provided participants with a simple, standardized approach to dressing selection and best practice in wound prevention and treatment.
With a background in Mental Health (APN, Consultation-Liaison Psychiatry, LHSC) as well as years working the patients and their families from acute care to community environments, she developed and currently facilitates the Patient Navigation program offered through HLLN at York University. As well, much of her work has been informed by her role as subject-matter expert/consultant for government projects in Nova Scotia, Ontario and British Columbia for system-wide wound care revisions as well as consulting on development and implementation of Patient Navigation systems in Ontario.
Dr. Kohr has worked with First Nations/indigenous health centres and clients, to improve patient outcomes. In 2015, she completed the San'yas Indigenous Cultural Safety Training Certificate (Provincial Health Services Authority, British Columbia); and has created and delivered custom courses for First Nations healthcare providers.
Dr. Kohr is one of the founding members of the Ontario Wound Interest Group (ONTWIG). She was Co-Chair of the Seniors Health Knowledge Network group, developing the My Skin Health Passport for Older Adults. For six years, Dr. Kohr was on the Executive (including as President) of the Canadian Association of Advanced Practice Nurses.
Dr. Kohr has presented at over 70 national and international healthcare conferences, and published numerous articles in peer-reviewed journals. She is the author/editor of the Skin and Wound Chapter, Potter & Perry Canadian Edition of Fundamentals of Nursing, and the first Canadian Edition of Perry, Potter & Ostendorf Clinical Nursing Skills and Techniques. Dr. Kohr's PhD thesis, Hearts, hands and minds: The nurse's experience of changing a dressing, is available through the University of Alberta library e-holdings.
Dr. Kohr is a Registered Nurse, and member of the Registered Nurses' Association of Ontario (RNAO).
She can be reached at kohrconsulting@gmail.com
Certificate/Digital Credential
Certificate of Completion
Certificates are issued on completion of all mandatory requirements ( please make sure to review all of them) approximately two weeks after the program.
Please note in order to receive a certificate of completion you must have attended the program dates and/or achieve the learning objectives of your program as determined by the instructor. For more information please review our Program Policies & Disclaimer.
Digital Credential
Optional: You also have the opportunity to earn a digital credential: in Wound Care - Fundamental Skills. To earn a digital credential you'll need to pass a short post-program on-line test and pay $20+HST administrative fee. You will receive your digital credential(s) via email upon program completion, with instructions on how to collect and display them.
Sponsorship Opportunities
Sponsorship opportunities are available for the Wound Care Certificate.
See the Sponsorship Outline for more details contact us at 416 736 2100 ext 22170 or hlln@yorku.ca
Accommodation
Schulich Executive Hotel on Campus
Price: $149.00 + HST per night (includes breakfast) (price subject to change)
• The Executive Learning Centre features:
• 60 executive style guest rooms on 12 floors each with a queen size bed
• Complimentary high speed internet access
• In room coffee/tea maker
• Wheelchair accessible
Call Reservations (416)-650-8300 book on-line: www.elc.schulich.yorku.ca
or E-mail: reservations@schulich.yorku.ca.