Program Overview
This Advanced Patient Navigation Certificate builds upon your foundational knowledge to provide you with a model to navigate the health care system for complex and chronic health needs.
Chronic diseases and complex health care needs are major strains on the current health care system. Appropriate access to the right care at the right time is crucial to prevent secondary conditions or further complications with chronic diseases. This interactive and applied program builds upon the fundamentals of patient navigation to look at the process for managing the complexities of chronic diseases and overcoming potential barriers to health care services.
The Advanced Patient Navigator is a functional "translator" of the language and systems of healthcare, by providing guidance for patients who are experiencing chronic and/or complex health needs. Offer support for patients to fully understand their recommended treatment options, and help them identify and access available resources to bridge gaps in care.
How Will You Benefit:
This program will help you put your health care knowledge and navigation skills into practice. The program will provide you with a model to navigate the complex health care system, design your plan to implement fundamental navigation skills, and develop the framework to manage the relationship with patients from start to finish.
The program will reinforce the confidence and skills necessary to act as an effective liaison between patients and health care professionals. By engaging in discussion of real-world scenarios, participants will have the opportunity to exchange ideas around the patient experience, and better recognize patient needs and priorities, as well as the challenges of the real-world healthcare systems.
You have the opportunity to earn at the end of the program, on successful completion of all mandatory requirements:

Two digital credentials: (1) Care Coordination - Advanced Skills Credential and (2) Patient Needs Assessment - Advanced Skills Credential.
A certificate of completion.

This program is also part of the learning pathway for the Patient Navigator Professional Certificate. (additional entry requirements apply).
What Will You Learn:
By the end of the program, you will be able to:
Demonstrate how to navigate the health care system for patients with chronic diseases and complex health care needs.
Describe the various roles of health care providers as members of the interprofessional team, and how a patient navigator can complement these roles and participate in case conferencing.
Implement a process for managing chronic diseases as the trajectory of disease evolves.
Relate health literacy for patients and protocols for medical visits.
Advocate for patients and support patients through the process of "bad news diagnosis."
Entry Requirements:
Registered healthcare professionals in Canada or the USA, in good standing with their college; OR
International health professionals (e.g. IENs, IMG ) with a licence from their home countries (additional requirements might apply); AND,
OTHER REQUIREMENTS:
Non-regulated health professionals may be admitted on a case-by-case basis. You will need to meet a minimum requirement of (1) bachelor's degree in a health-related field (i.e. public health, health promotion, psychology (unlicensed), kinesiology (unlicensed) etc.(2)at least 1 year of relevant health care experience AND (3)extensive knowledge of health care and social services systems, good knowledge of community resources, groups, and social networks.
If you are unsure whether you meet the minimum requirements, please inquire at 416 736 2100 ext 22170 or hlln@yorku.ca.
Program Content
The program will cover topics such as:
Scoping the environment of complex chronic conditions:
Identifying patient navigator roles in determining transitions in healthcare system experience, care integration and coordination with multiple providers and agencies/organizations
Creating a framework for the Patient Navigator role including measurable outcomes
Ensuring the patient's individualized health and social needs are met
Health literacy
ONLINE (LIVE WEBCASTS)
Legal Issues for Health and Wellness Coaches and Navigators

5 hours live webcasts (Mandatory)
Understand how to protect yourself legally under various challenging scenarios related to being a Lifestyle and Wellness Health Coach or Patient Navigator. Learn about professional ethics and the law and how they apply to your practice.
Topics include:
Ethics and communication in health care
Consent, capacity, and substitute decision-making
Privacy and confidentiality in health care
Starting Your Health and Wellness Practice
2.5 hours live webcasts (Optional)
This webcast will help you develop your health and wellness business idea in a private practice or within your organization. The webcast will focus on the practical aspects of establishing, maintaining, and growing a health and wellness practice to promote and support support healthier lifestyles, aging, and chronic disease management.
Topics Include:
Understand how to gain buy in and position health coaching services so people understand its value and impact.
Developing and refining your business idea using a lean start-up model and a business model canvas tool.
Faculty
Rosemary Kohr, BA (Arts Plastiques), BScN, MScN, PhD.
Tertiary Care Nurse Practitioner Certificate, San'yas Indigenous Cultural Safety Training Certificate, RN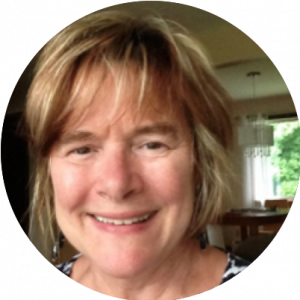 Dr. Rosemary Kohr, PhD,worked for nearly two decades as an Acute Care Nurse Practitioner and wound care specialist at the London Health Sciences Centre. She is an Adjunct Associate Professor, Faculty of Health Sciences, University of Western Ontario; taught in the graduate program, Centre of Nursing and Health Studies at Athabasca University for over a decade; and developed (in collaboration with Dr. Lori Teeple, MD) the Advanced Wound Life Saving (AWLS) accredited MainProC program for physicians. From 2015 to 2017, Dr. Kohr managed a research grant on Healthy Aging through the University of New Brunswick. She is currently a Registered Nurse in Ontario,  and a member of the Registered Nurses Association of Ontario (RNAO).
She has published and presented her work in international, national and local publications and conferences as well as providing educational and consultative support across Canada. For five years, she provided monthly clinical "Wound Care Rounds" through the Ontario Telemedicine Network. She is the Canadian editor/author of the chapter on Skin and Wound Management in Fundamentals of Nursing (Potter & Perry Canadian Edition). Her work appears in Lives in the balance: Nurses' stories from the ICU, edited by Tilda Shalof (Kaplan Press, 2009), as well as in international journals. She has a keen interest in Seniors' healthy aging, First Nations/indigenous healthcare, mental health, pain management, the dynamics of relationships and communication, and in the prevention and management of chronic wounds. Dissemination of information, knowledge transfer and uptake in the clinical environment using innovative approaches and electronic technology are fundamental to her work.
Dr. Kohr's clinical research includes evaluation of implementation of best practice guidelines, pain management, wound care and collaborative practice. She has received research grants as well as academic scholarships, and has collaborated on writing a number of successful government grant applications.
For over a decade, Dr. Kohr has provided education and consultation focused in the clinical reality of today's healthcare environment, through Kohr Consulting (www.kohrconsulting.com) She is the former President of the Canadian Association of Advanced Practice Nurses (CAAPN), and a founding member of the Ontario Wound Interest Group (OntWIG). Dr. Kohr is the Program Director, Wound Care Institute and Program Director, Patient and Peer Health Navigator Certificate program with York University Health Leadership and Learning Network (HLLN), and has developed and taught workshops through HLLN for over 5 years.
Margot McWhirter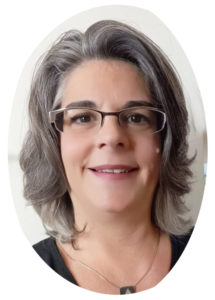 Margot McWhirter is a registered Occupational Therapist and Founder of Inclusive Aging. After more than 25 years in clinical and training roles, Margot now works with individuals, couples and families to guide them in their aging journey. She is passionate about age-inclusive spaces, products and services that support people to age in the right place more safely and with greater peace of mind. In addition to a Master's Degree in Gerontology, Margot holds the Executive Certificate in Home Modifications (ECHM), and certificates in Universal Design and Patient Navigation. She is Co-Chair of the CAOT's Home Modifications & Inclusive Design Practice Network, and member of an interprofessional Design & Dementia Community of Practice. In 2023, Margot joined York University's Health Leadership & Learning Network (HLLN) as an instructor with the Patient Navigation program
Certificate/Digital Credential
Certificate of Completion & Digital Credentials
Certificates of completion and digital credentials are issued approximately three to four weeks after the end of the program, as long as you have :
Please note, you must complete and submit your assignments and assessments before the program end date.
For more information, please review our Program Policies & Disclaimer.
Accommodation
Schulich Executive Hotel on Campus
The Executive Learning Centre features:
• 60 executive style guest rooms on 12 floors each with a queen size bed
• Complimentary high speed internet access
• In room coffee/tea maker
• Wheelchair accessible
Call reservations at (416)-650-8300, book on-line: www.elc.schulich.yorku.ca or
e-mail: reservations@schulich.yorku.ca